I don't know about you, but keeping my kids closets clean is a constant battle.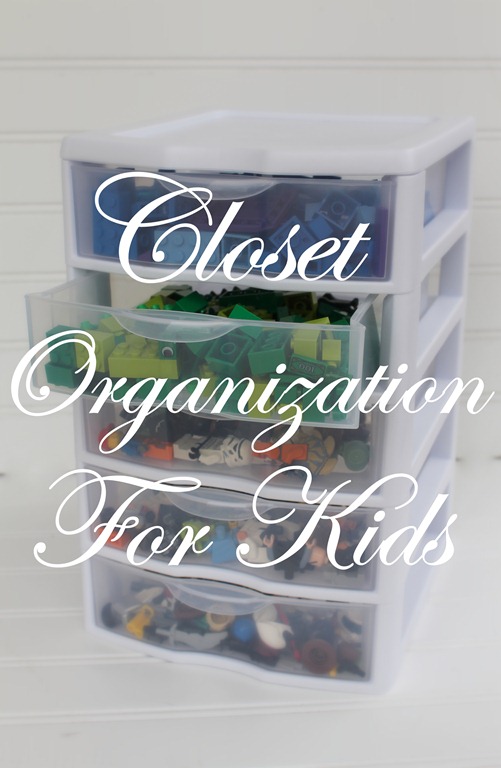 When we moved in 6 months ago I just kind of unpacked and shoved it all in willy nilly. Time has not helped matters.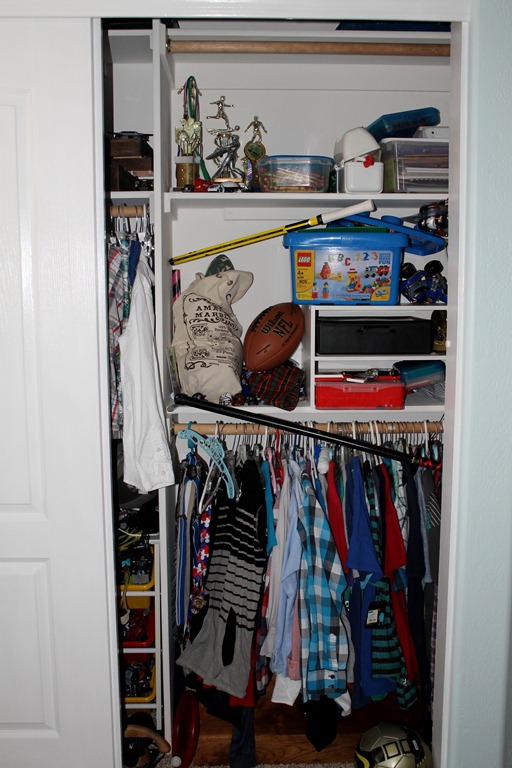 I often hear the refrain "I'm bored" and I think the toy chaos contributes to that.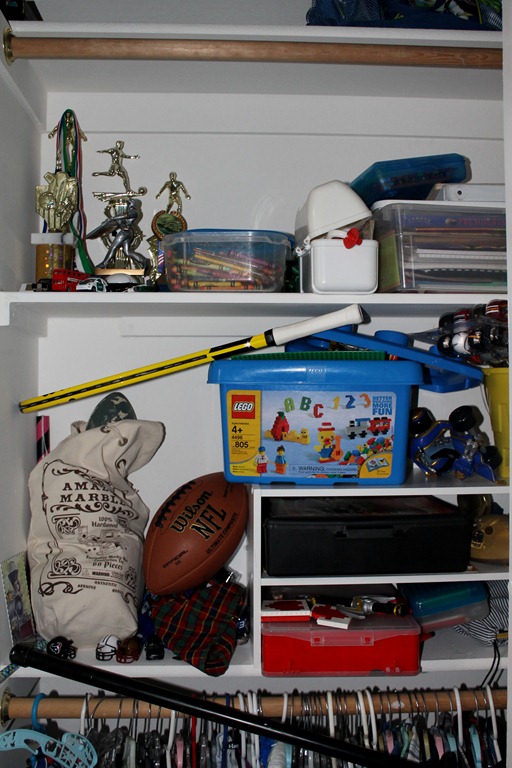 The biggest issue was Lego's. Sweet Boy LOVES Legos. But looking at this overflowing, unorganized bucket it really does not provide much inspiration. Over the recent Christmas vacation I sat the bucket on a white blanket, provided a few plastic containers and told him to separate the Lego's by color. This was not a quick task. My living room floor was covered in Lego's for about 3 days.  I had to nag just a wee bit. 🙂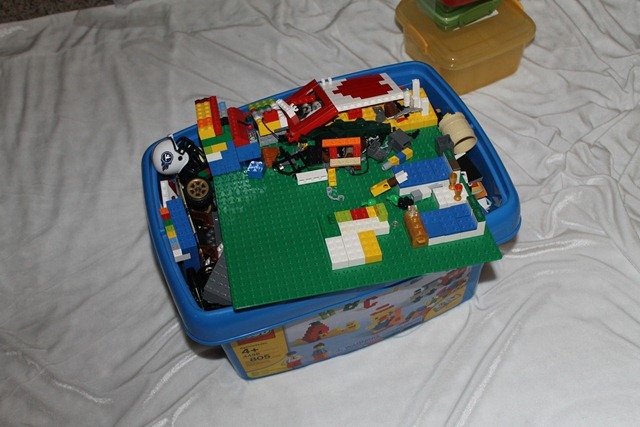 I found some great storage containers at Wal Mart. While they measure just 10" x 6" x 7" each bin held a ton of Lego's.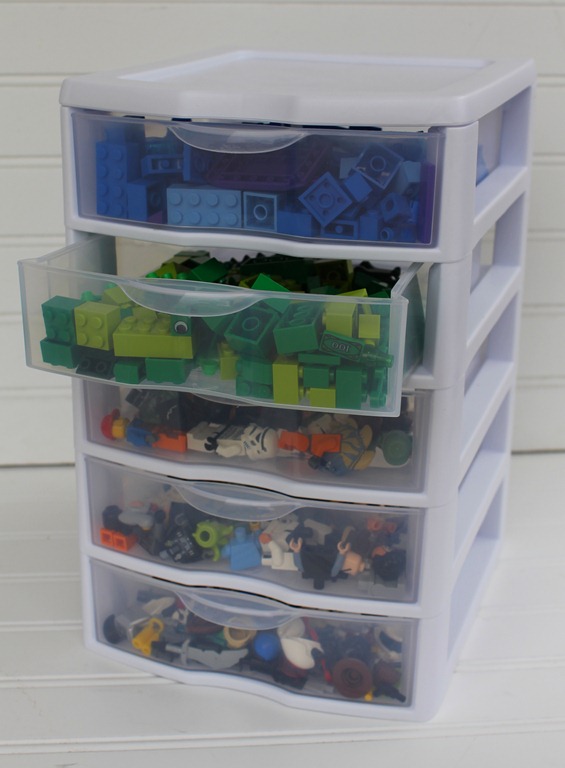 A total of 3 containers fit nicely across his shelf. Art supplies were gone thru and purged as well as clothing.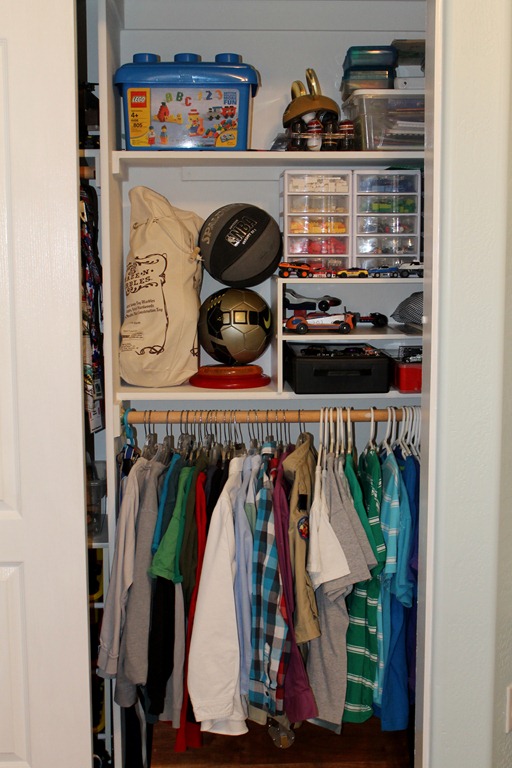 His long sleeve shirts were somewhat arranged by color, as well as casual, then dressy. Short sleeves were arranged in the same manner and were put on different hangers.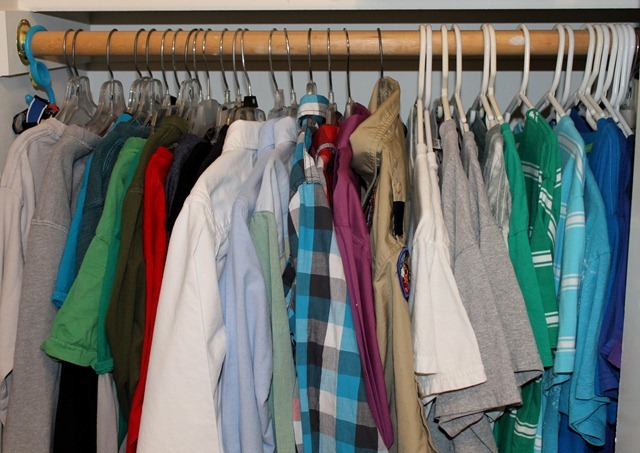 So a few of you might be thinking, "Yeah, but I bet the other side of the closet is still a disaster."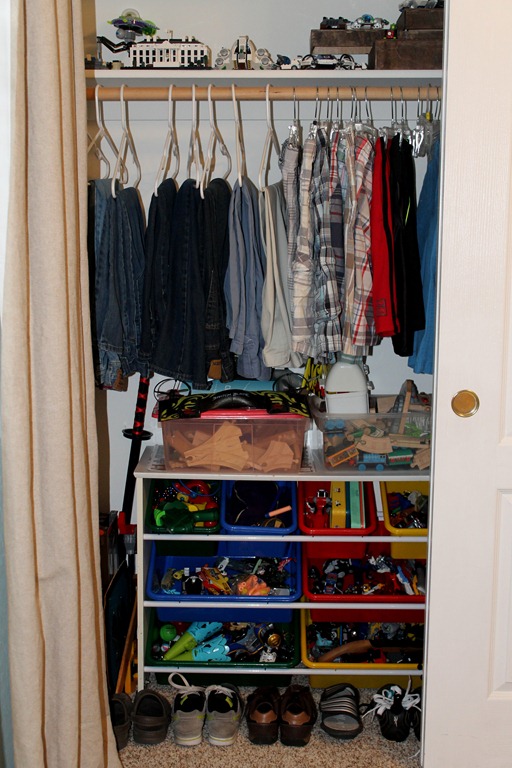 The top shelf is devoted to his finished Lego creations (like the White House) and his pants were arranged beginning with jeans then church pants. The boy is definitely mad for plaid. At least once a month we have a discussion about not wearing plaid shorts with plaid shirts. 🙂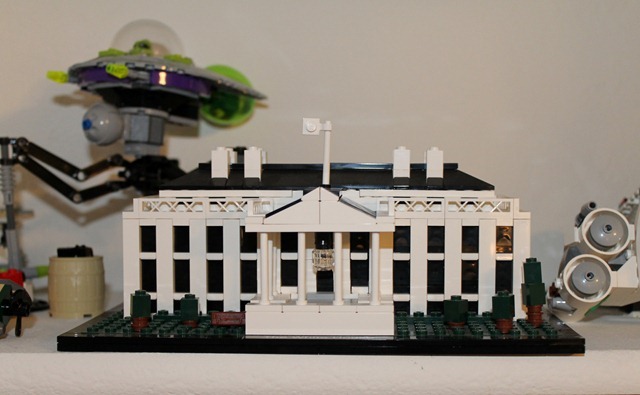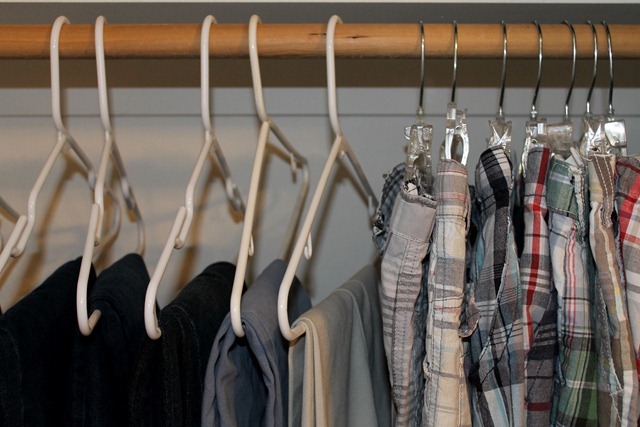 Of course I have saved the worst area in need of organizing for last. I'm hoping to organize my craft space before the end of January. I keep putting it off ~ it's that horrific. 🙂
So for now I'll just rest on the laurels (or is it Laura's 🙂 of Sweet Boy's closet.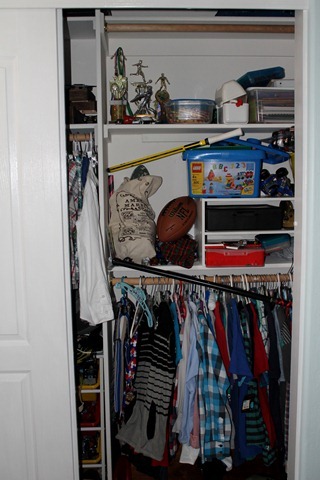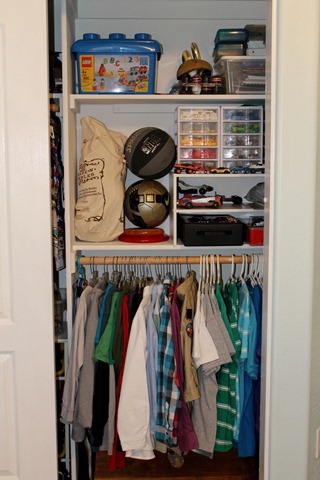 A group of organizing bloggers are hosting a closet/playroom organizing revolution. Go visit HERE for more inspiration. Vote for your favorite. Décor To Adore is listed at # 49
Happy Friday!
Laura