As many of you know over the summer we moved into a new home and my kitchen is now half the size of my old kitchen. Given that I regularly cook up to three meals a day this has been a source of ongoing frustration for me.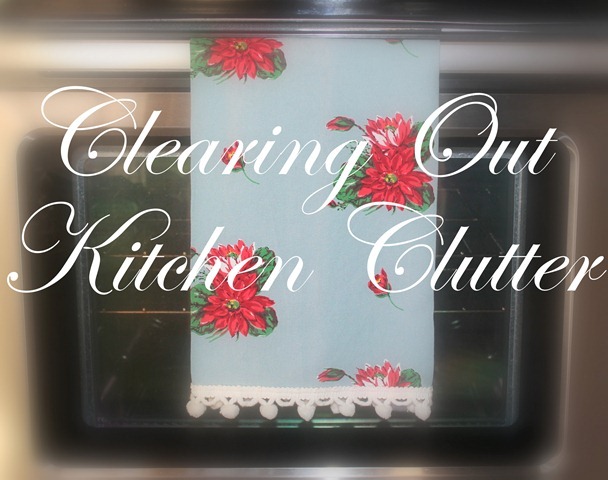 First and foremost I purged all the dishes, gadgets and other paraphernalia that I had not used in over a year. That lightened the load considerably. The new kitchen layout was used how it best suited me and I took advantage of wire shelving to make the most of tight spaces.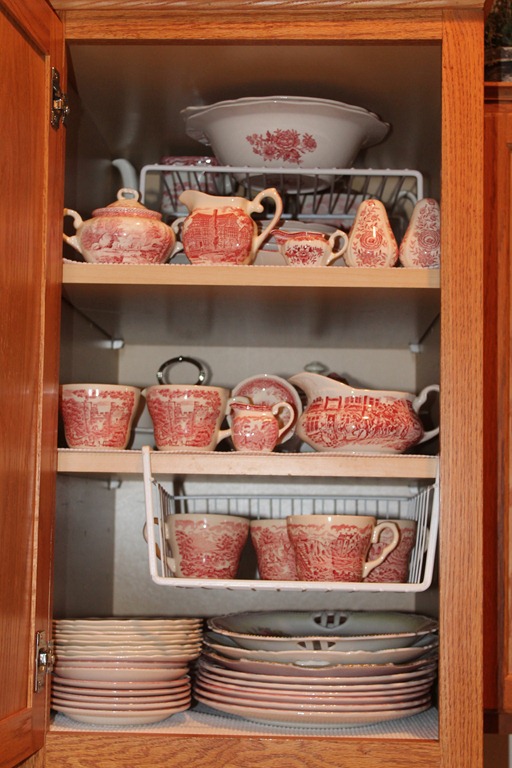 I am still completely in love with the fridge coasters I made back in early November. They have helped create a super quick cleanup on more than one occasion.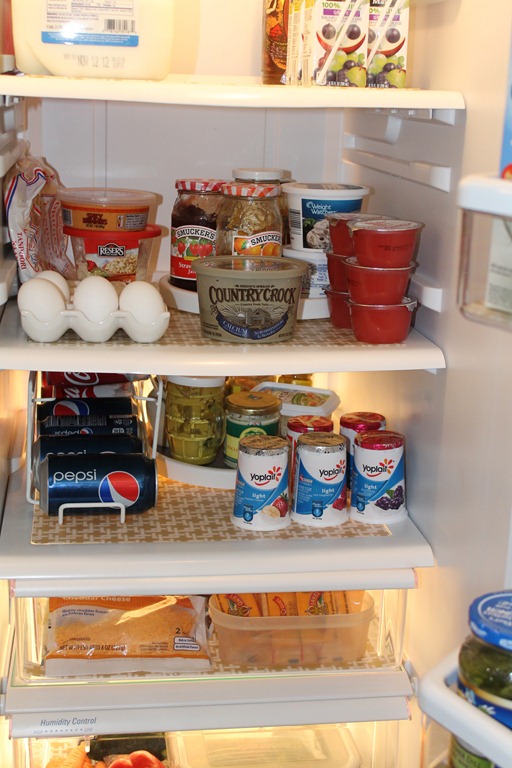 My spices continue to look pretty and be well organized.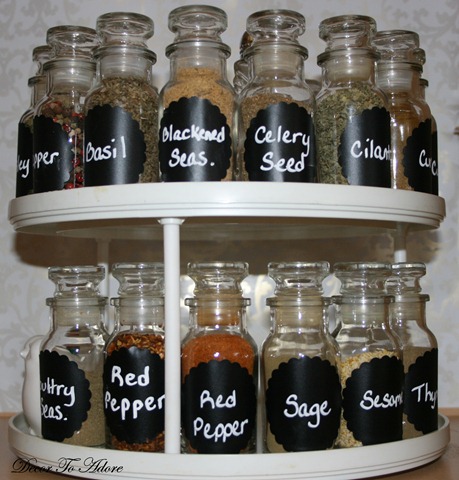 But there are still problems. Horrible, embarrassing problems.
Please make sure you attempt to see the basket buried under a pile of rags and covered by cascade and comet. This had been my attempt at order. It obviously wasn't working.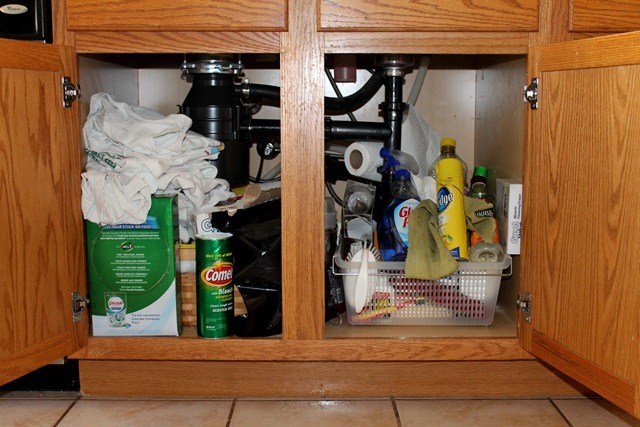 The under the sink area is like a giant black hole! As I emptied out the contents I found:
Five dirty toothbrushes used for cleaning. (Eeewww!)
Four badly used sponges.
Three boxes of half used dish detergent.
Two half empty bottles of liquid soap, copper cleaner, and window cleaner.
One empty box of light bulbs and trash bags.
So first and foremost I have a problem. When I buy a product and it doesn't work I don't just throw it away. (I can hear my grandmother saying "Wasteful!" 🙂  Are you guilty of this too? Please say "Yes!"
So I gathered up all the unloved products and put them in a box marked "FREE" on the curb. It was gone in an hour.
I also threw away the trash.
Then I wiped down the area and surmised the situation. While a garbage disposal is nice, it eats up a lot of good storage space.
I accepted that my basket method was not working so I measured the space and went to Target.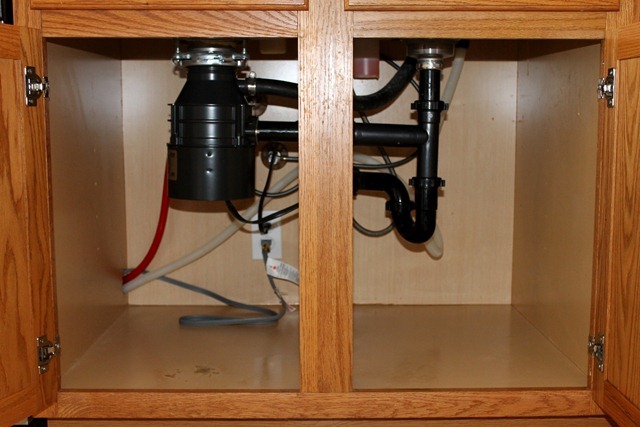 First I laid down a layer of rubber shelf liner. It made the area look so much cleaner. I did reuse the plastic bin to hold my cleaners. Since I had eliminated/combined several bottles they now all fit. Storing them in a bin has been a blessing on more than one occasion when a bottle had a leak, etc. The mess is contained and easy to clean.
I assumed that the reason the former basket did not work well because it was difficult to access the contents inside.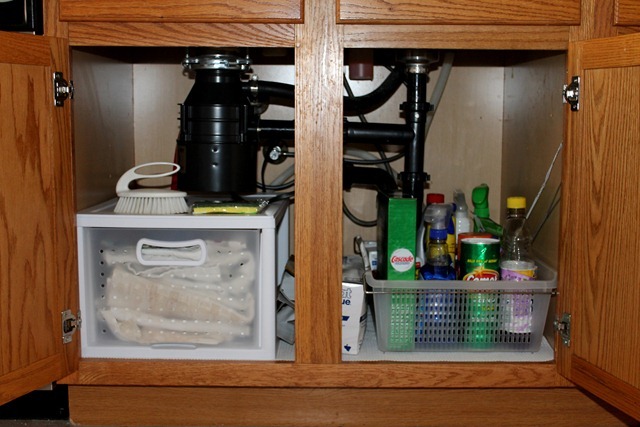 But I am hoping a pull out drawer will help the situation immensely. I know, storing dish towels under the sink is strange. But I literally have NO WHERE else to put them that is convenient. I also stored my scrubber and sponges on top so I will quit buying them when I think I have none.  Anyone else do that???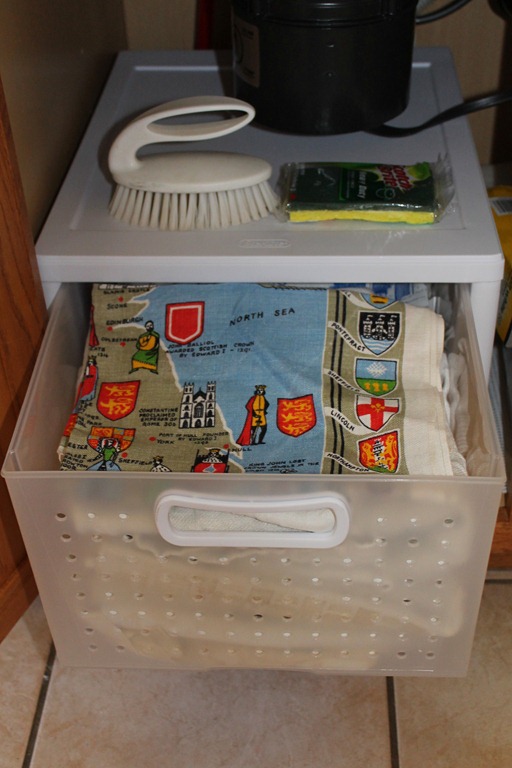 One other thing that was shoved in the WAYYYYY back of the cupboard was a gift bag. Inside it had a few dishtowels that I had received for my birthday. Back in August. My thought was to jazz them up a bit. Back in August.
I'm such a go getter.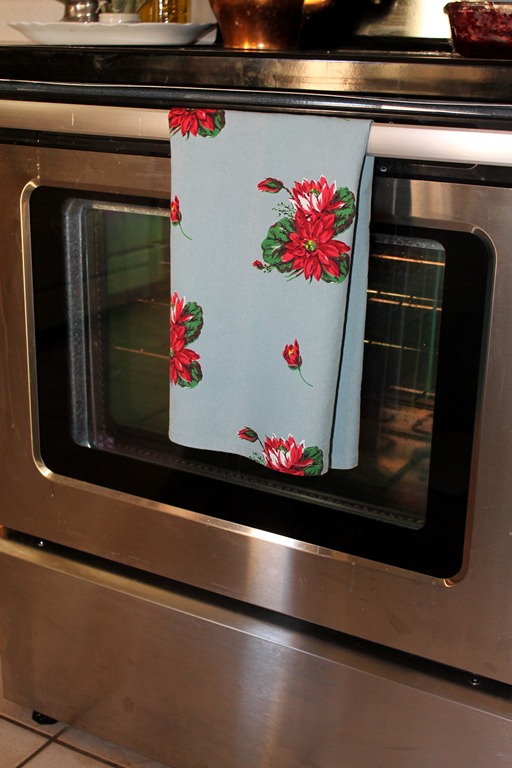 I set the timer for 10 minutes. In that time I pinned on some pom~poms and ran it through the sewing machine.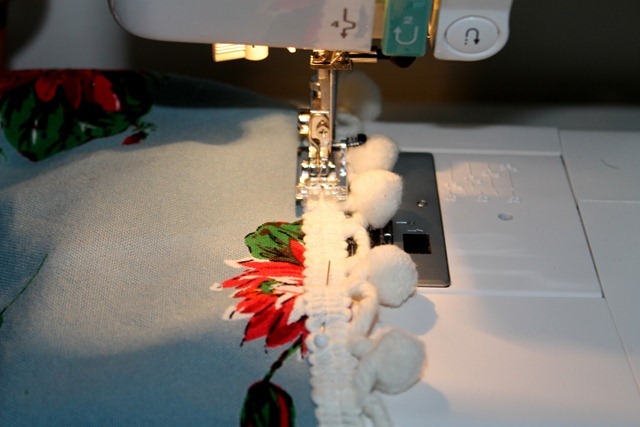 I ended up with a minute and twenty five seconds to spare. Seriously! What have I been waiting for?
Because now the towel is cute and useful versus taking up space in the back of the cupboard.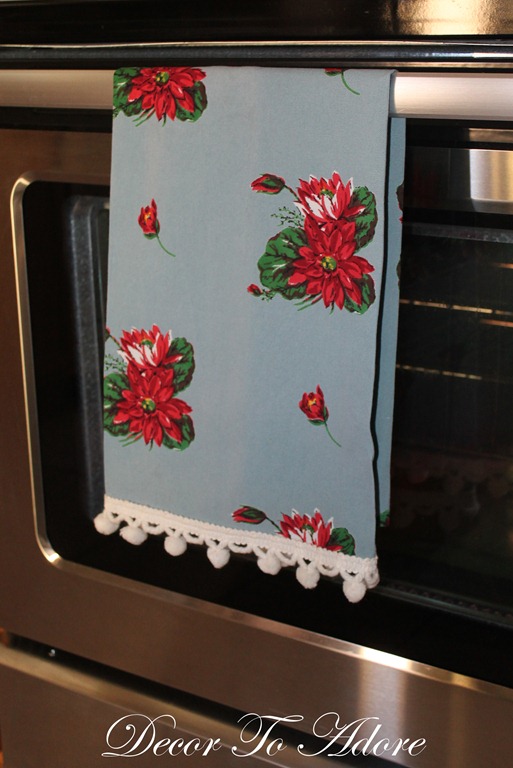 Did you happen to see in the towel "before" picture that my stainless steel stove/oven was smudged with fingerprints? No? Ok, scroll back up, I'll wait here.
I try to use products such as Mrs. Meyer, Method, etc. but the stainless steel products did not work for me. So I was using lemon oil to clean the stainless. The problem with that is that I live in Arizona which is a huge dust bowl. The oil attracted the dust like nobody's business.
So I spotted these cloths and gave them a try. THEY WORK!!! Really well.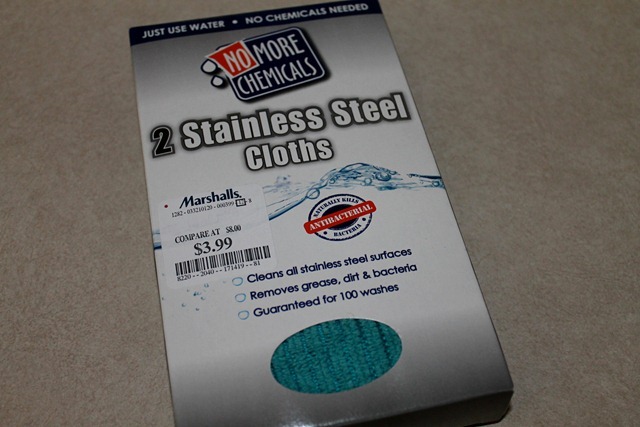 Ok, one more towel makeover. The Fashionista knew I would love it.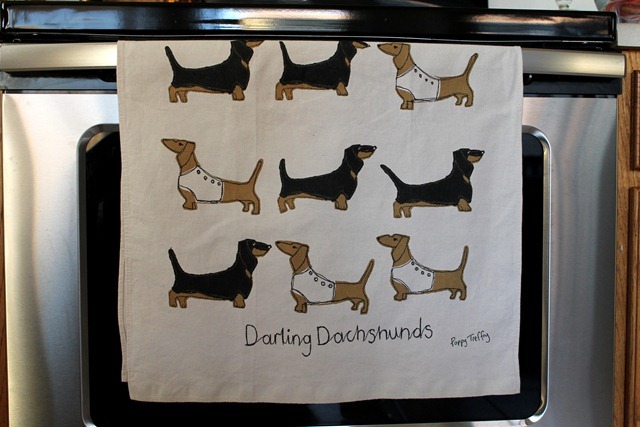 This towel received larger cream colored poms and some vintage gold/silver trim.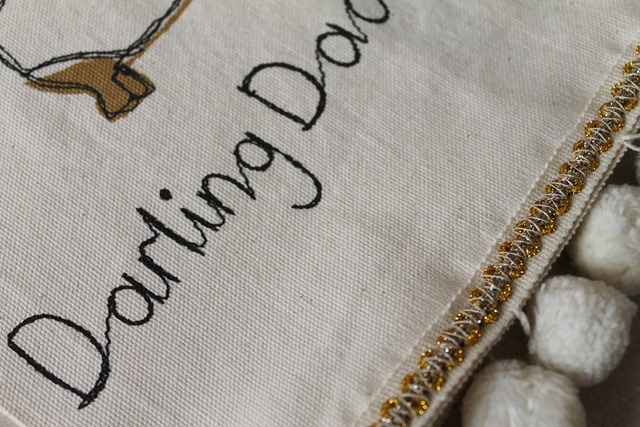 I love vintage pom pom trim! It is made from cotton versus the polyester poms found today. While much of mine has come from old table linens found at estate sales, you can also check out etsy and ebay.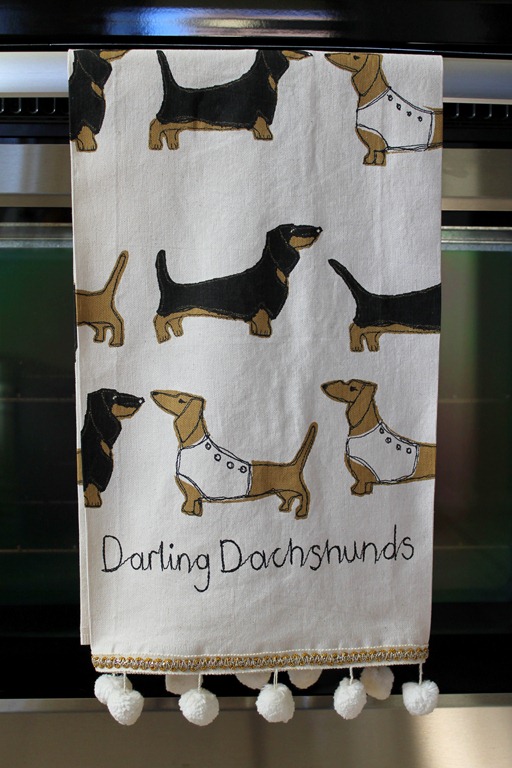 Speaking of darling dachshunds let's close out this post with something funny.
My fur boys ALWAYS want to be where I am. Which makes me think of this: 
I had blocked off the kitchen since I was dealing with cleaners as a safety factor. (This is a good tip for both pets and children.) Rudi, the little squatty one, wasn't having it and tried to make a detour via the painted provençal buffet and got stuck. Ack, I love him!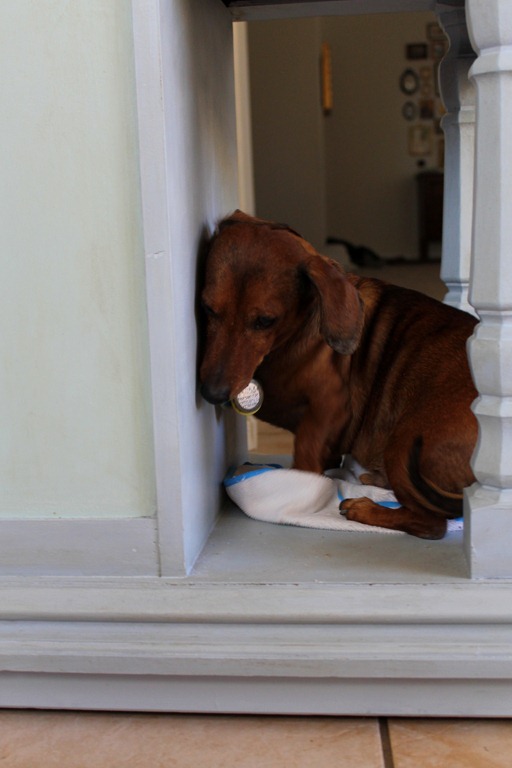 A group of organizing bloggers are hosting a kitchen organizing revolution. Go visit HERE for more inspiration. Décor To Adore is listed at # 125.
Laura