My husband works for a large aeronautical company. Every year the company organizes a strictly volunteer fundraiser for the American Cancer Society's Climb For Cancer. It is held in February on Phoenix's South Mountain.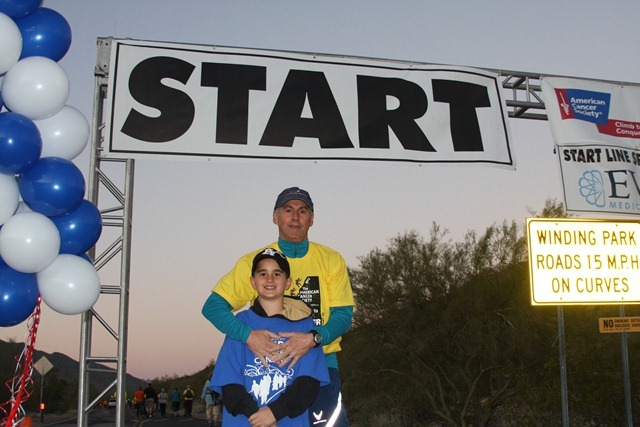 The company provides T shirts that the participants wear. You are allowed to submit one name to be placed with 1oo's of other names printed on the back.
In previous years names such as Pop Gunn, Uncle Pete, and Grandma Karen were listed on the back of the shirt.
Last year we climbed for our good friend Ceekay.
Not only is this a fund raiser for cancer research but during the rigorous climb the time is spent reflecting on the person~ sending out positive thoughts and prayers.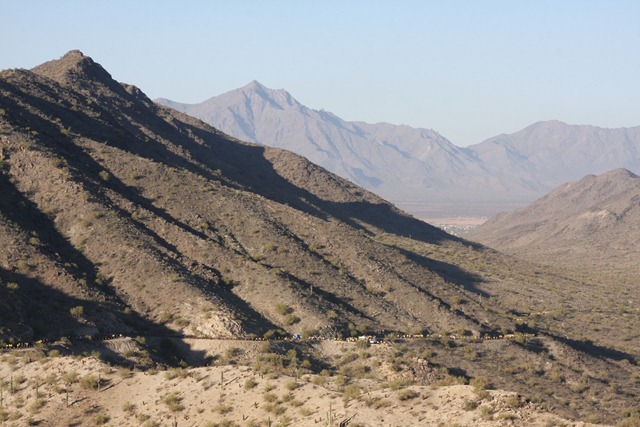 So it's time for another climb and we need a name to print on the shirt.
I will put all the names left in the comments into a hat and let Sweet Boy pick one. Please know that even if the name you leave is not selected, we will still pray and send out good thoughts out for everyone.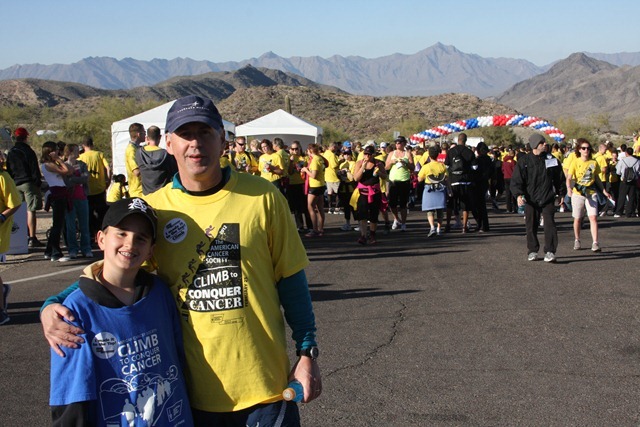 Let's climb!
Laura