Did you know that I never showed you my tree from last year? It's true, you can check. The theme was Toyland, Toyland.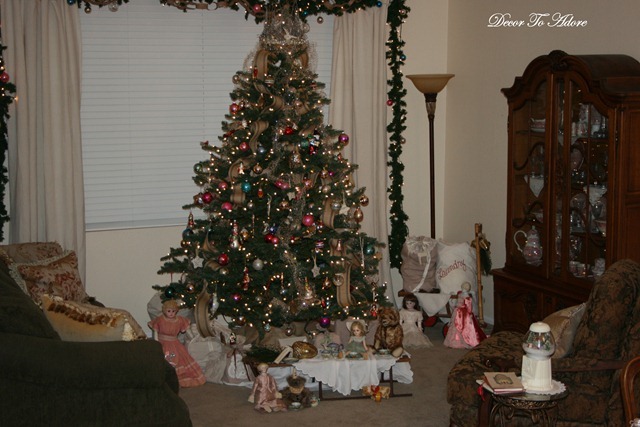 Toyland, Toyland
As I finish up this year's tree I thought perhaps you might like to see it. The tree was dedicated to Grandma Jingles childhood.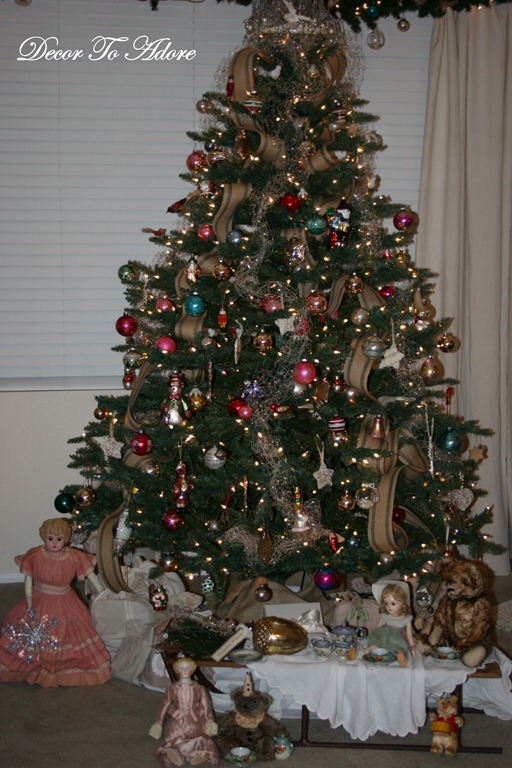 The Antique Toys
It was surrounded by the toys of her girlhood. Mr. Bears can still play, but I showed the kids once and then told them "Paws off!".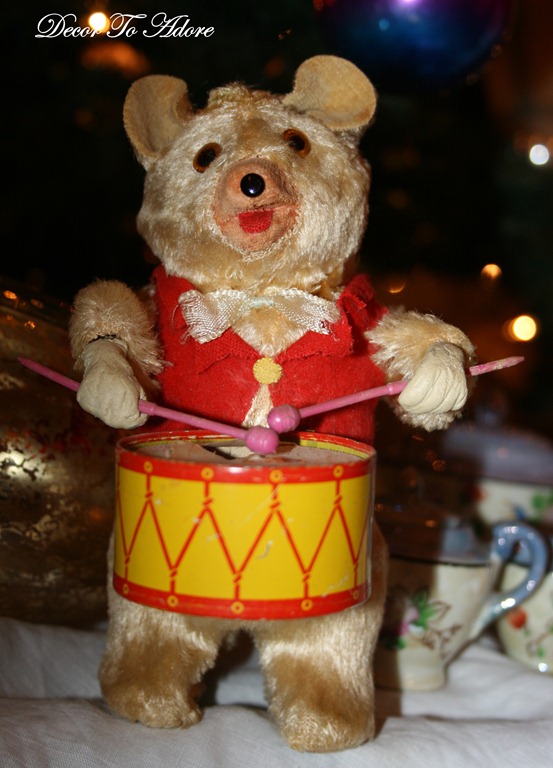 I truly love this sweet doll. She stands quite tall. The ornament she grasps was made by my dear friend Miss Sandy. Miss Sandy has just finished creating a new blog site where she shares tutorials of all her ornaments and décor. You'll love it.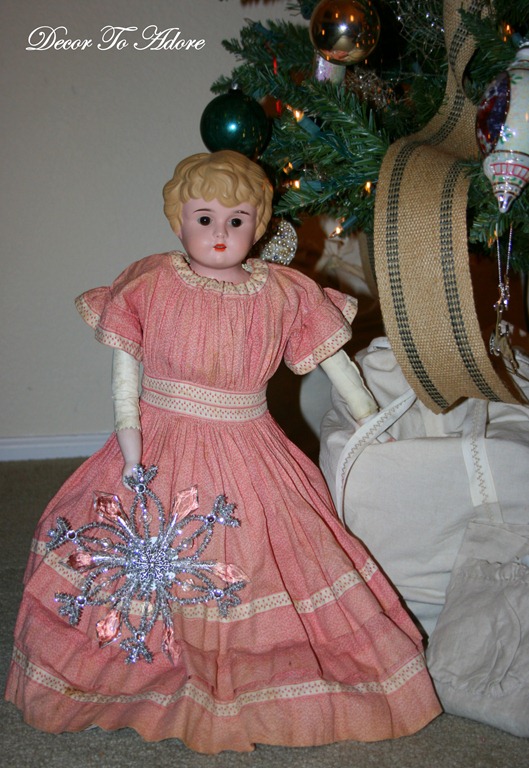 Of course, the German sled held several other well-loved favorites who enjoyed a tea party.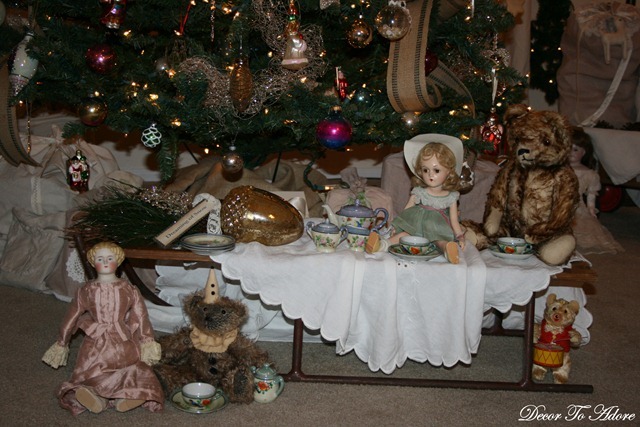 The antique wagon was also wheeled in. It showed off a recent acquisition I had found ~ a wonderful old laundry bag.
The other bags were made a few Christmases ago.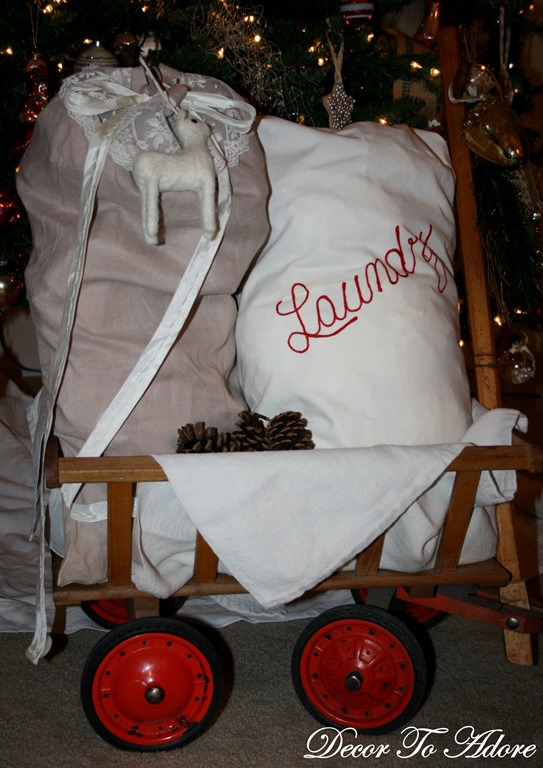 Look at the stitching!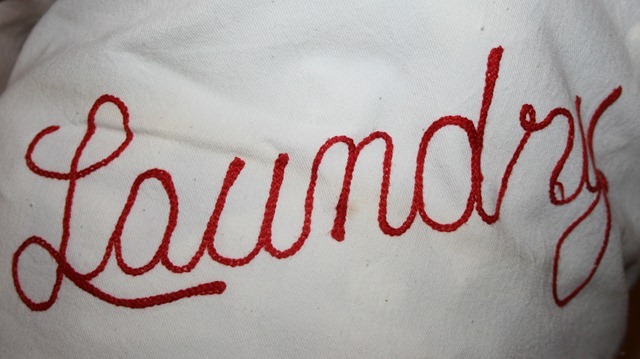 I wonder why he didn't keep the bag? Of course, the bag was, absolutely filthy when I found it. Nothing that two days of soaking, line drying and ironing couldn't cure. 🙂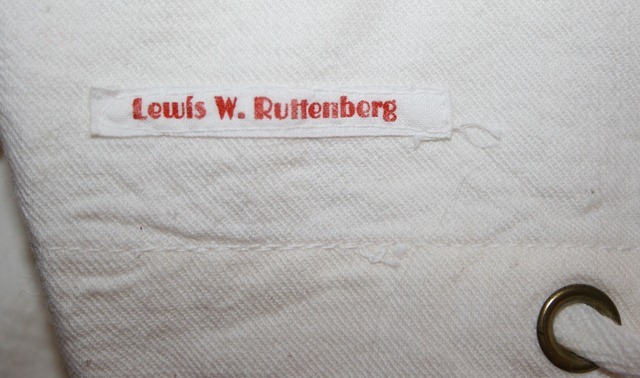 The Tree Skirt
I used a treasured antique French linen sheet as the tree skirt. I have yet to decide what I will use this year.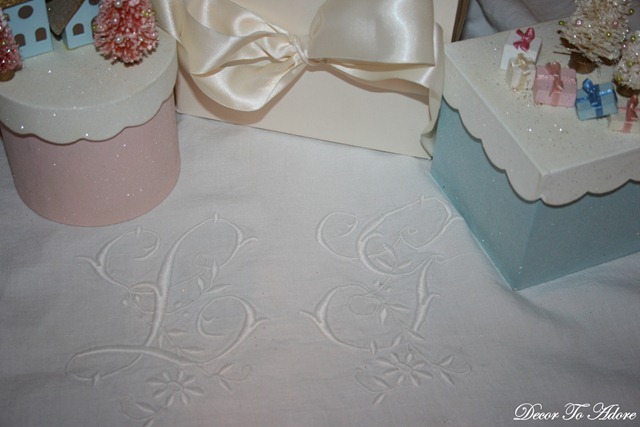 But rest assured, it is a completely different tree. The tree shown here did not make the move to our new home.
Our elf Romeo has made a second and third appearance. (The recap will be on Saturday.) Mr. Decor is loving it and SO appreciative. So much so I came home from a day of shopping to find ALL the laundry had been done. Now that is romance!
Fa la la la la, la la la la!
Laura