Magical Glimpses… a look at some of the transformations occurring at Décor To Adore manor.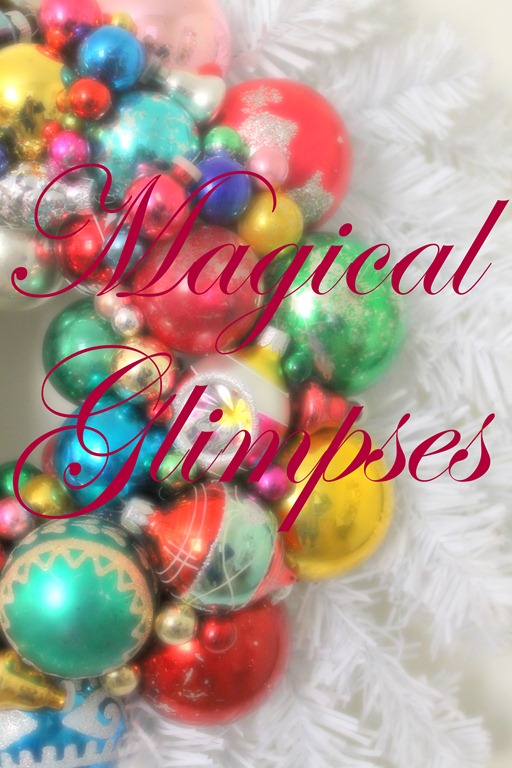 Magical Glimpses
Over the weekend I playfully arranged some snowy vignettes that were placed here and there.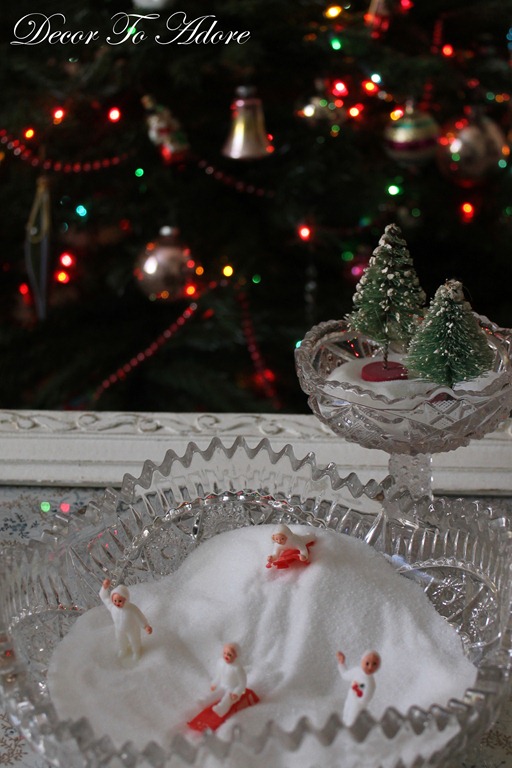 A wreath that has been in the works for awhile was also finished to my satisfaction ~ the how-to will be on Friday.
Several cloche ornaments were created ~ you will love this one coming on Monday!!!
Making Magic Happen
My friend Phyllis always brings me a poinsettia at Christmas time. I nestled it in a bed of greens, pinecones and baby's breath on my front porch.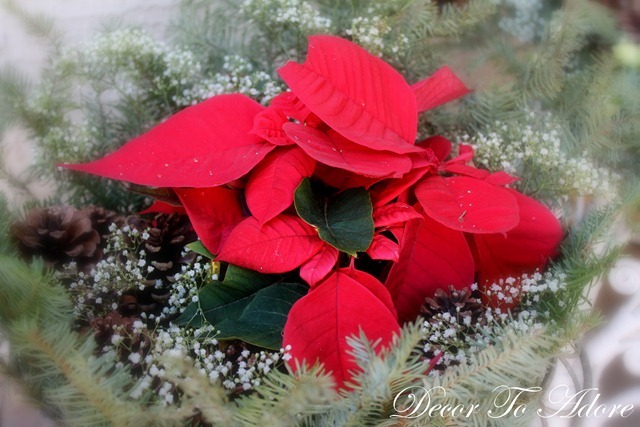 Right next to the poinsettia I covered an old white wicker Victorian chair with greens, pinecones, baby's breath and tea roses.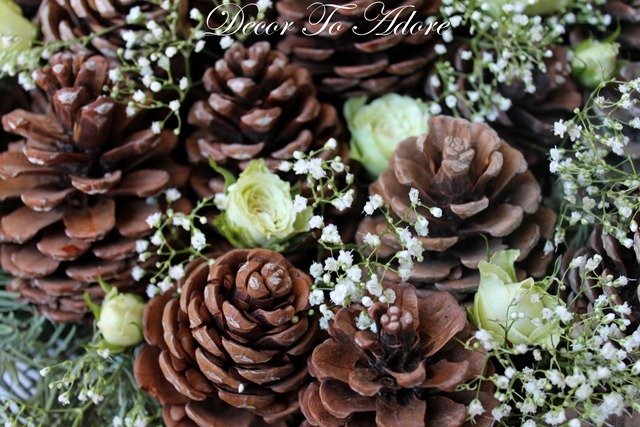 I am also planning out a Parisian tablescape for Christmas and New Years.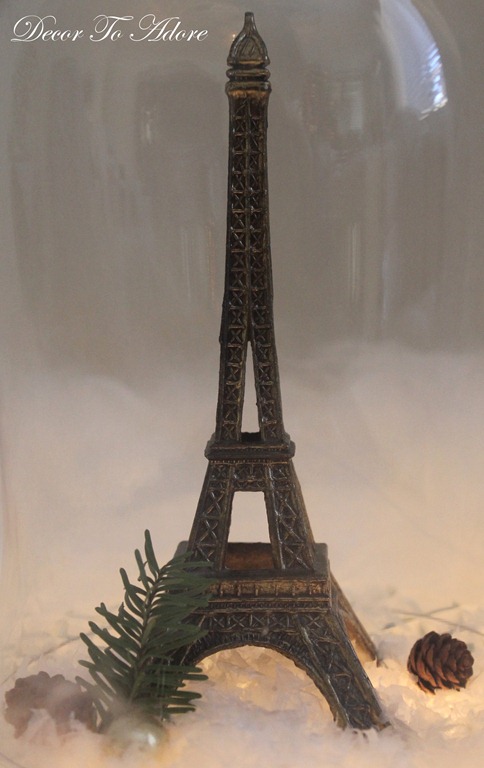 Today I am working on a tree topper comprised of vintage elements. I am two teardrop ornaments short so a trip to the thrift shops is in order so that I can reveal this year's tree. It's now finished, go HERE.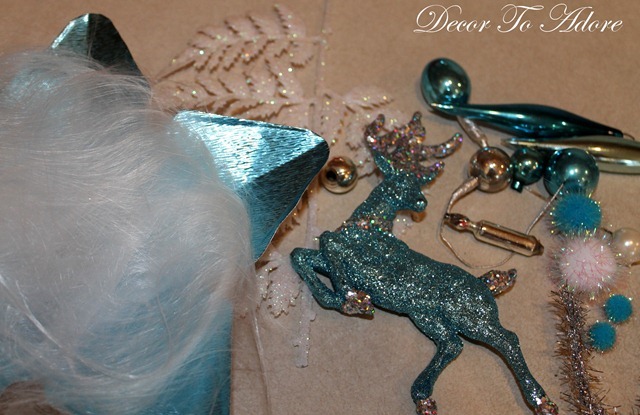 Soon the baking will start.  I think you'll love the pretty and economical way I plan on gifting the goodies.
Come back tomorrow to see what mischief the Sweetheart Elves have been making.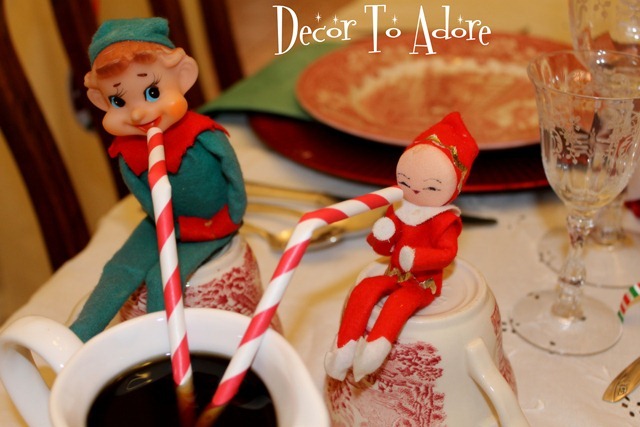 Be merry and bright!
Laura