The Décor family took a trip to Santa Fe over the Thanksgiving holiday. We saw some really amazing things that I plan to share with you in the next few weeks. But I also created some Christmas crafts I call Reindeer Games.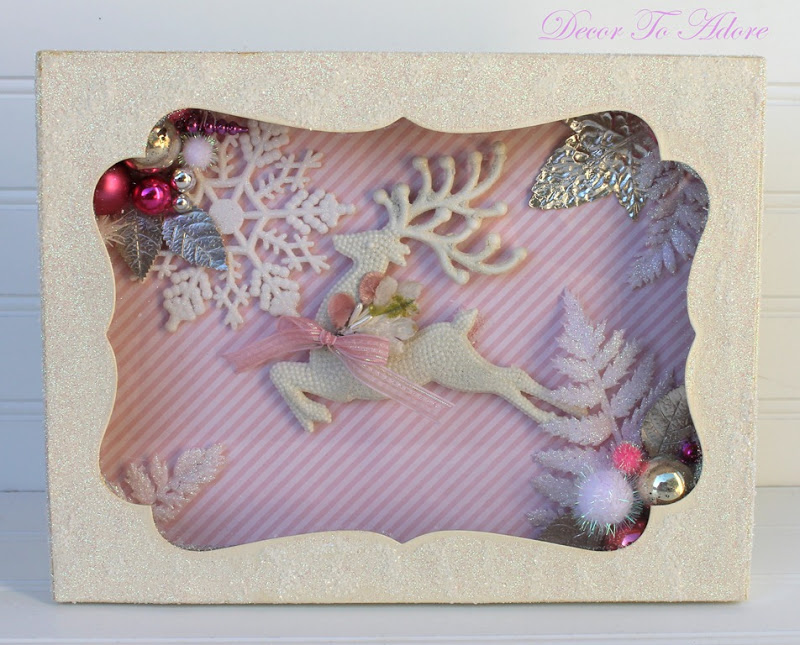 Reindeer Games
Like so many others, things have been very tight financially in our household. I don't necessarily think this is a bad thing though. It challenges me to get creative with Christmas gifts. I always love a handmade present, don't you? In the next few weeks, I will be sharing what our family is making and giving to those we love. Such as these holiday shadowboxes filled with vintage goodness.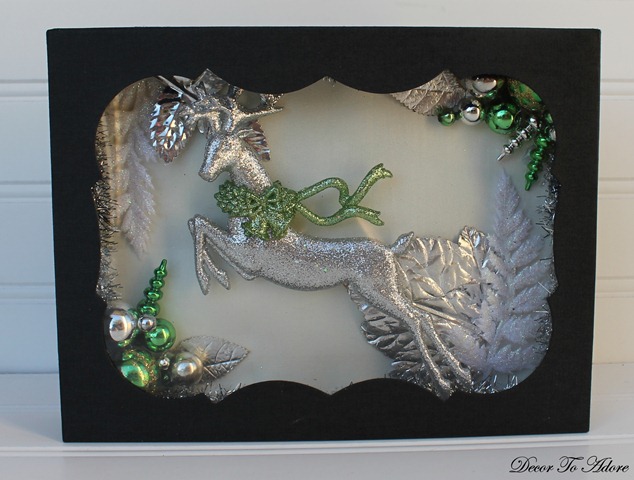 Scrapbooking paper was glued onto the backs and vintage elements were then arranged and hot glued on. A fine sprinkling of glitter gives the boxes a bit of extra sparkle.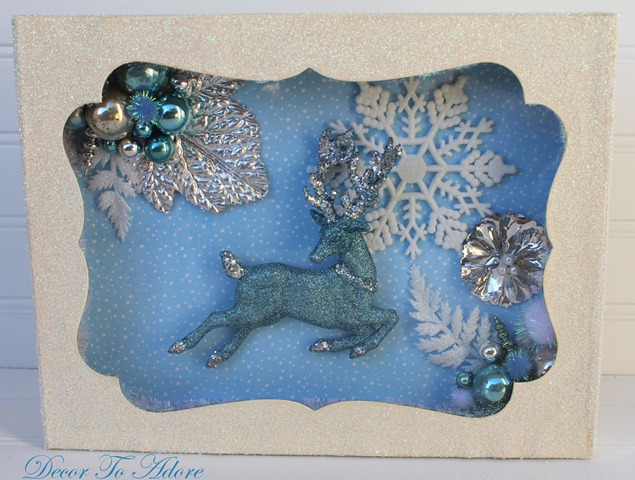 Be merry and bright!
Laura