Did you have a Happy All Hallows Eve?
I so enjoy creating memories with my children on holidays and everyday.
Saint Mary with Christ child
I am spending the day putting away the few Halloween touches but the harvest themed décor remains. Later, I may walk the dogs over to the park around the corner and enjoy a tiny picnic.
Saint Francis, Patron Saint of Animals
Everyday I check on my little garden and putter around here and there.
St. Fiachra, Patron Saint of Gardeners
I must be honest that I am breathing a big sigh of relief that the "31 Days of Décor" series is over. But I am glad that I did it as I learned a few things about myself:
When it comes to blog posts I prefer quality over quantity.
Coming up with such posts in a short amount of time was stressful and took the fun out of blogging for me. If I were to consider ever doing such a thing again I would have several posts written well in advance.
Having only so many hours (or sometimes minutes) in a day to blog and having to write so much left me unable to visit my friends. (Insert sad face.)
I will continue to write design posts on specific styles because I really enjoy it and there was tremendous response and feedback.
I am still wondering if this writing exercise in any way, shape or form molded me into the woman I want to be.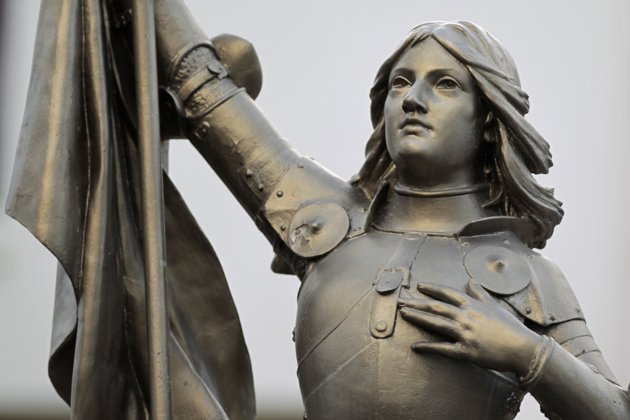 St. Jeanne d'Arc
I do know that I am a bit burned out and there is SO much to be done at Décor To Adore manor to prepare for the upcoming holidays. I think I may paint my St. Anne so that I can create a vignette like this come December:
I plan to devote the next few days to working on our guest room and my office.
I'll be back on Monday.
Laura