I generally only write 3 to 4 times a week. As I have many "weekend only"  readers here are the posts you may have missed this we
ek during the "31 Days of Décor To Adore" series.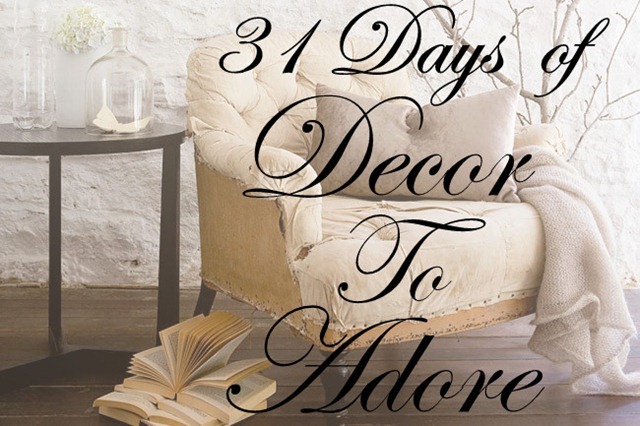 I have turned OFF the Saturday comments to allow me to spend cozy time with my family.
I thank you for your understanding. 
Laura