So yesterday there were two posts that showed up on my blog. Arghhhh! This one entitled "Creating a French Garden in the Southwest ~ Extending The Patio" and how I "created a container garden using blue pots".
Alas the goof was not mine this time. So, another "new" post will show up later today.
I share my thoughts on what I really learned while writing this series on Thursday.
Extending The Patio
A few months ago our family moved into a new home. Throughout the heat of the summer the backyard remained a barren, dusty parcel of land.
The temperatures are now finally starting to decrease here in Phoenix (mid 80's) which means that our desire to venture outside has increased. But not to view this:
Of course to even get out to the yard is a grand fete! In the kitchen is the doorway that leads out to our teeny tiny patio. The small slab of concrete barely holds our table and four chairs. I had to stand in the middle of the kitchen to take this shot.
So before we can dream about:
Alluring alyssum
Lovely lavender,
Radiant roses
and luscious lemons.
The patio needed to be extended for a bit of breathing room.
This is truly back breaking work.
Arizona is famous for it's Caliche soil. It's rock hard and takes forever to dig out.
Mr. Décor created a soil sifter with 2 x 4's and metal grating to help sift out any good soil. There wasn't much.
There were also massive roots to contend with.
After many hours the area was ready.
Various patterns were first tried out on the computer and then laid out on the grass.
We had to come up with a way to combine pavers with the existing brick lined beds.
I think we have found a favorite design but you'll have to stay tuned…. Argh! I know.
Now I was not just standing around taking pictures during all this hard work. I was working in another area of the yard creating a vegetable garden. Alas I did not create the portable potager I dreamed about HERE.
I spoke with a few master gardeners and was informed that I would be lucky if wooden boxes would even last a season in our extreme weather. But I think my take on portable gardening will be pretty.
We already had all of the blue pots so I am giving it a go. You can read the complete post HERE.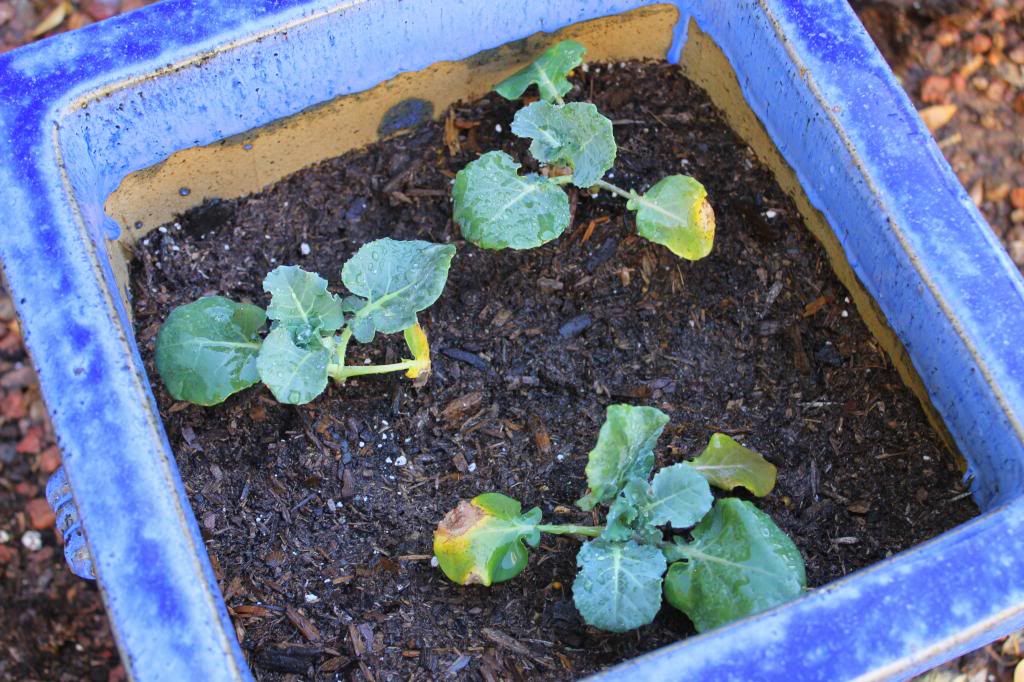 Mr. Décor also has other plans for the yard. He'd like a fountain.
I'd like to find a way to camouflage all the concrete brick walls.
Metal salvage would work.
But I would really love to train vine to cover the concrete brick. Anyone know how this is done?
I promise to revel the patio space soon. I found a similar lantern at Home Goods. Now I just need a zinc table and bistro chairs.
What projects did you work on over the weekend?
Laura