I love to create notebooks of collage. They serve as inspiration ~ capturing my innermost hopes, fancies and dreams on paper.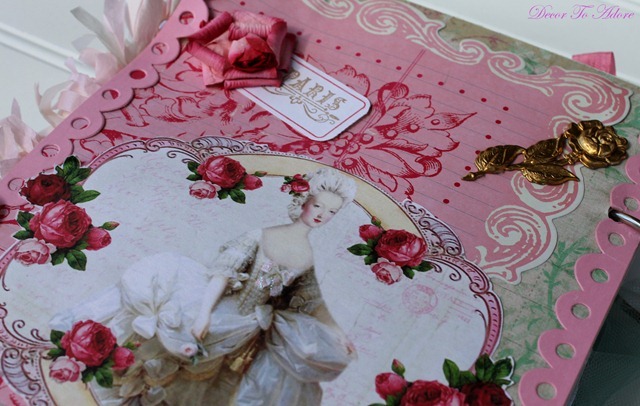 I attend estate sales, search through thrift stores and scour through dusty boxes of garage sale books that are no longer loved. While some people like to decorate the fronts of their books, I leave mine rather plain. It is a way of keeping secret the beauty that lies within.
For this recent college I found an old record ledger book and embellished it with vintage tulle and a rhinestone pin that had lost its backing.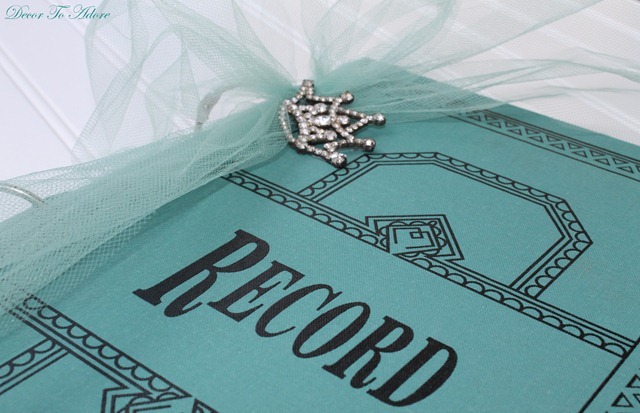 The front interior page includes a rose made from pattern paper that I received as an embellishment on a gift and my initials so that there is no mistaking the notebooks owner.  🙂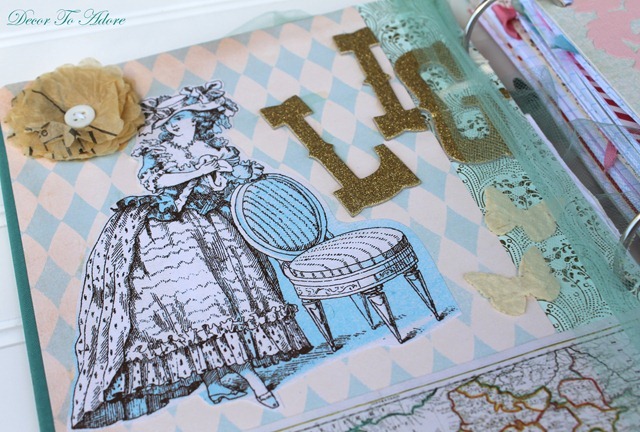 Unlike Charlotte Moss I tend to exhibit restraint in my collage creations. But that is the true beauty of collage~ there is no wrong or right way to do it.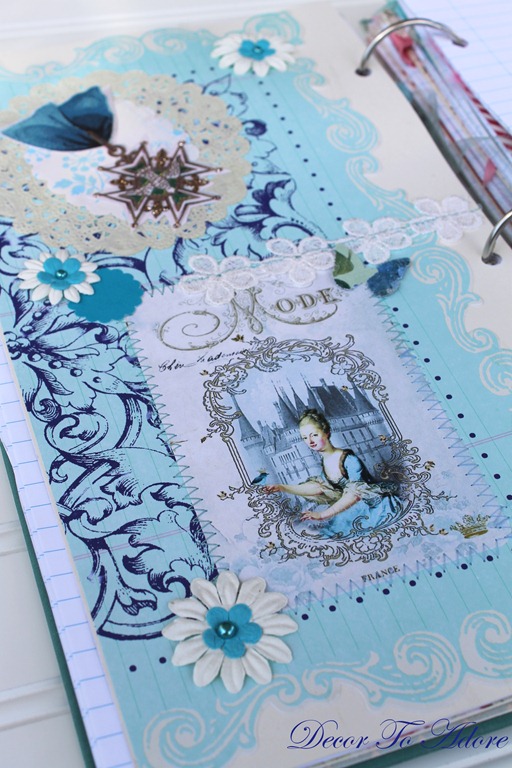 I play with bits of fabric, lace, buttons and paper trying various layouts until the perfect positioning captures my eye and heart. In between the pages I include several sheets of notebooks paper where I jot down thoughts, favorite quotes, poems and occasionally a shopping list.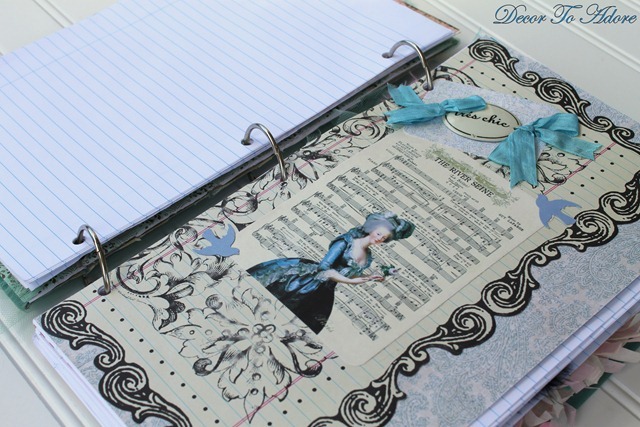 The colors included in this particular notebook are comprised mainly of the palette found in Louis XVI's Versailles. The vintage cameo cabochon on this page is a favorite of mine.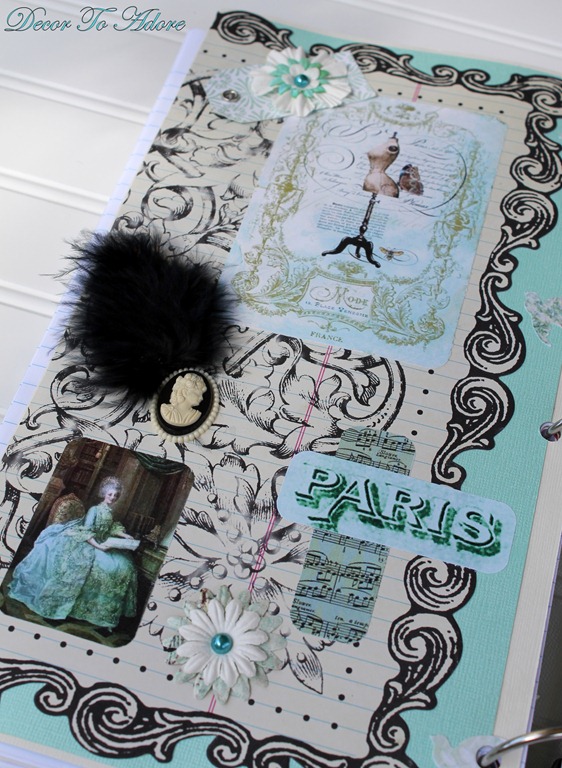 My favorite soap is Tokyo Milk. I love the scent as much as the paper it is wrapped in. I thought that the red Marie Antoinette was too pretty for the trash so it ended up on a page with vintage millenary and a ribbon the Fashionista wore in her hair as a little girl.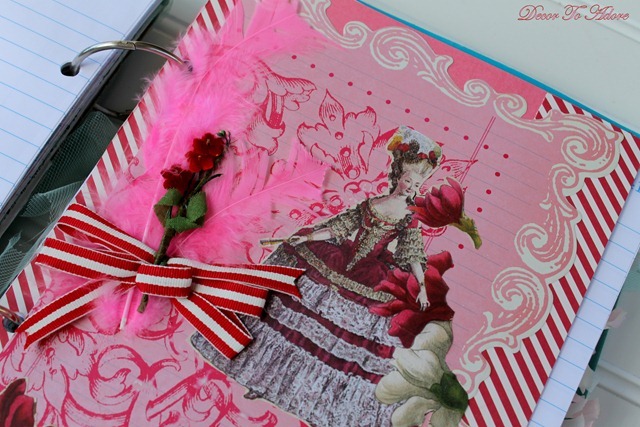 A few of the pages hold pockets for loose treasures.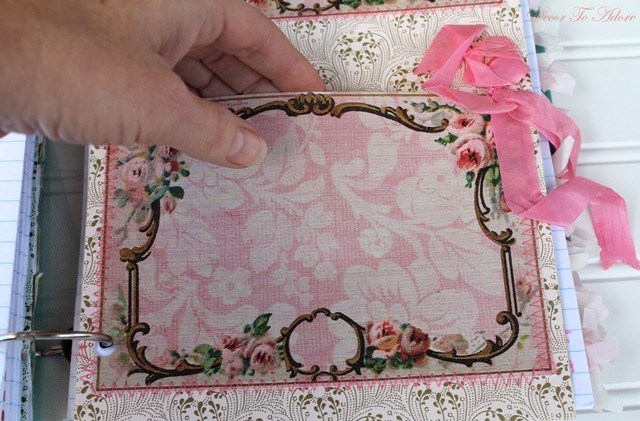 They are filled with funny bits of bliss. This is a French memory game card. Is the policier (police officer) issuing the woman a ticket for her scantily clad attire on a child's game? 🙂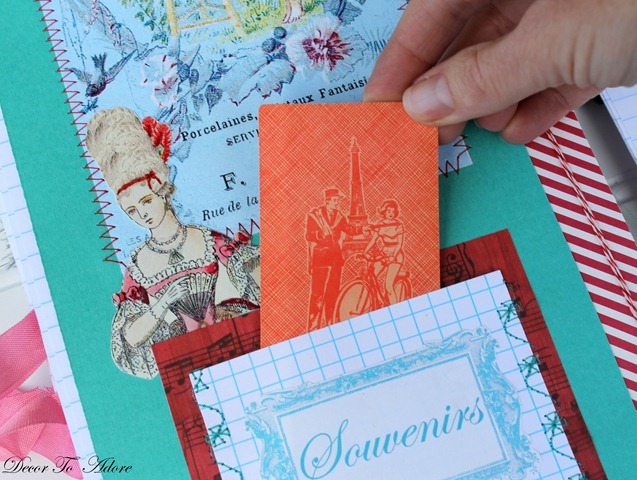 Small bits of glitter embellish a page here and there.
I was once trying to create a pillow trim and the velvet ribbon did not gather as I had hoped. But the happy accident looked pretty enough to put on a page of paper along with French fashion notecards I could never bear to use.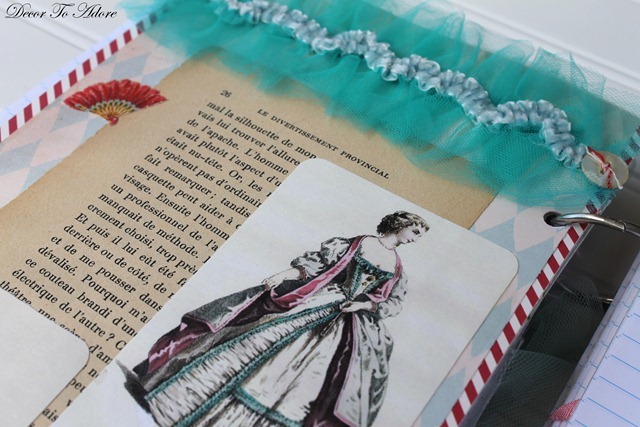 If you would love to have a collage scrapbook of your own but don't have the time to create one I have made a few extra notebooks on a smaller scale that you can purchase in my Etsy shop. Priced at just $15.00 they make a perfect, one of a kind, holiday gift.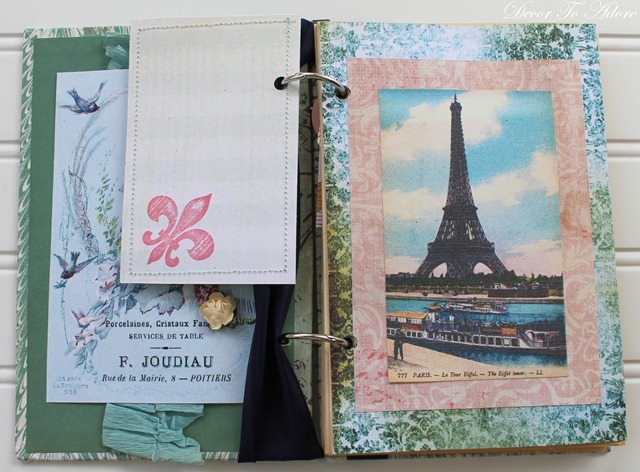 Are you doing anything crafty this weekend?
Laura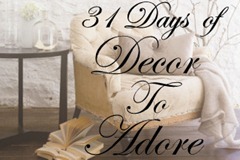 Linking to: