I like to cook primarily because I like to eat. From picking out the ingredients, to lingering at the table after a delicious meal ~ all the steps culminate into what is truly a lovely process to be savored.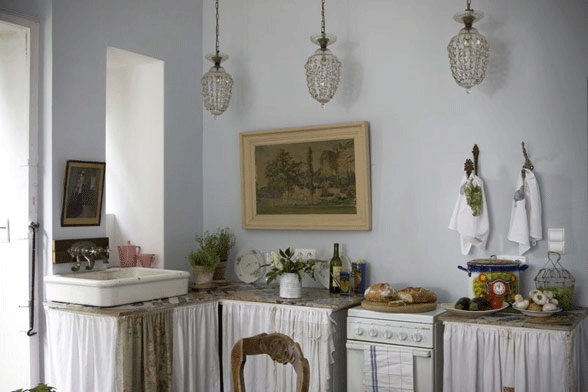 Sure there are nights when a simple salad and fish sticks are served at DTA manor. But on the days I can putter around and show love to people with culinary delights, well … that's the best.




My new kitchen is a tiny builders grade afterthought that I am currently trying to transform on a miniscule budget. There will be no new cabinets, Viking ranges or Wolf refrigerators installed. (Although if I find one on the side of the road…. 🙂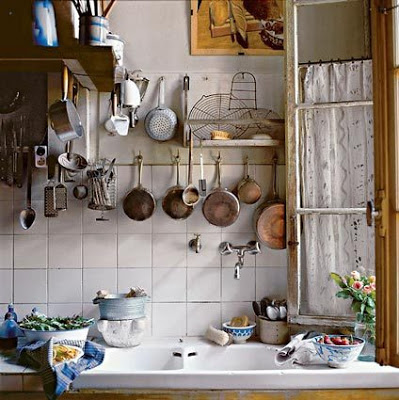 No, instead I am trying to create something that often takes decades to achieve. The comfortably quaint French country kitchen.

I am not referring to the Americanized version that you so often see within the pages of glossy magazines. I want the the warm and cozy spaces still found in France. Where every item serves a purpose and nothing is wasted.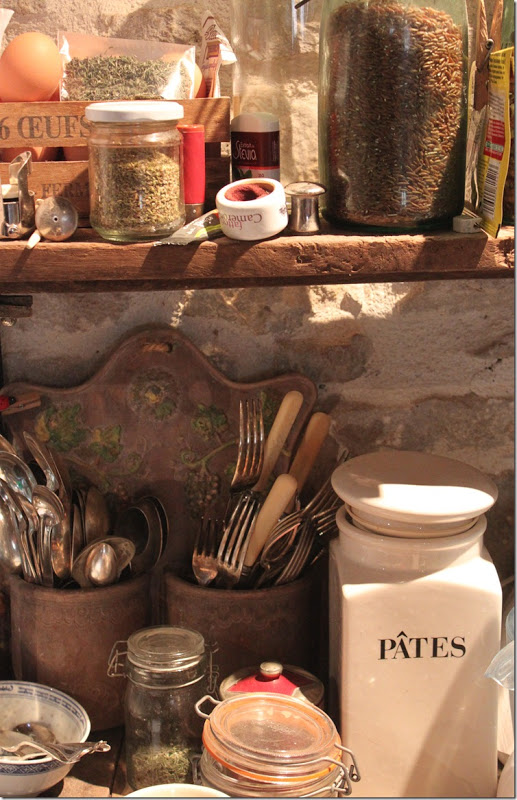 Kitchens that aren't retrofitted, but built over time piece by piece. Where elegance lives happily alongside of everyday objects.

I have had the privilege of both preparing and enjoying meals created in such kitchens~ Andrea, Rachel, Guy and Jacqueline ~ hugs. Perhaps it is this happiness that I am really trying to recapture.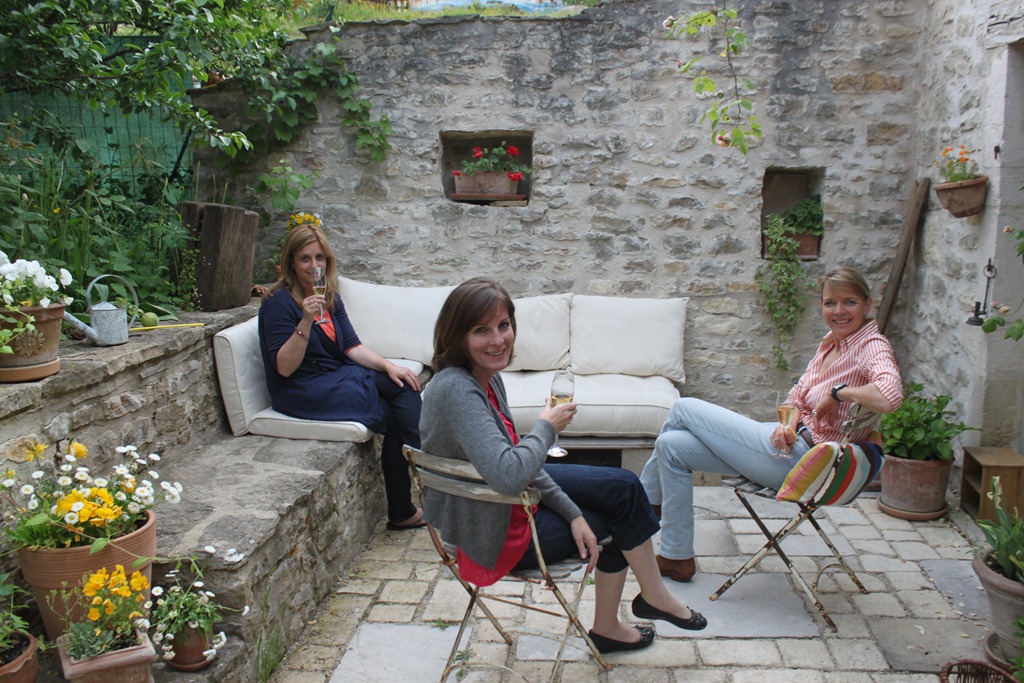 What images capture your dreams?
Laura


You can link to a post you created or a pinterest URL ( I explained how to do this
HERE
.)
Yes, it can be your own creation that you have pinned.