Guess what room I am working on today? Yep, the office.
I have been given a whopper of a challenge. I am wanting to add a skirt to the desk to dress it up and help it blend in better with the other furnishings. Like this:

So other than using the word "LAPTOP",  is there some special device that I don't know about that can make at least some of these cords magically go away?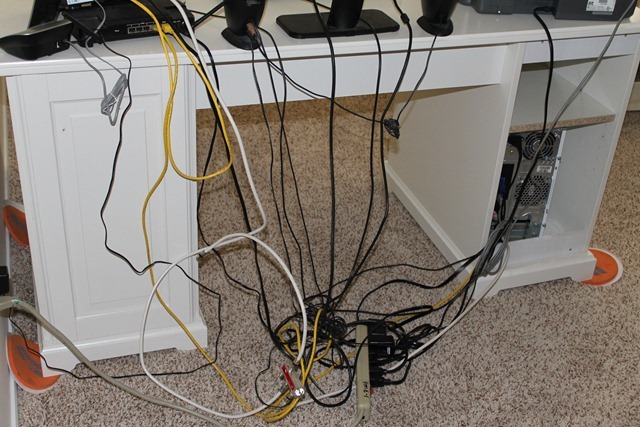 If not, I will have to drill into this beat up Ikea Liatorp desk and Mr. Décor is not thrilled at the prospect.
Laura