Ah, the first glimpse of the new Décor To Adore manor. I spy a headboard propped up against a chair, a painting peeking out from the wall that needs to be hung, a small mountain of laundry to fold and yes, a green clipboard that holds the never ending "to do" list. It's hidden underneath an unread paper.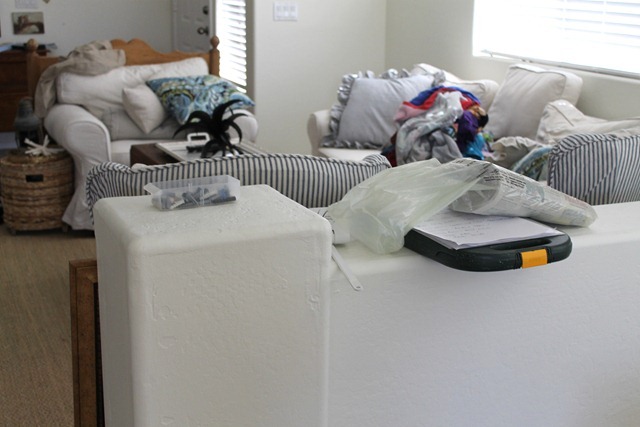 A few of the DTA readers wanted to know why the new home reveal is taking so long. The world's loveliest ugliest tablescape provides a few clues. My resident handyman works a 10 hour day before coming home to have dinner with the family and walk the dogs. This leaves about one hour each evening that we can hang a few pictures or curtain rods.
Sure I do plenty during the day without him. The blue swim goggles belonging to a 10 year old boy might clue you in as to what that is.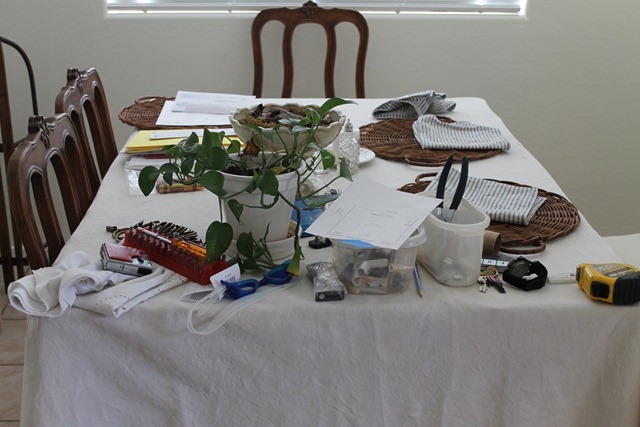 It is at times frustrating when several hours are spent cleaning, unpacking and creating a blog worthy room all to turn around and find that the work seems to be for naught.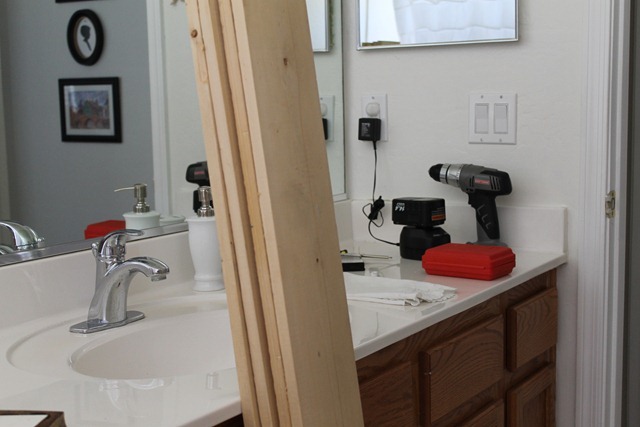 Trying to create a lovely home within a new space and keeping up on daily chores is no easy task, particularly if different work methods are used.
Some of us like to keep one centralized and tidy location for all our tools/supplies while others like to spread things out all over the house. The second party will also sometimes insinuate that the first party is taking or even hiding their tools from them when they cannot remember where they put them. 🙂
The offended party will then once again try to reestablish the one centralized location solution. They even attempt to clear away the top of the washer and multitask by doing a bit of laundry. In the short amount of time it takes the offended party to empty and sort the contents of the hamper and return to the laundry room with arms full of clothes the other party has once again covered the washer. This means she has to drop the clothes and empty it off again. But not before taking a picture to remind them of the humorous chaos in the future.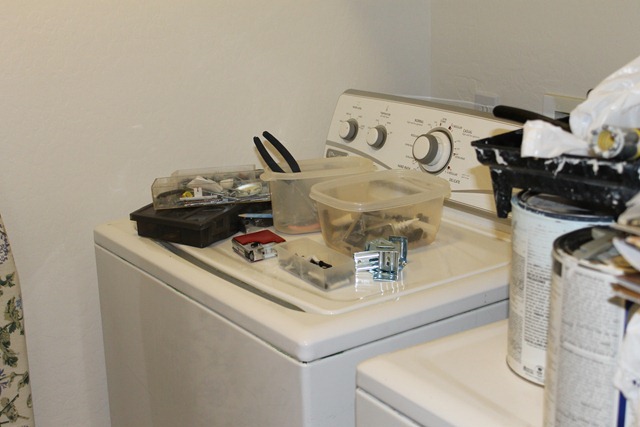 While maintaining a positive attitude isn't always easy she knows that the tools and dropped swim bags are temporary inconveniences belonging to beautiful blessings.  She chooses to be thankful that there is someone to fill the shoes of the handyman and that a child still roams the rooms.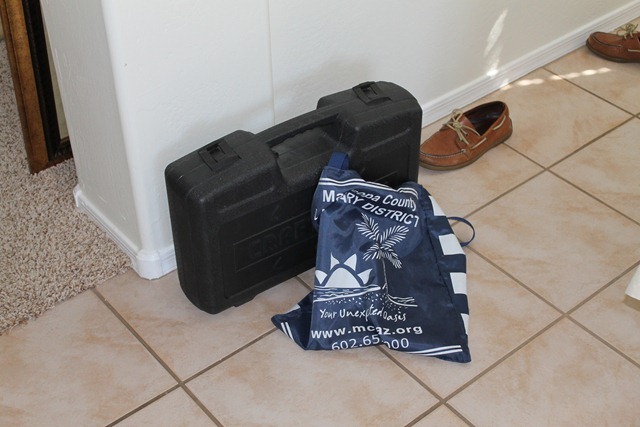 Because after all, love is patient.
Laura
Be joyful in hope, patient in affliction, faithful in prayer. ~ Romans 12:12
Comments are turned off in observance of the Sabbath.