Welcome to the premiere post of Friday's Favorite Pin. I cannot wait to see your favorite pin!
While I have been out of the blogging loop a bit due to moving and getting settled it is my hope to visit each and every person who joins in on the linky fun.
You can post your favorite pin on ANY day of the week and then link up on Friday's.
Have some old fashioned fun and visit one or two of your neighbors. You just might make a new friend.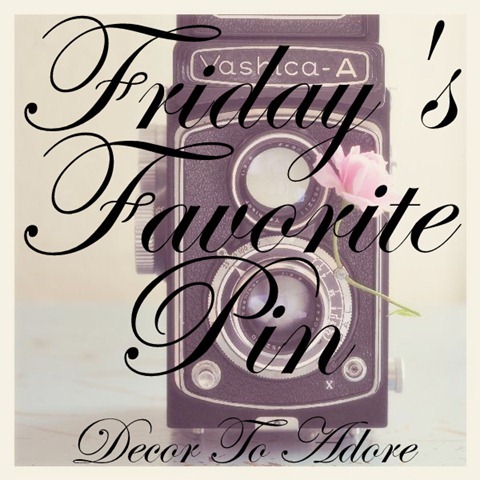 This week my favorite pin is a room by one of my favorite designers,
Windsor Smith
.
There are many reasons I adore this room. Most of which were not revealed to me until I started really studying the image/space.
1. At first glance I loved the pale walls, full midnight blue silk drapes and the grey velvet double couch.
2. A second look had me adoring the linen slipcovered ottoman to the left.
3. A closer inspection revealed that while this room features a primarily symmetrical arrangement it is achieved by dissimilar pieces that are balanced by visual weight.
4. My overall thought was that this room breaks the rules well. It features uncommonly paired elements such as a Moroccan table and a cozy tufted chair. A vintage metal and glass bar cart is used as a coffee table. Yet it all works together beautifully.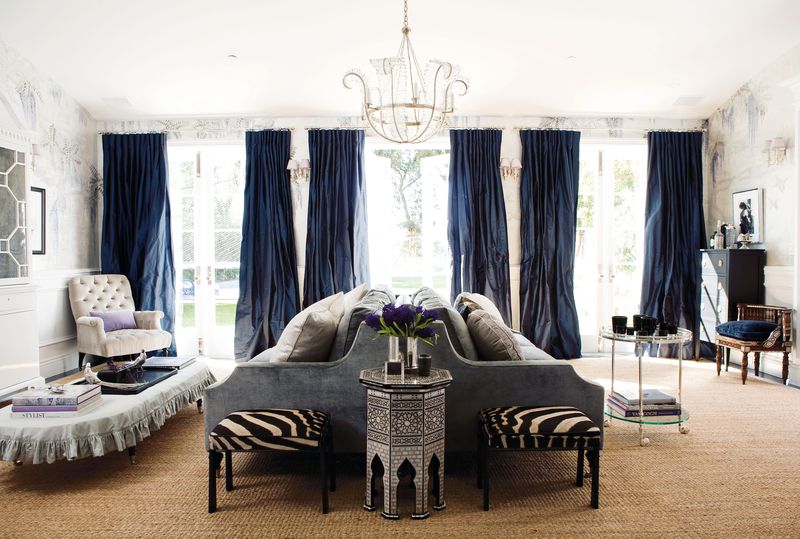 Can't wait to see what you pin up girls and guys select.
Laura