Earlier this week I emptied the last carload of moving boxes from the Camry.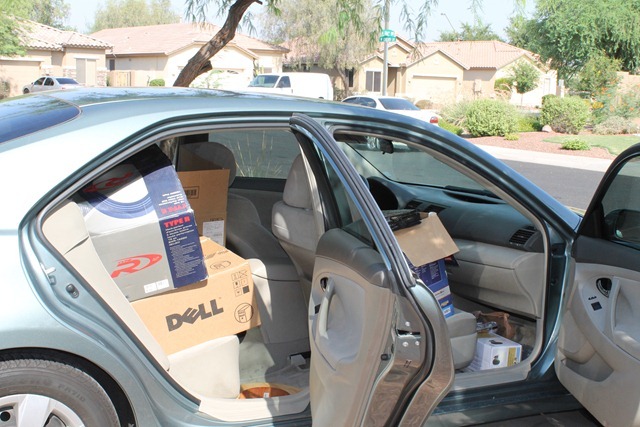 God even sent a rainbow to mark the occasion. Of course this was after we had moved the antique kitchen table/chairs to the Fashionista's condo in a roaring downpour. 
Now, I just need to find places to hide put everything.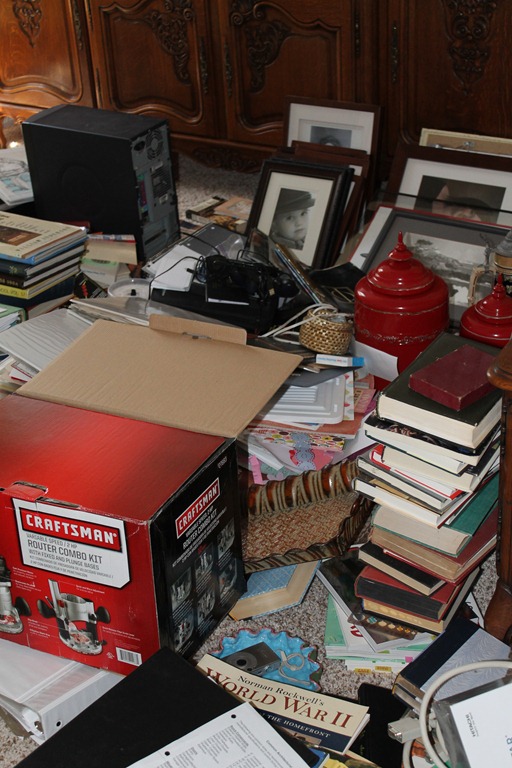 I've decided that "downsizing" should be a four letter word. 🙂
Laura
Comments are off while I deal with the mess. Thank you for understanding.