I love lighting. It can truly change the look and feel of a home. I even have a lighting folder that I use to collect lovely images in.
Our new home has one small hallway that leads to the master bedroom area as well as a larger hallway that is a walkway for the bathroom, 2 bedrooms, a laundry room, etc. There are a total of three flying saucer wall sconces that light the paths. I told Mr. Décor they needed to return to the planet Ugly.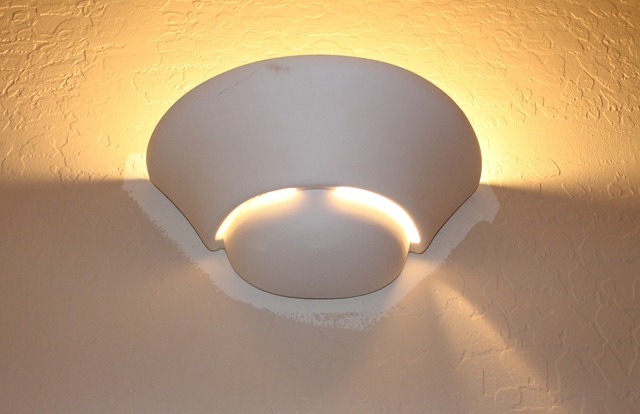 Please note the excellent paint job the previous owners did. Why remove the light fixture when you can just paint around it? This technique shall be addressed further in a future post entitled "How NOT to paint." 🙂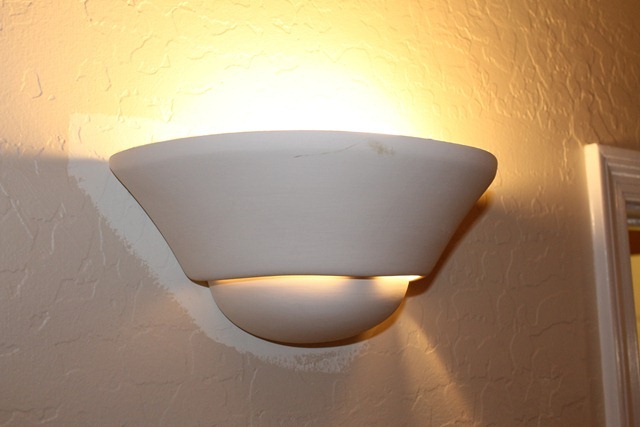 So I have been cruising around ebay, etsy and Phoenix Craigslist looking for something a bit more special. The problem is that 8 million other people are also looking for a special wall sconce. Hmph!

Yep, outbid on these bits of lovely too.

Call me crazy, but I thought this sconce would be totally foxy in the hallway leading to Sweet Boy's room. Alas it went to a very high bidder.
Becoming desperate I typed in "electric sconce" , "wall light" and "sconce" in the Pinterest search box. As usual I found some very fantastic and interesting projects. I thought this candle sconce was darling, but I need an electric version.
You can click on each image to be taken to the original site.
Very pretty, but again a candlelit option.
Sadly, there was only one electric DIY sconce on all of Pinterest. Love the Edison bulb.
There were however, many lovely sconces available for purchase that had been pinned. This gem made my heart take flight. Priced at over $200 (times that by three!) it is not an option.
If a trip to the Habitat for Humanity Restore provides any options I may try to hack this whimsical Graham and Greene option.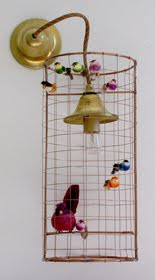 Tara Shaw as always tortures me with her lighting options.
As does Aidan Gray.
I've resigned myself to just a temporary solution that is inexpensive and doesn't make me want to gouge my eyes out.
Lowe's has an Allen and Roth selection I could live with.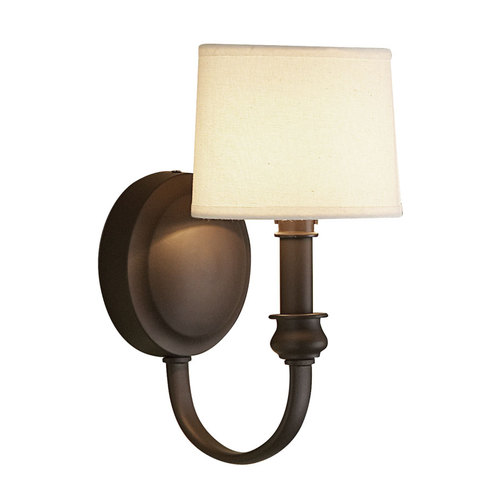 Home Depot offers this choice for $15.97. It is also available in a nickel finish.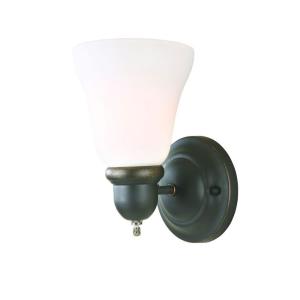 You could install this $18.97 fixture upside down.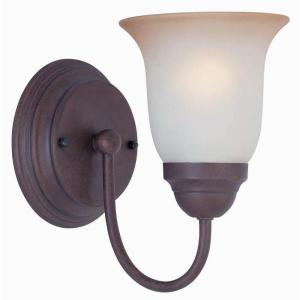 Yes, I need to keep the cost low. Murphy's Law says the minute that I install a fixture what I really want will find me.
Laura
I have temporarily turned off the comments while I am in the midst of unpacking and spending the summer with my kids. I hope you understand. You can always leave a message on the DTA Facebook page.