Every single one of my windows has some sort of window treatment. I have used everything from plantation shutters, to cornice boards, but most often just curtains. (There is an ongoing debate of using the word curtains versus drapes. Curtains is the correct term. Drape refers to how a fabric hangs or…drapes.)
In my old home in the main living areas I hung plain panels for the past seven years and feel as though I would now like to add in a bit of pattern.
Hands down the biggest trend in drapery right now is the use of imperial trellis print fabric. The original master was David Hicks and now Kelly Wearstler has brought it to the forefront again.
I myself really like it as a design option for upholstery and wallpaper too.
It looks great in formal spaces, bedrooms, kitchen and bathrooms.
I love the Dorothy Draper esque mirror that is paired with the gray blue paper.
Custom imperial trellis curtains can run into the thousands of dollars, so I scouted around for more affordable options.  
Target offers an indoor outdoor version that is fantastically priced.
I love the Farrah drape which is currently out of stock. Of course it is.
The chevron print runs neck in neck with being a current favorite trend. I love Jess Constable's entire apartment which feels very fresh. The chevron curtains are a perfect backdrop.
Urban Outfitters offers up a curtain they call Zig Zag print.
Another popular print is the medallion style. It is somewhat a cross between damask and ikat.
Again Target has a great price point for their version. Sadly, these are unlined which won't work for me, but might be a great option for you.
The Henna style in blue is available in a 95" version which is wonderfully priced at $24.99.
Here is a good example of Ikat. While I know these are pillows and not curtains, it was a great close up shot. Ikat is often mistakenly labeled as medallion (as shown above) or damask (which is shown below). But a true Ikat design will always appear to be "feathered" as if the dye has "bled" on the fabric.
Ballard has just come out with new drapes in this pattern.
I adore a great damask design.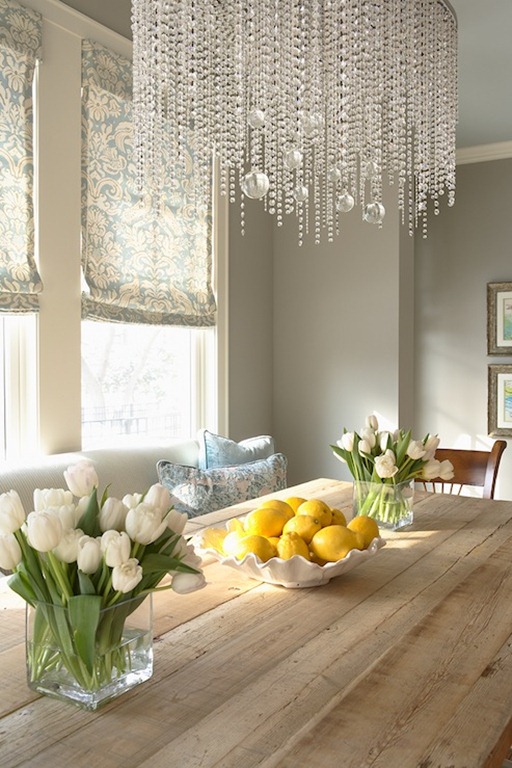 An large scale damask design is a modern version of classic Victorian elegance. From Ballard.
Paisley is also a tried and true classic.
A large Paisley print is offered at Anthro.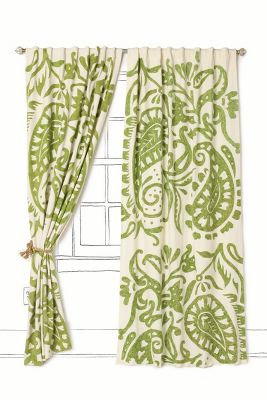 I have said before that I really like Pottery Barn drapes. As a rule they use good quality fabric and lining. Here in Phoenix lining is a necessity because the hot sun will rot your draperies pretty quick.
I currently have the Peyton oatmeal linen hung in Sweet Boy's room and have used the white linen in my office. My favorite pattern they offer right now is the Vanessa. I adore all the colors in this floral print.
Floral curtains always seem to make a space happy.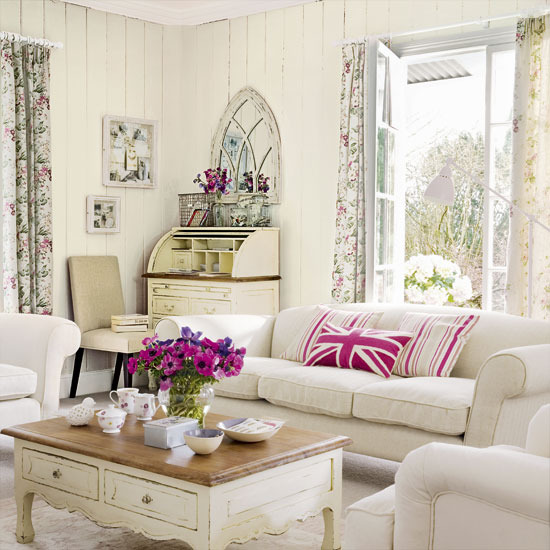 After our great furniture purge I am taking inventory. We have one ektorp sofa with both the linen and white cotton slipcover options.
Most of our casegood pieces (buffet, china hutch, entertainment center) have a dark wood finish.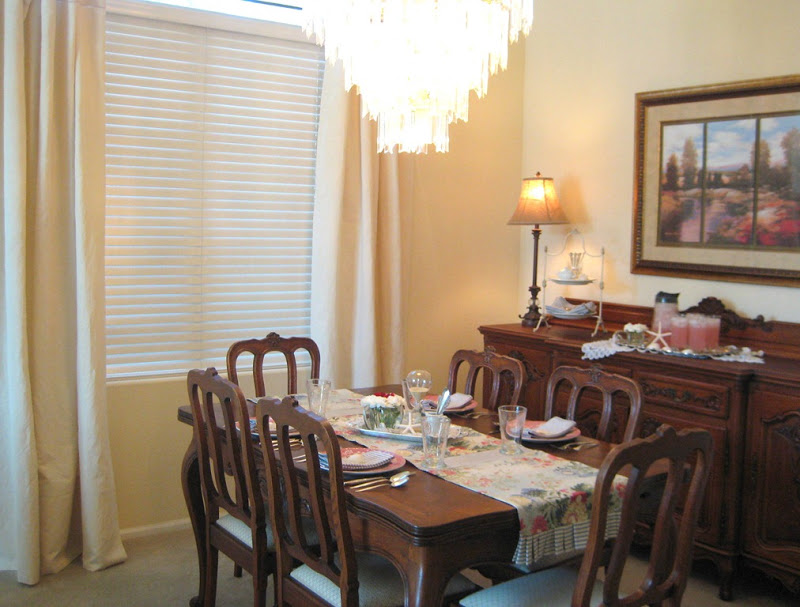 But I am thinking about wallpapering the back of this beauty.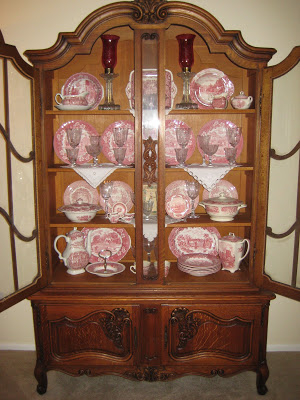 We also have the curbside chairs which I upholstered in white cotton and slipcovered in antique ticking and grain sack.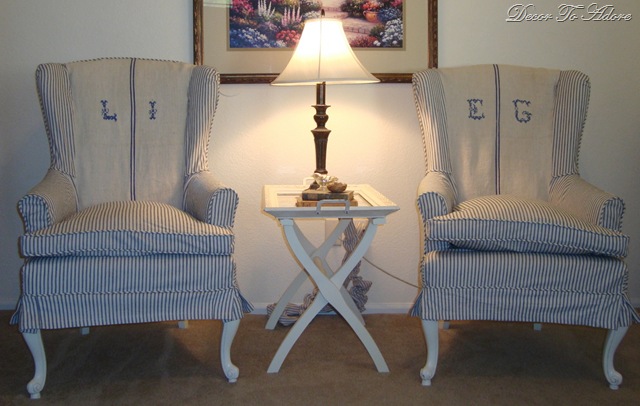 I spotted these lined beauties at Ikea for a great price.
While Ikea doesn't exactly present them in their best light, they reminded me of the drapes Miss Mustard has hanging in her dining area.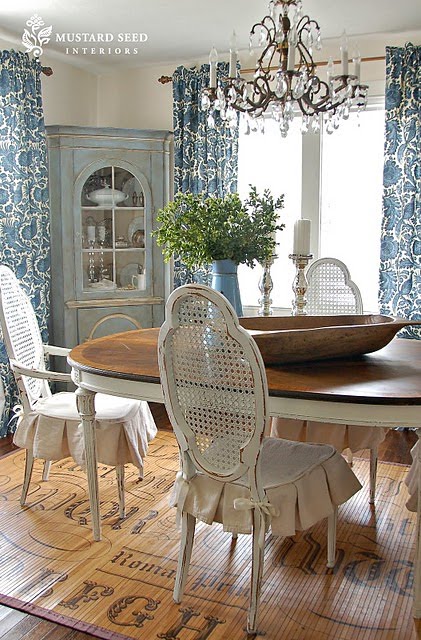 I am thinking over time that such a busy pattern might make me crazy. But a little less…yes. You can find the following HERE.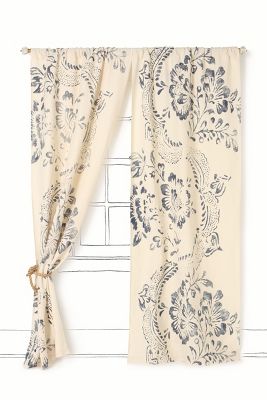 Of course I will then want to bring in a third color via a rug and a few throw pillows. Hot pink? Cheery yellow?
People are often afraid of pattern, but it is what makes a room memorable.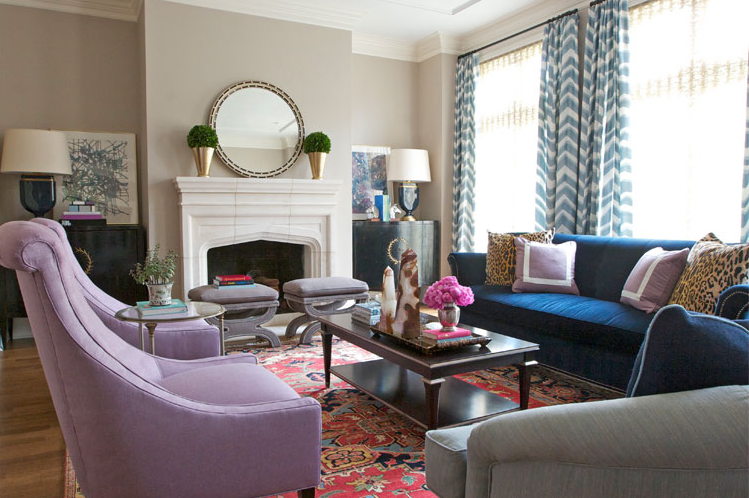 If someone said to you "I want to take a red Persian rug and pair it with leopard and chevron and throw in some lavender." you just might recoil in horror. But all together it somehow works and feels like a truly individual space versus a page out of a … insert Pottery Barn… Restoration Hardware, etc.  catalog.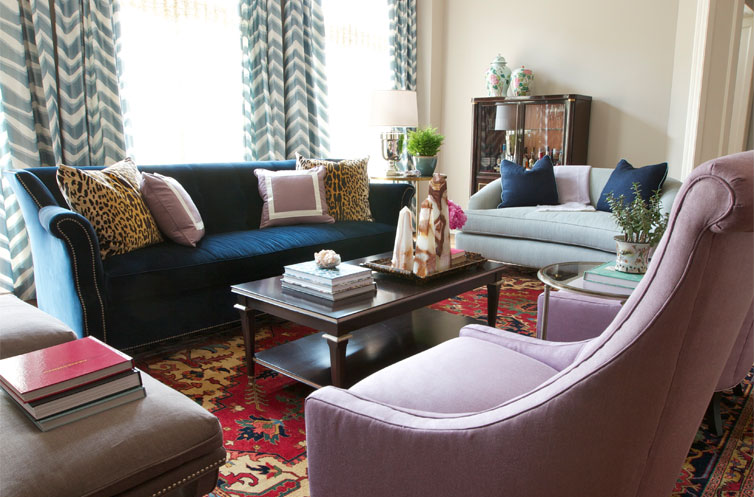 It is now curtains for this post. Sorry I HAD to slip it in somewhere. 🙂
Laura
I have temporarily turned off the comments while I am in the midst of moving. I hope you understand. You can always leave a message on the DTA Facebook page.