Right now it is so hot in Phoenix that I am thinking of a cool color palette for our new home.
Blues, soft greens, and turquoise.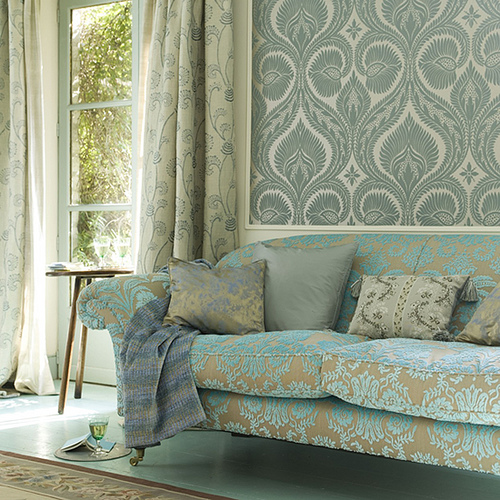 With woven blinds.
It might feel casual.
Or simply elegant.
I do want to bring in a bit of pattern.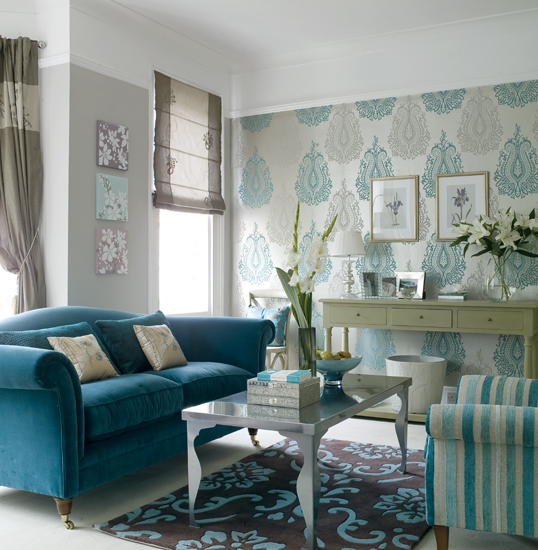 I have dark furniture.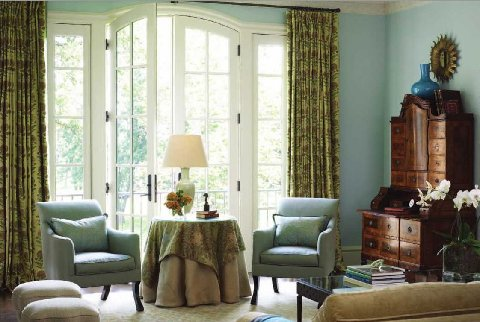 As well as light colored furniture.
Then there are my baskets and white slipcovered pieces.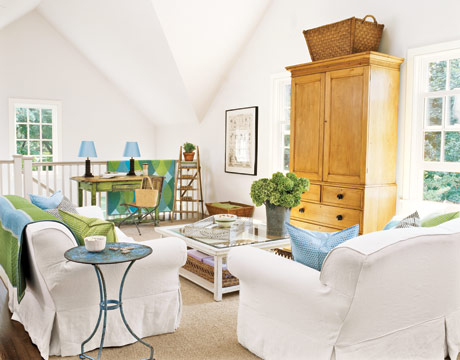 While the palette looks fantastic in kitchens, I'm a bit unsure.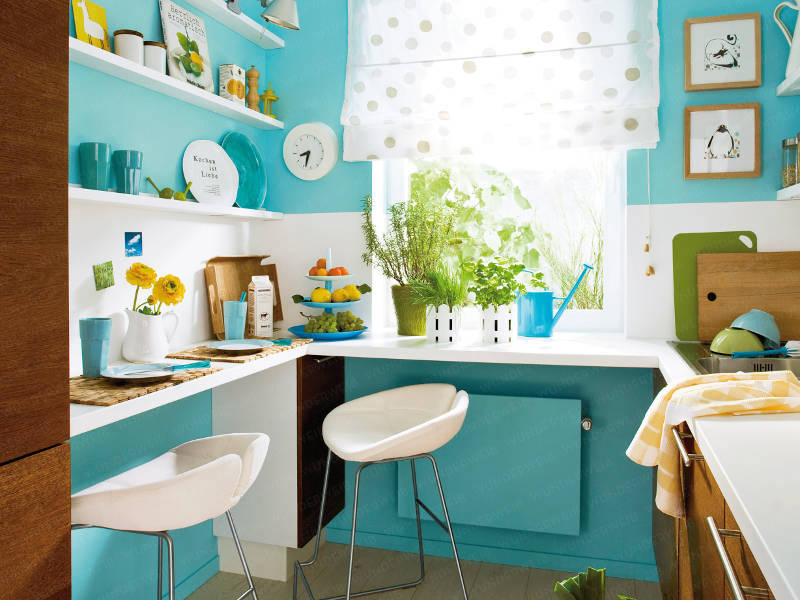 Although cool colors suppress your appetite, which I like!
But maybe it's better in just a dining area.
I'd like a side order of Foo Dogs please.
I've had a blue bedroom for years.
It's so cool and calm.
I haven't tired of it yet.
Many decorators pair this color combination with silver.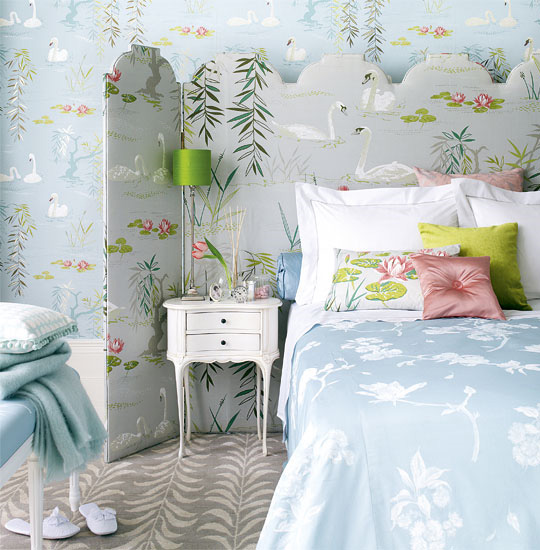 But I myself like gold.
A touch of hot pink is pretty great too.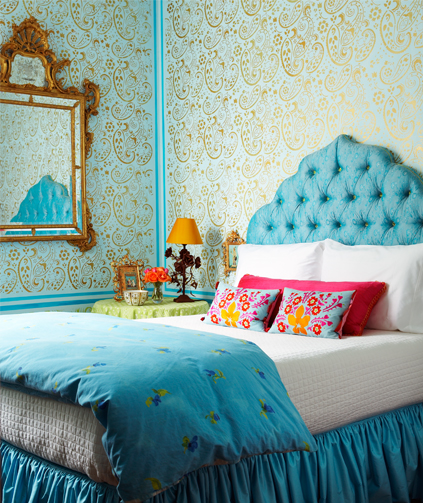 Love it all,
Laura
I have temporarily turned off the comments while I am in the midst of moving. I hope you understand. You can always leave a message on the DTA Facebook page.