My fur boy Rudi loves to climb up on the couch. As he is a dachshund his long back needs all the extra help it can get.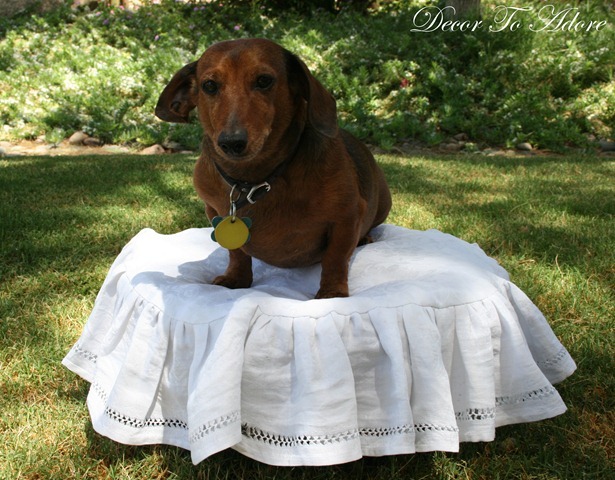 I've had this ottoman since the Tuscan look was in. The size is really perfect and the material is still in great shape, it was just…um…ugly.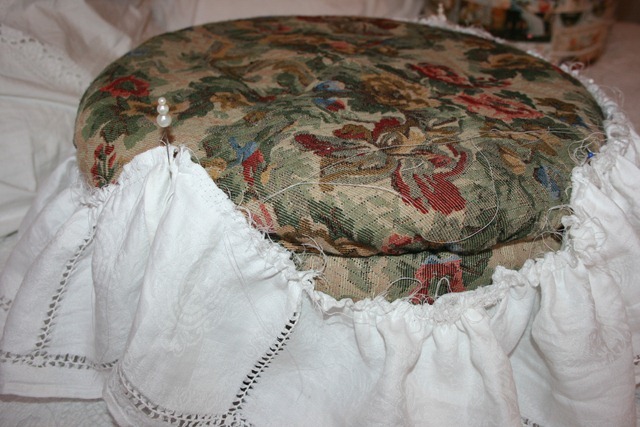 I went digging through my fabric stash and found a yummy old tablecloth that sadly was no longer acceptable for dining but would be a perfect fabric for a slipcover. I followed the directions that my friend Jill provided on her blog Sew A Fine Seam.
I tried to jazz it up by adding a bit of piping to the top circle of fabric but it was causing me fits. Since the clock has begun to tick for our moving countdown I decided to scrap the idea. Sometimes simple is best.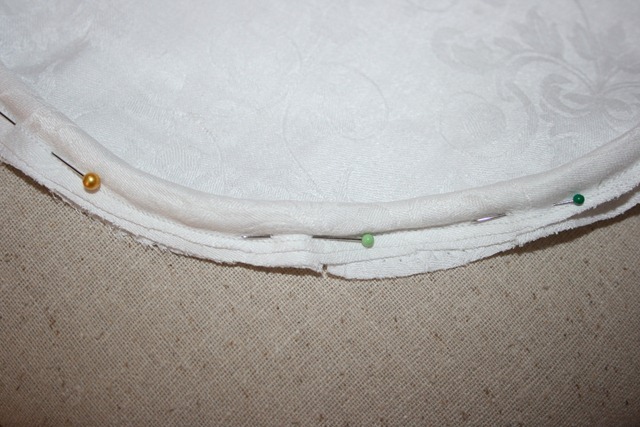 I used the edge of the tablecloth to create a large gathered ruffle for the slipcover. I do not own a serger so I tried to finish as many seams as I could the old fashioned way.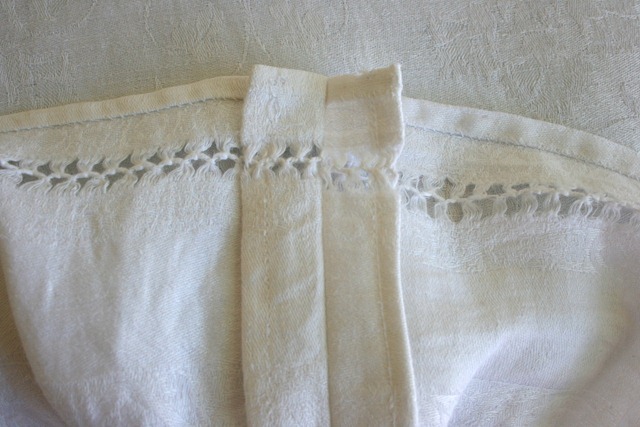 I loved how this sweet detail turned out. I decided to have the hem fall an inch above the ground so that a bit of leg detail could peek out. I  might paint them a bright turquoise. Fun no? Having a shorter hem is also a good way to avert any vacuum suck up disasters by a 10 year old boy on carpet cleaning duty. 🙂
Simple but oh so much better than the horrid tapestry print.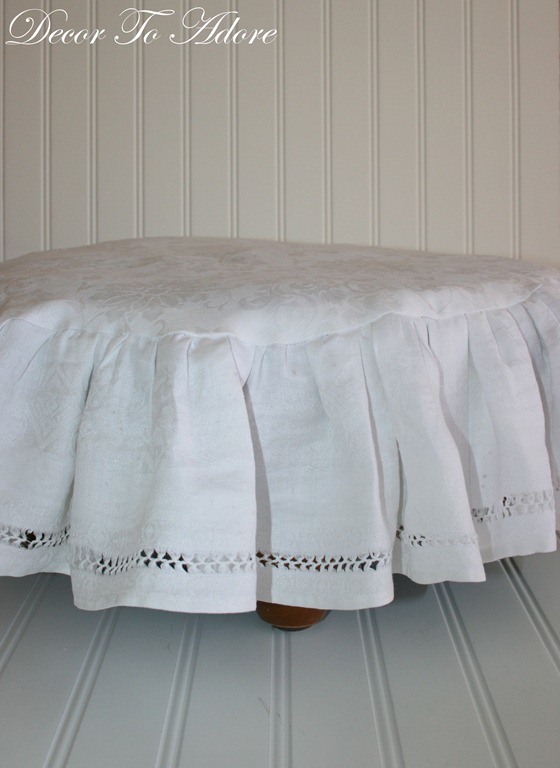 Rudi gives it two paws up.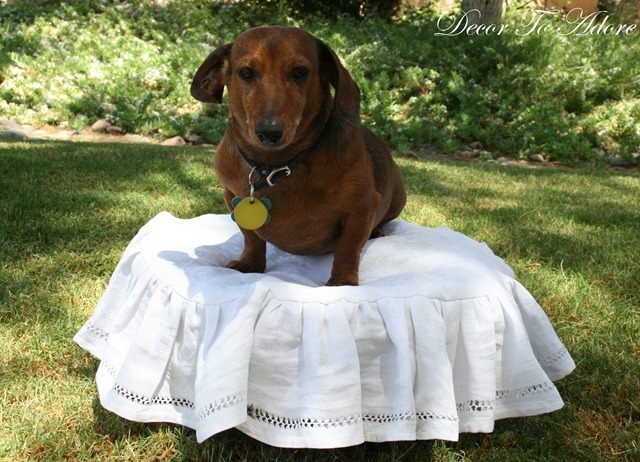 But the price to pose is a piece of delicious "CHEEEEEEESE"!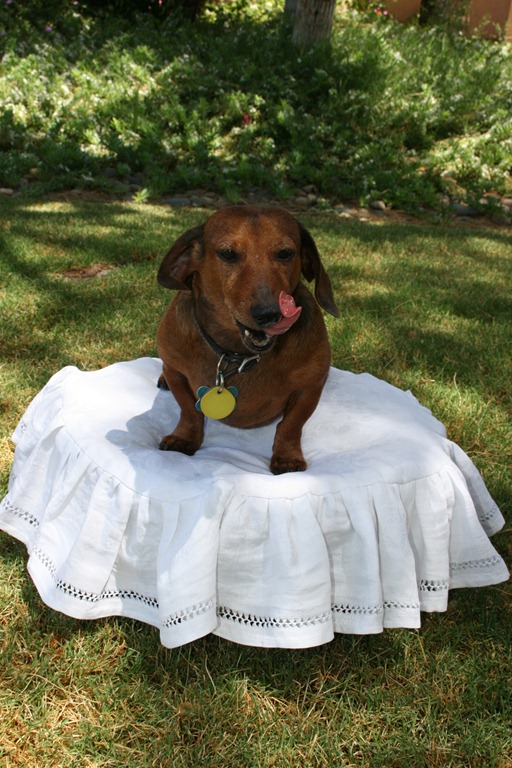 As I announced yesterday I am a bit in panic mode as our home has sold (Praise Jesus!) and I literally have just days to find a new home for our family, pack and move. Please understand my blog visiting time has been temporarily curtailed.
Laura
Linking to:
BNOTP, Today's Creative Blog, Tip Junkie, Someday Crafts, The Shabby Nest, Miss Mustard Seed, French Country Cottage, Tatertots and Jello, Common Ground