When my kitchen grows up it wants to look like Jermaine Chastain's kitchen.
Madame Chastain is a amazing stylist whose own home constantly inspires me.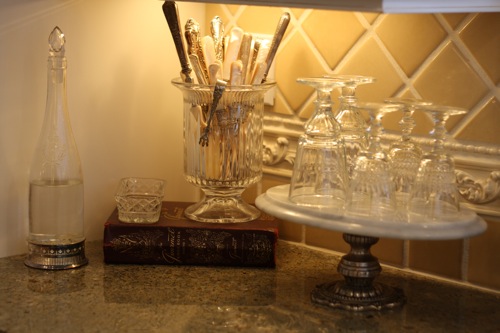 I often spend several minutes gazing at her photo's trying to pick apart each element featured in an image to determine where the "je ne sais quoi" can be found.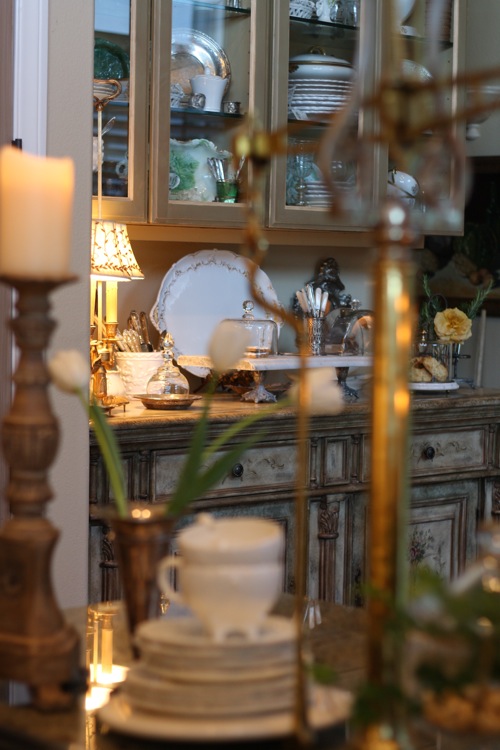 I have found that she often elevates the everyday into the extraordinary and covers it in glass.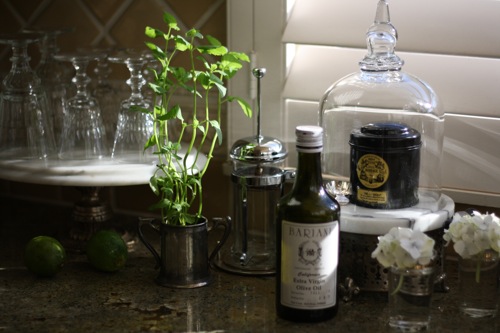 Striving to do the same in my own kitchen for months I have been on the hunt for marble slabs, silver candlesticks and glass cloches. Sure I could buy new pieces, but what fun is that? I like for things to find me. The round marble slab came from goodwill for $2 and the glass cloche from Savers for $1.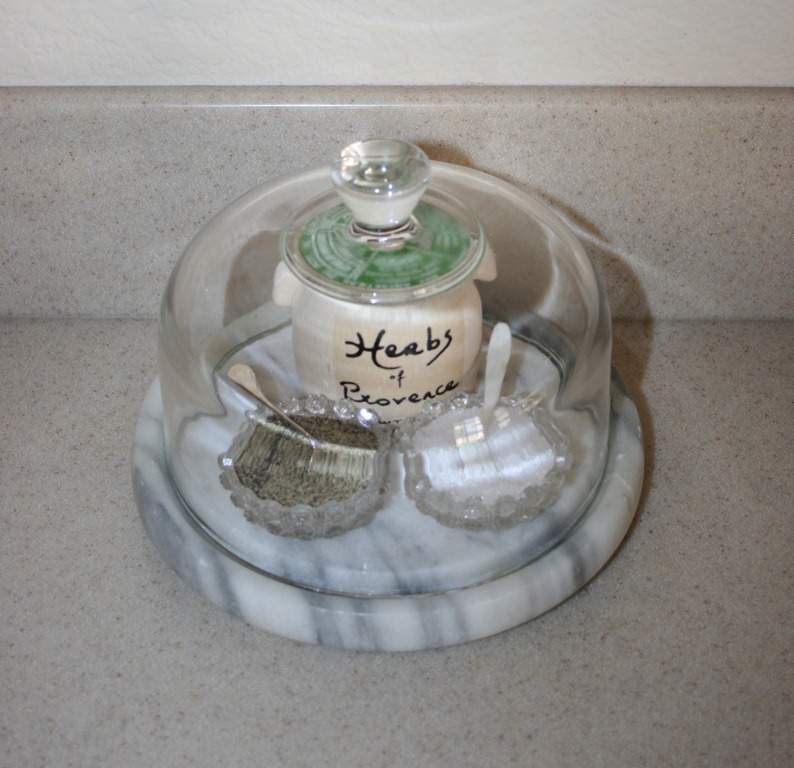 I placed my every day spices of pepper, French sea salt and Herbes de Provence under glass. Very pleasant.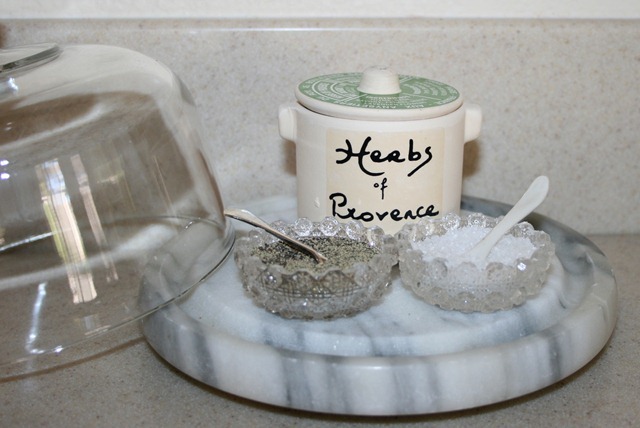 I think you should have your own Herbes so I am including a tube in the upcoming DTA Mother's Day giveaway.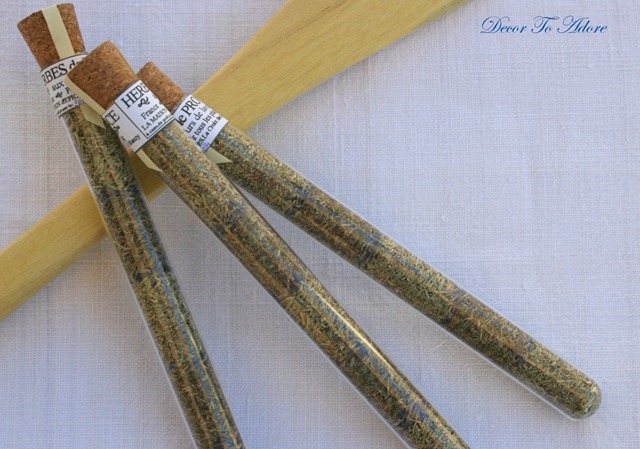 What are you doing to spice up your life?
Laura
Take a peek at a few of the French Kissed kitchen posts. Perhaps they will inspire you as well.