I get positively giddy when viewing Aidan Gray light fixtures. I would love to have any one of the chandeliers, sconces, floor lamps and table lamps. Some of my favorites are as follows:
I would put the gorgeous Wallace chandelier over my formal dining table. The size is perfect for the space and the style would work well with our Louis XVI antique dining set.
The Mumaw chandelier is essentially the same but much more fun to say. I really like the Paris white finish.
Oh and I would pair it with two Caravelle wall sconces.
Love the Pauline chandelier.
It would work well with a pair of Bristol sconces.
I would happily let the Adella pendant swing over my breakfast nook or even in the entry. It's classic, yet funky. Like me.
The Margot Candlestick Lamp
The Roma lamp
The Paris Flea Market Lamp
Aidan Gray light fixture designs are based on antique architectural elements, light fixtures and accessories. They are made from reclaimed wood, rustic metal, antique mirror and crystal. Painted finishes are available on some of the designs. Lamps are topped with linen and silk shades.
If I win the lottery I want all of my fixtures to be Aidan Gray or Tara Shaw (more on her at a later time).
Don't even get me started on the furniture.
Sigh.  I haven't won the lottery yet. (Guess I would actually have to play first. 🙂 But recently I was walking through a discount store and spied two naked lamp bases. My mind immediately went to the desperately needing to be replaced lamps on my formal dining room sideboard. (Broken bits, wobbly base, sketchy wiring.)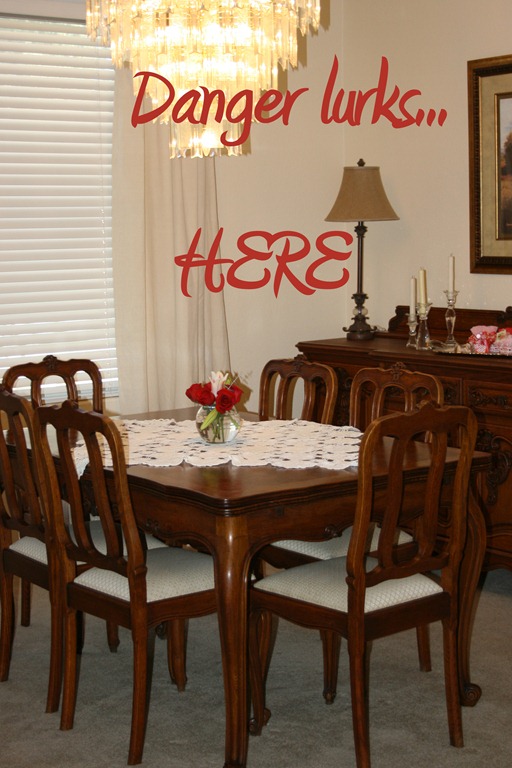 If I squinted my eyes a bit and looked past the painted ceramic finish I saw…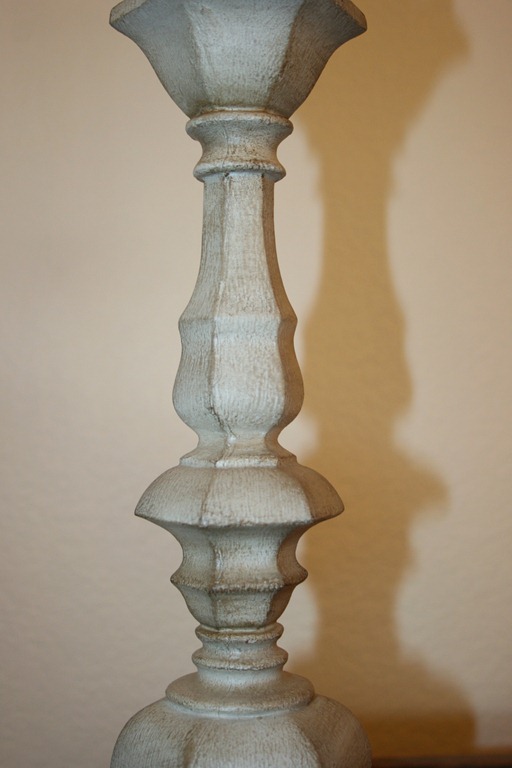 …and…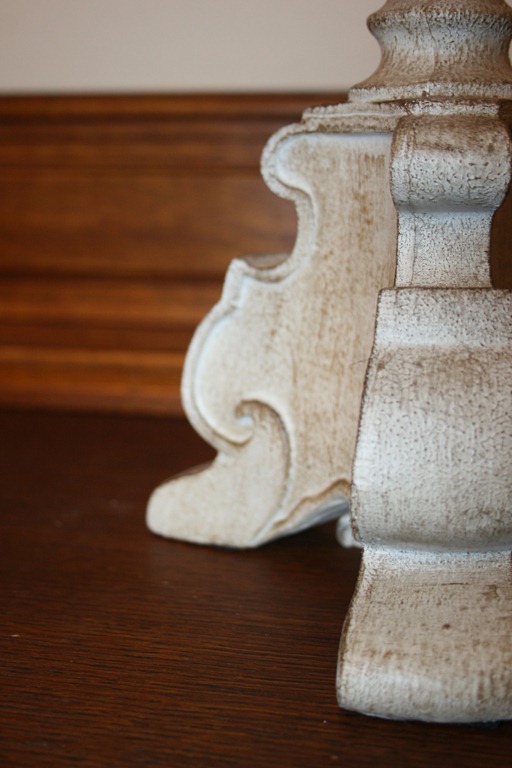 … potential.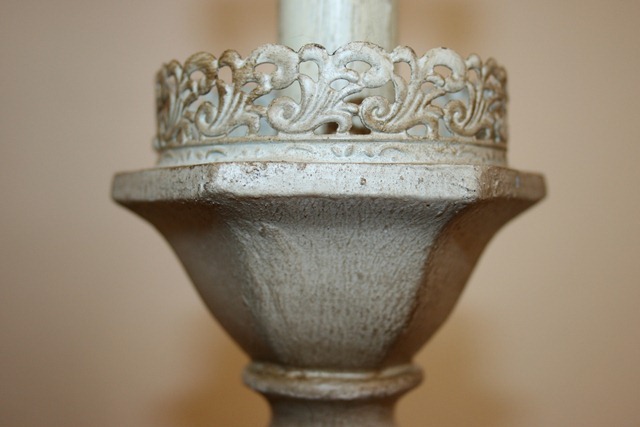 They just need a good linen or burlap shade.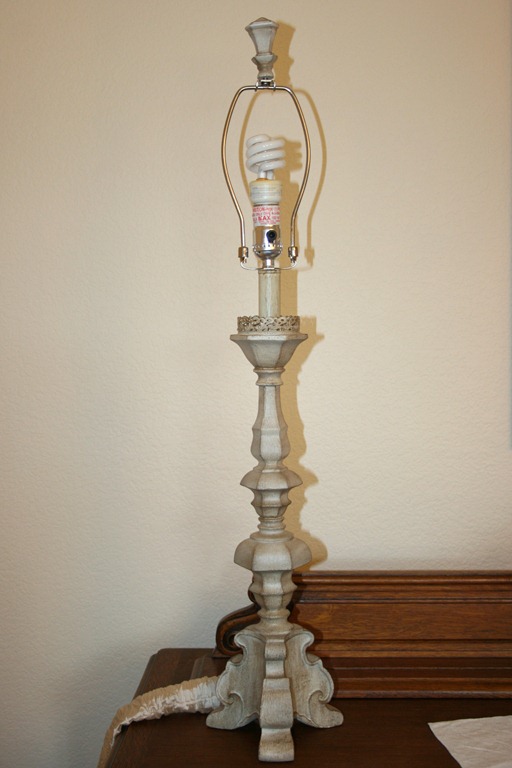 But more on that tomorrow.
Laura