In January of 2011 I began a weekly feature entitled "Royal Wedding Wednesdays". As I hit the "send" button on that first post I wondered if it would be met with crickets chirping. On the contrary, and much to my delight, it turned out that there were many of you who shared my enthusiasm for all things royal.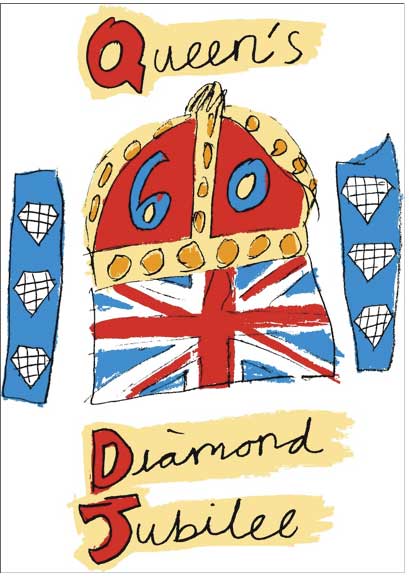 The winning emblem design following a national competition for children aged between 6 and 14 was created by 10-year-old Katherine Dewar, from Chester.
Indeed over the four year history of this blog several of those posts rank in the top ten for viewing and continue to be read and receive comments on a daily basis.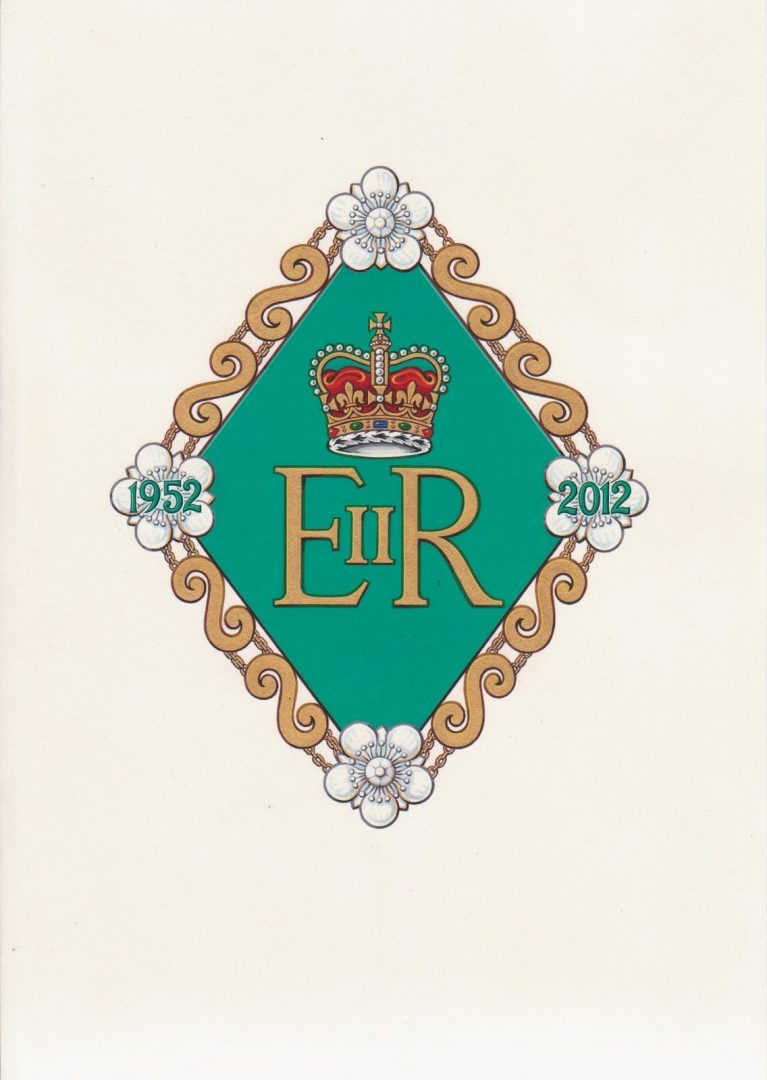 So, yes, it goes without saying that Décor To Adore will be honoring and celebrating the Diamond Jubilee of Her Majesty, Queen Elizabeth through Wednesday, June 6th. Want to join in on the fun?
All Diamond Jubilee events can be found on the official website.
Television Viewing Opportunities In America
For those of you who missed "The Jubilee Queen with Katie Couric" which aired on ABC Tuesday, May 29, the two hour special has been uploaded to ABC.com.
BBC America will be covering all the festivities. Check your cable listings.
CNN will report on Sunday June 3 at 10:30 am ET, Monday June 4, 5:30 pm ET, and Tuesday June 5, at 9:00 am ET
"CBS This Morning" will report live from London Friday, June 1 through Tuesday June 5 from 7~9 am
"CBS This Morning" which also airs on Sundays will also offer coverage~ check local listings for times.
NBC's "Today Show" will broadcast live on Friday, June 1 and NBC's "Weekend Today" will report live Saturday and Sunday.
ABC's "World News With Diane Sawyer" and "Nightline" will cover excerpts in the evenings. Check local listings.
ABC's "Good Morning America" will report live from London on Monday, June 4 and Tuesday, June 5
ABC hosts "Concert for The Queen: A Diamond Jubilee Celebration with Katie Couric" and will air Tuesday, June 5, 9~11 pm ET
Come back tomorrow for a grand kickoff fit for a…Queen!
The Duchess of Decor