Judging by the comments, emails, facebook messages and DTA viewings overall you guys really loved Wednesday's post about having Less Laundry.
Because you asked I will now address the guidelines I use for general household laundry. You might not agree. That's ok. We're all friends here.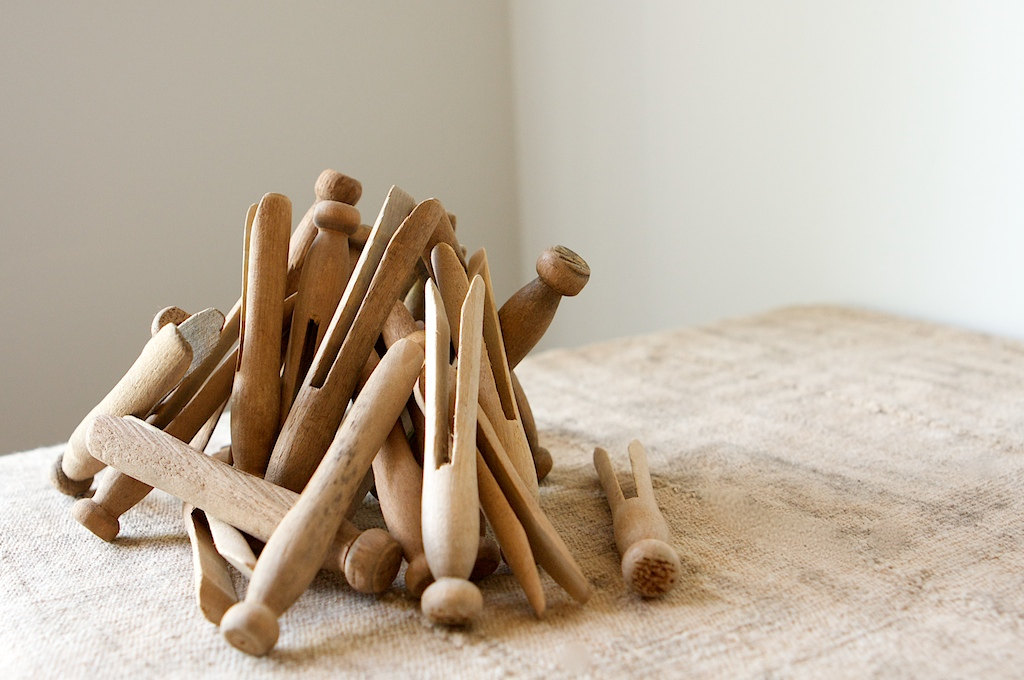 I change the bed sheets at DTA manor once a week. I heard the Queen of England gets fresh sheets everyday but um let's face it, she has staff.
The placemats and napkins also get traded out once a week. Usually on Saturday. If an issue of spilt milk arises they are of course changed out before then.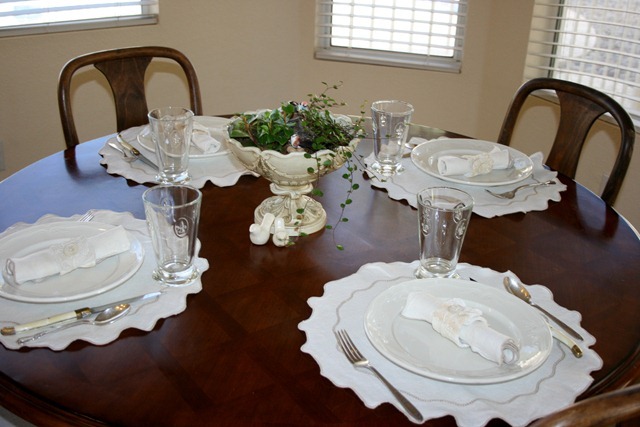 Bath towels and kitchen towels get washed twice a week unless again there is a spill, spot or they are downright dirty.
I know using a bath towel more than once creeps some people out. All I can say is that I myself am clean when I finish bathing.
Yes, my family does follow the same guidelines, but more on that later.
The dogs gets a weekly bath and I use a used bath towel to dry them off and it goes right into the wash.
I love slipcovers. I even have a Pinterest board that features nothing but slipcovers. I have several slipcovered pieces of furniture. Mr. Décor says I would slipcover him if he would let me. 🙂 As a rule the furniture slipcovers get washed about once a month. Sooner if they are dirty, later if they are not.
While I mentioned that undergarments are changed everyday, pajama's are changed twice a week. Robes are washed about once a month. As for slippers, well truly it happens only when I think about it.
Ok, many of you mentioned that you would like to have less laundry but your kids won't do it. If I am honest that statement makes me feel like this:
I know this next statement won't win me any popularity awards but "Children learn what they live." So I give you permission to take your power back. The Fashionista for a time changed her clothes like three times a day and each time the clothes went into the hamper because it was easier than hanging them back up.
After several heated arguments I got a hamper with her name on it.
Not only did she learn how to do her own laundry but surprise, the contents going into her hamper were drastically reduced. We laugh about it today and she is thankful that she acquired the useful skill.
Sweet boy at age 10 can separate and wash laundry like nobody's business. I'll admit that his folding skills are a bit…interesting. We are still battling working on learning how to create hospital corners on his bed.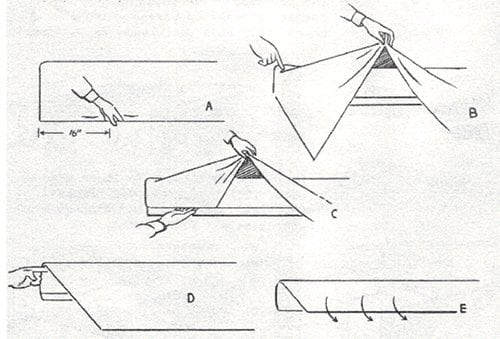 "Fluff and fold, buddy. Soon as I make it really big, I'm going fluff and fold." ~Kirby Keger
Laura
Linking to: