As an interior designer I have read and collected many design books over the years. It takes a very special book to receive permanent space on my bookshelves. It is very rare for a design book to continually inspire me page after page. I recently encountered a book that achieved both.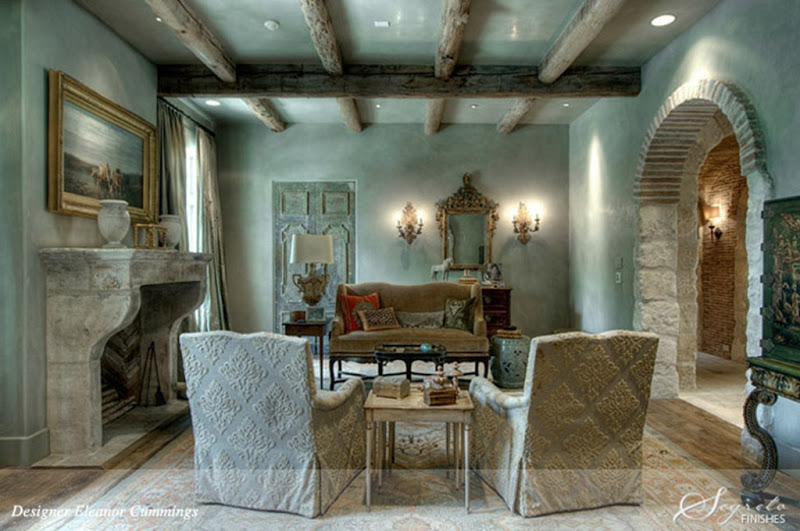 For many people SO much thought and consideration goes into the furniture they select and the accessories they choose. While they may agonize over artwork and perhaps ponder paint colors I think that it is safe to say that the majority of us don't stop to think about how we can include our walls and ceilings as another way in which to design a sacred space.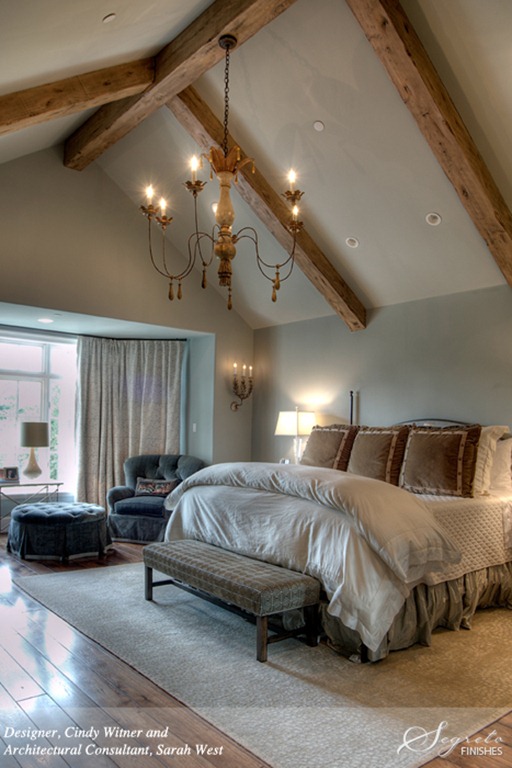 While the ceiling is often referred to as "the fifth wall"  to which a paint color and perhaps molding (moulding) can be applied, we often don't give much thought as to how a finish could enhance the space. Here gypsum plaster envelopes a guest room in texture and warmth.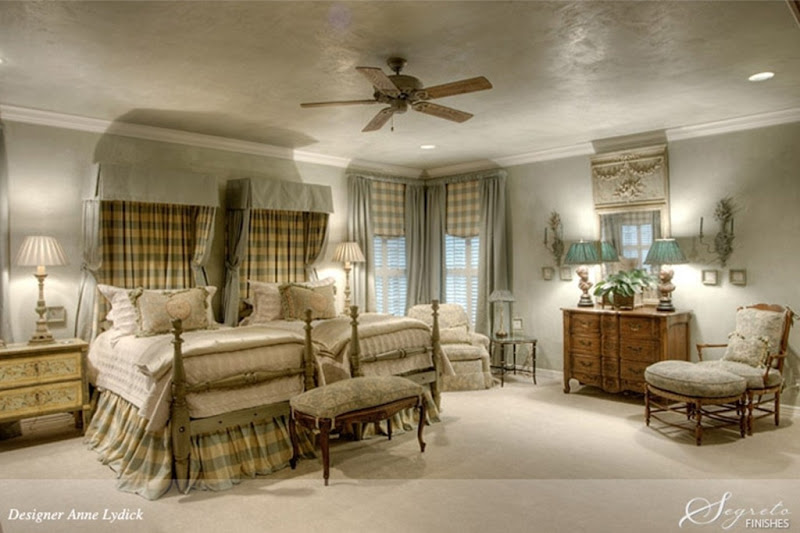 From the moment someone walks into a home there is an opportunity to create a dazzling space that delights. In this entry a hand painted medallion, plaster finish and antique lantern take this vaulted ceiling to extraordinary heights.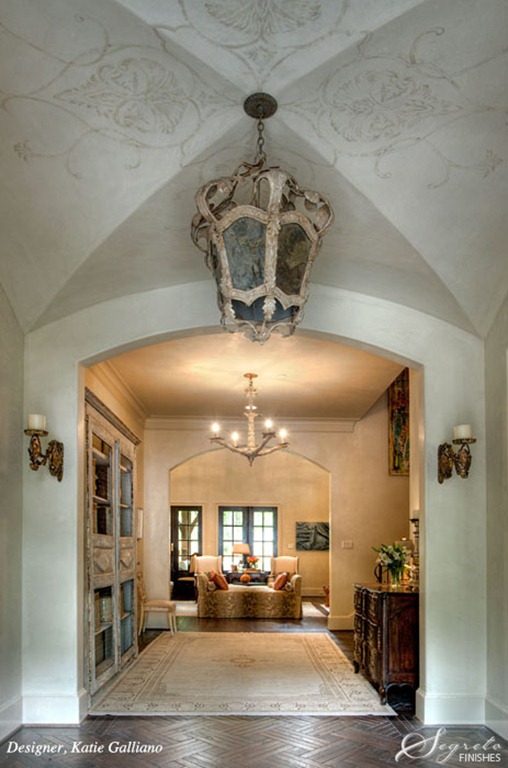 In a common area that is anything but, the addition of natural wood beams and antique stone over each entry beautifully showcases the lovely plaster walls.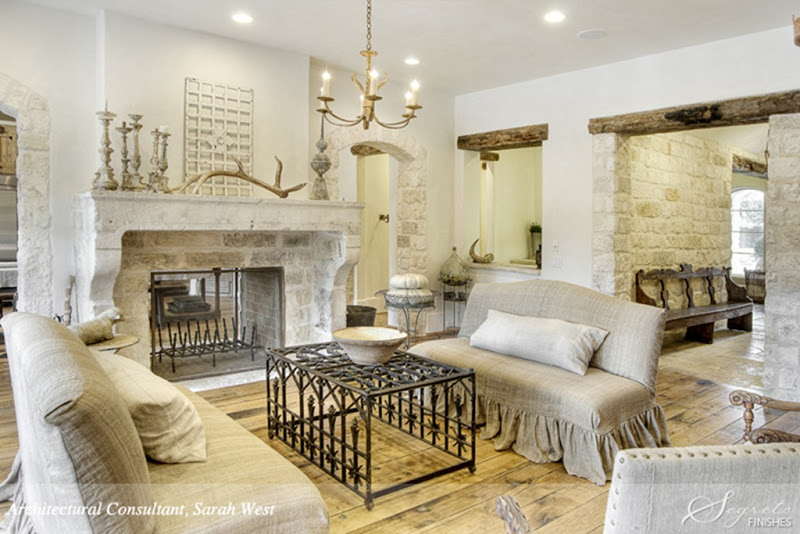 In this dining room a cool toned plaster helps enhance the addition of antique French canvases as well as painted and glazed shutters.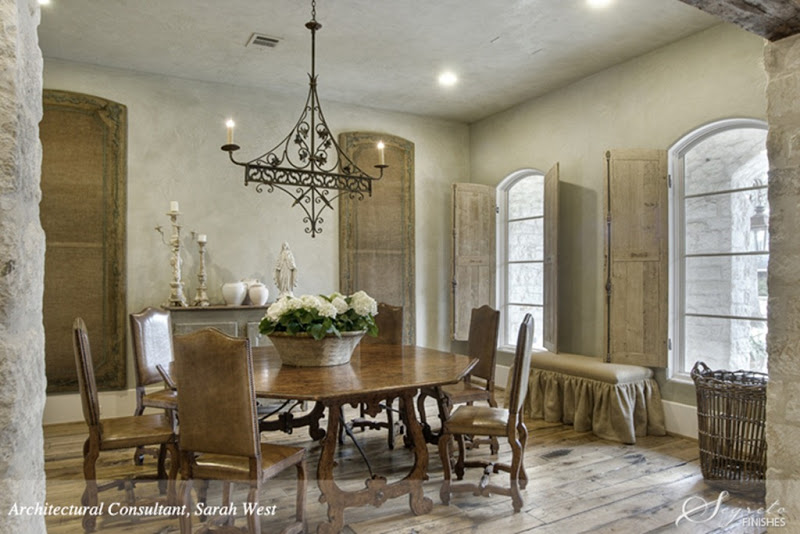 Looking through page after page of beautiful inspiration I found it impossible to choose a favorite kitchen.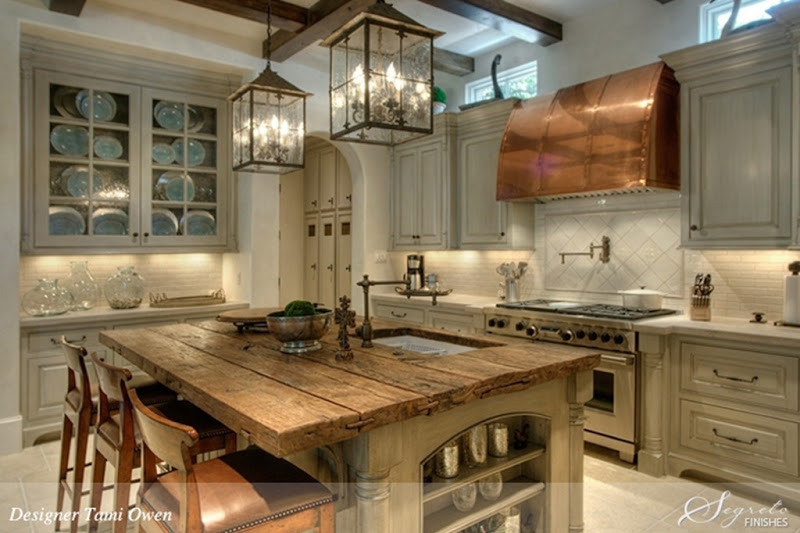 The reclaimed terra cotta flooring, concrete backsplash, and glazed cabinetry in this dazzling workspace had me swooning at all the beautiful elements that make up this room.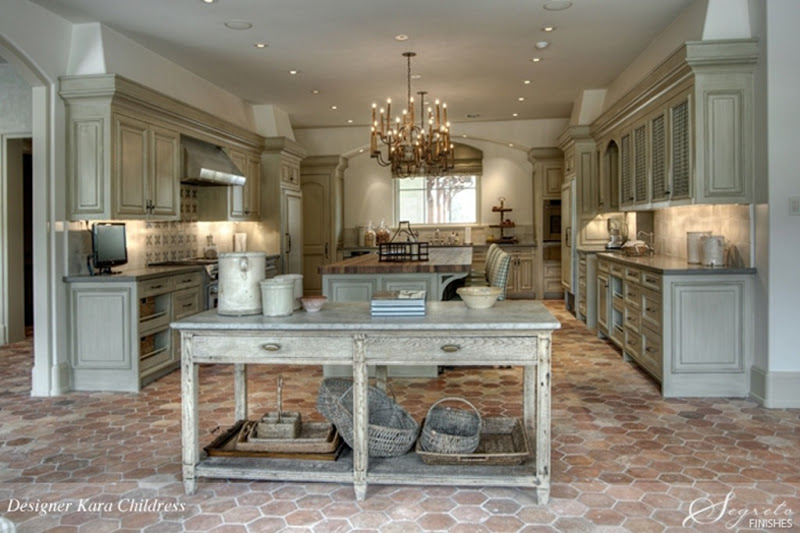 Bathrooms are another area in which hand painted designs, murals, stencils, waxed plaster, and many other finishes can be used to enhance a space no matter how small.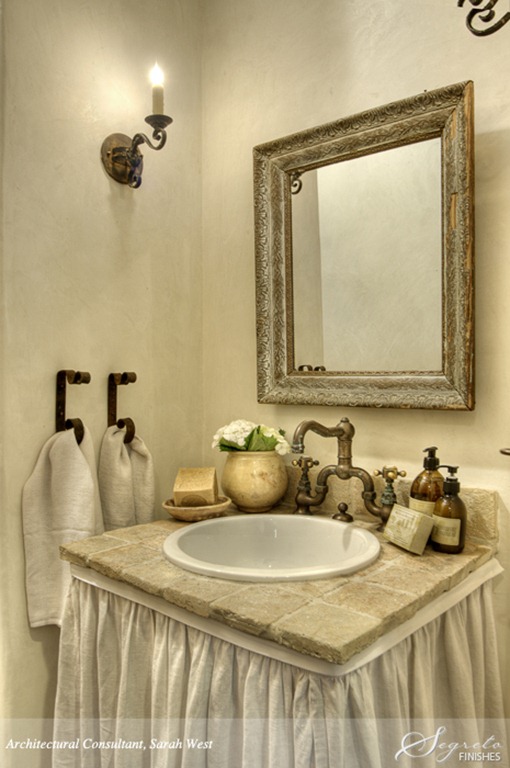 While I loved the soft serene seafoam blue plaster of the first image in this post, Mr. Décor loved the dusky deep blue of this space. You might be surprised by how it was achieved.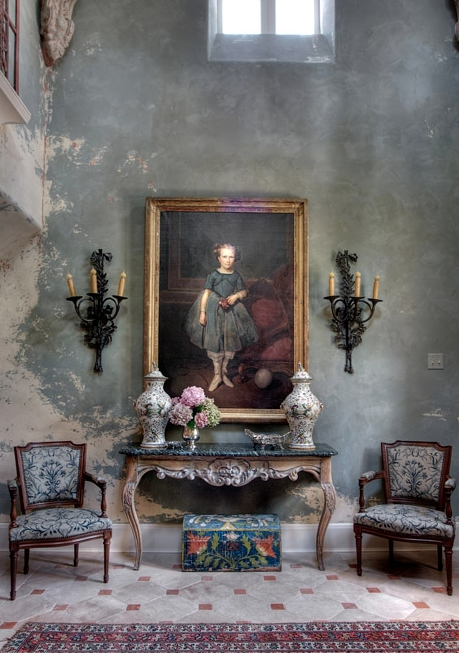 Leslie Sinclair is the amazing force behind Segreto Finishes, a decorative finish company based in Houston. For those who wish to learn more or receive inspiration through many gorgeous design ideas Ms. Sinclair has recently written a book.
"Segreto Secrets To Finishing Beautiful Interiors" can be found here and here.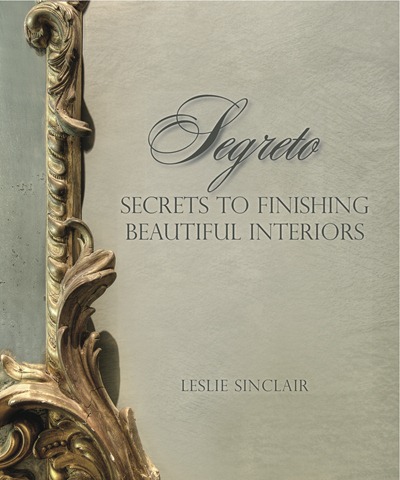 Happy Reading!
Laura