I love bacon. As a side with pancakes is so yummy.
My method of cooking bacon is a bit unorthodox. After being splattered with hot bacon grease one too many times (not to mention cleaning up the cooktop afterwards) I thought there had to be a better way.
You need a cookie sheet lined with aluminum foil and of course bacon. Arrange the slices on the sheet.
Cook at 350 degrees until your preferred level of doneness. I myself like it medium well.
Place the cooked bacon strips on a plate lined with paper towels and blot the excess grease off. As for the cleanup, wait for the bacon grease to cool and just throw the aluminum foil away. Here are a few more of my favorite ways to enjoy bacon.
I love maple bacon breakfast rolls.
Oh yes, bacon and egg cups.
Bacon and broccoli salad is a family favorite.
I am always up for BLT's with avocado.
Of course I enjoy bacon in moderation~ about once a week to keep the cholesterol down.
I try to work out like Kevin Bacon in between eating sessions.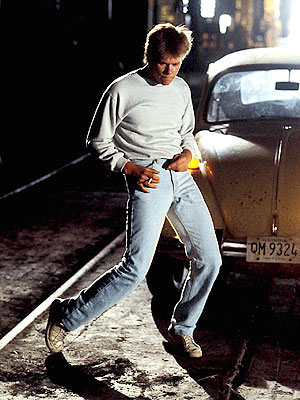 What's your favorite way to enjoy bacon?
Laura