Have you seen the Louis Vuitton Spring 2012 ad campaign? I love every single pastel-colored, candy-coated image. Thrift Store Chic For An Easter Chick.
Thrift Store Chic For An Easter Chick
When I found a J Crew cotton knit sweater in a similar shade of mint for $4 at the thrift store I didn't hesitate to take it home. Even though it had horrendous brown buttons on it.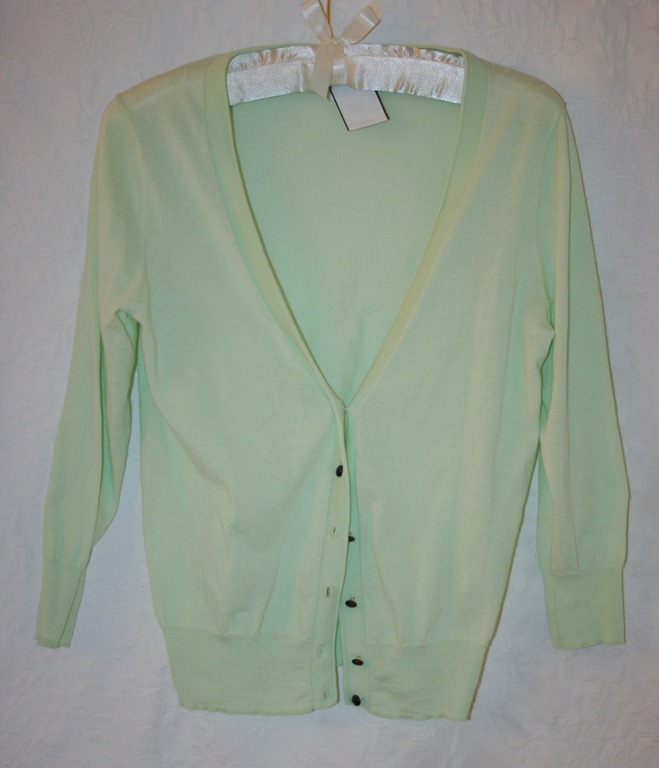 That is an oh so easy fix. The brown buttons were swapped out for vintage buttons in a pearl finish.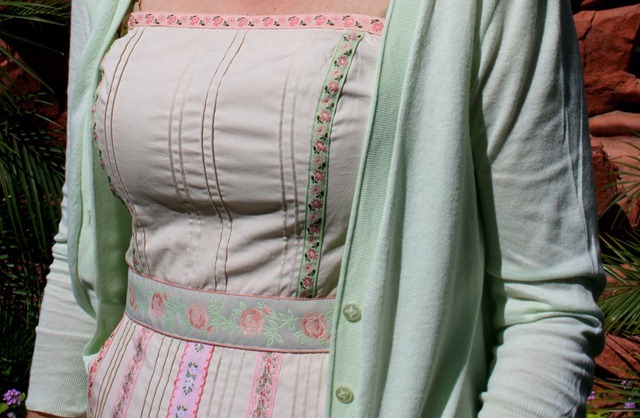 I knew the sweater would work perfectly with another thrift store treasure I had found. An "A" line cotton dress that had the original tags still on it.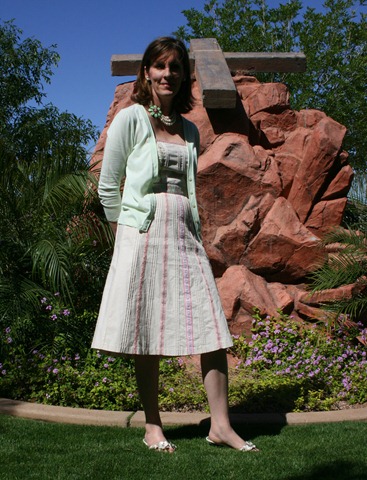 The $10 find had pockets, pleating and wonderful ribbon trim that you often find on similar dresses from a favorite store of mine for much, much more.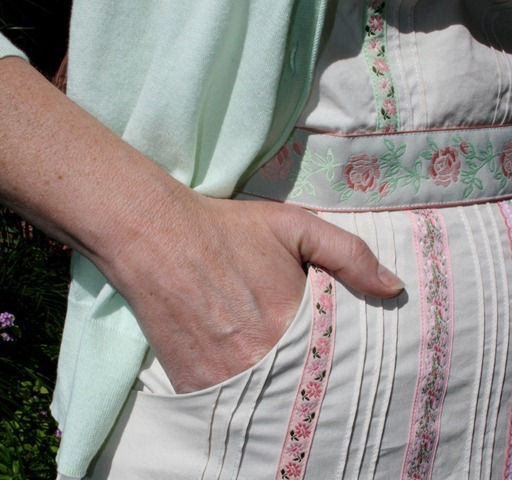 The frosting came in the form of June Cleaver inspired pearls ($4 Goodwill) embellished with an enamel pin I found at a flea market for $2.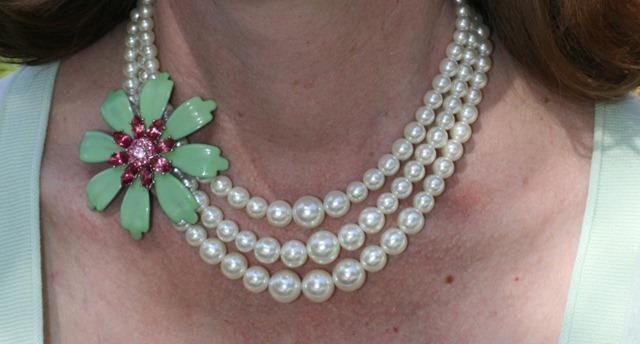 I draw the limit on thrift store shoes (unless it is clearly evident that they have never been worn). These floral Unisa slides came from T J Maxx on clearance several years ago.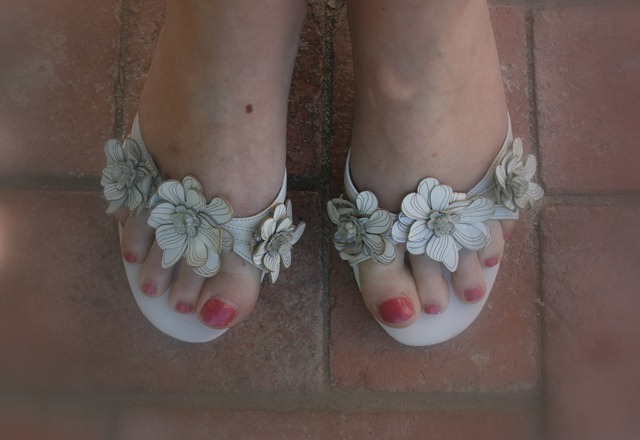 SOMEONE said the look was more Bree Van De Kamp than Louis Vuitton. Ok. I'll take that.
What are you wearing on Easter?
Laura