For my grandmother's 90th birthday her daughter, my Aunt Kathy, sent her an amazing gift. Kathleen Ingalls is a doll artist in every sense of the word.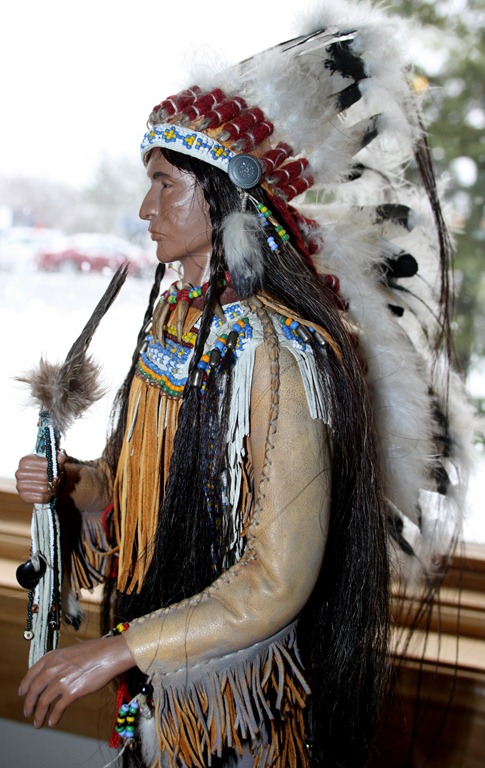 She begins by studying photographs and spends hours on historical research before creating a handmade mold for the head and hands.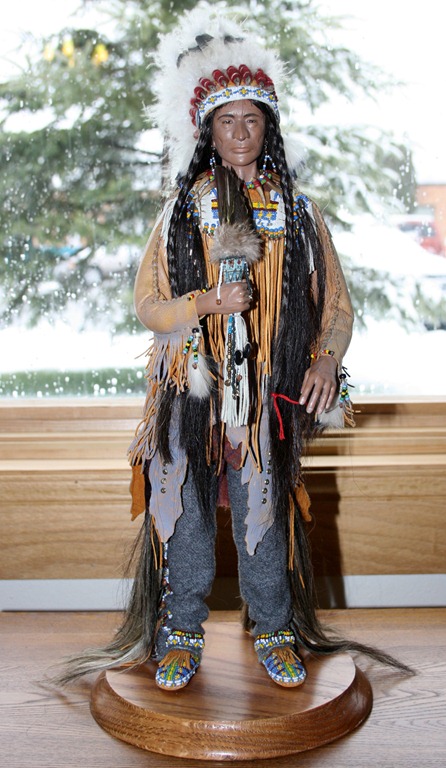 Then months of work, such as hand beading, goes into creating the costume.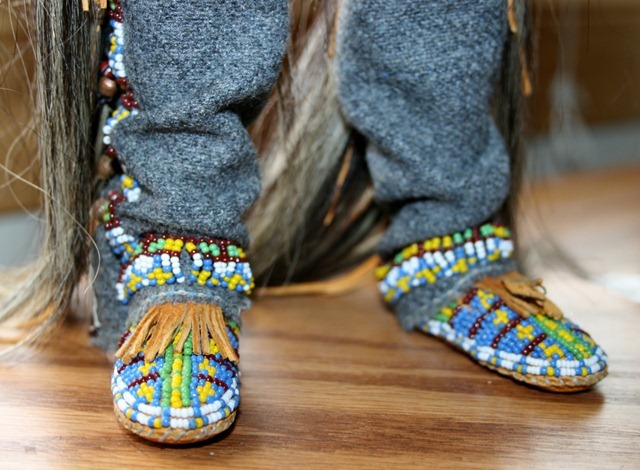 I would say that at least 98% of what goes into each of her dolls and puppets are created by hand.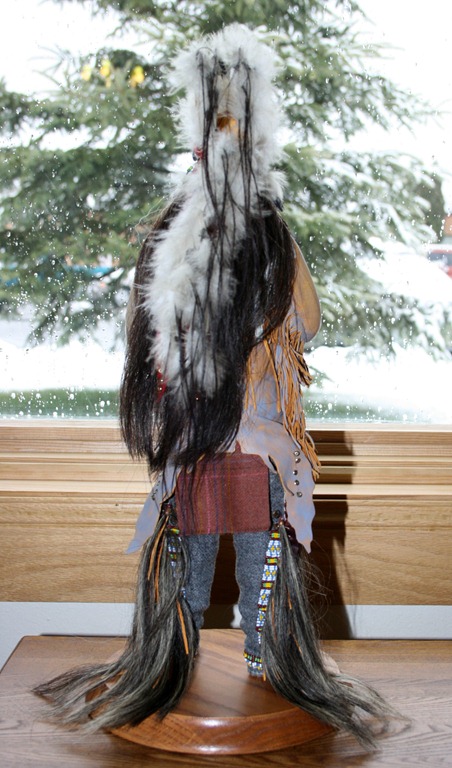 Her realistic attention to detail is unparalleled.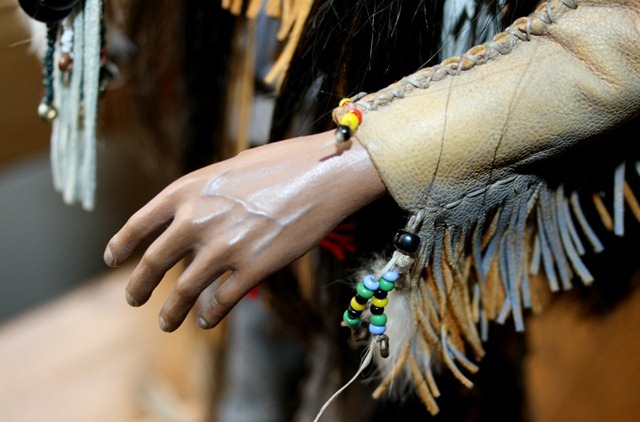 It is amazing what she transforms for authenticity~ chicken feathers, rabbit fur and many other found objects. The hair used on the pants and headdress is horse hair. Just as it probably was in the original photograph.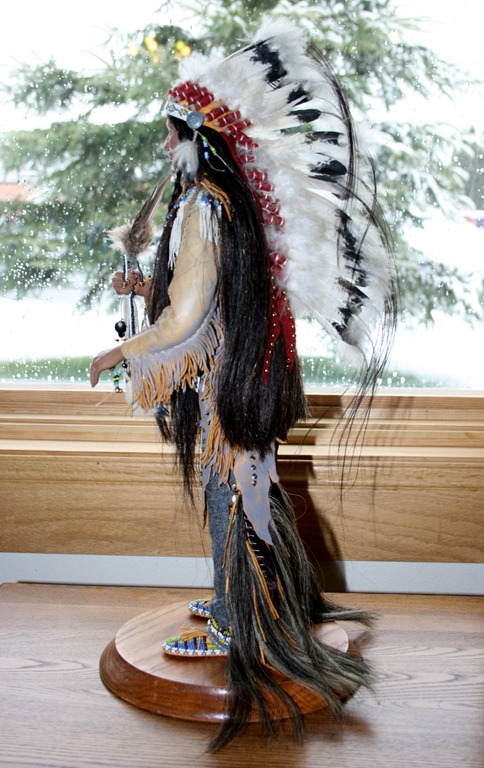 She hand painted each feather. Look at the fringe on the jacket! The leather she tanned herself.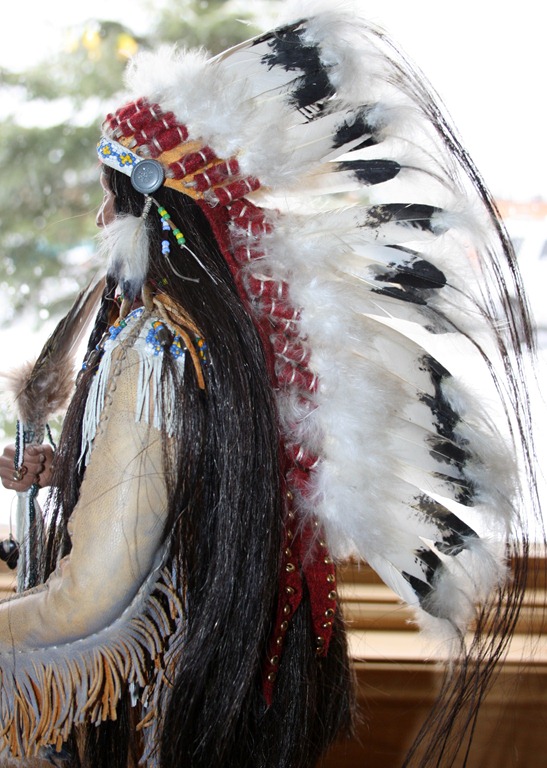 Smoke on Water was a member of the Lakota Tribe.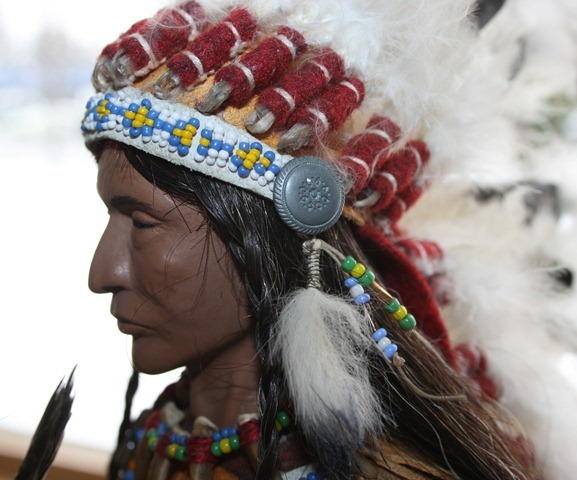 My Aunt Kathy has been featured in doll magazines and has created several custom orders.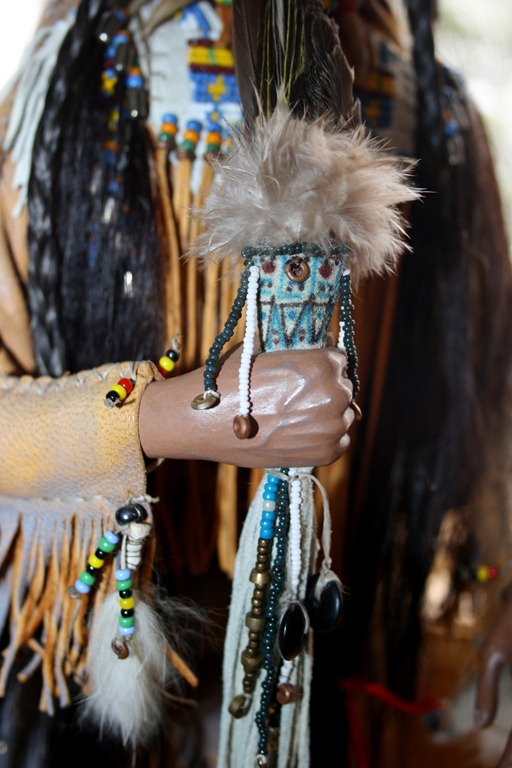 She is, in my opinion, a master artist in every sense of the word.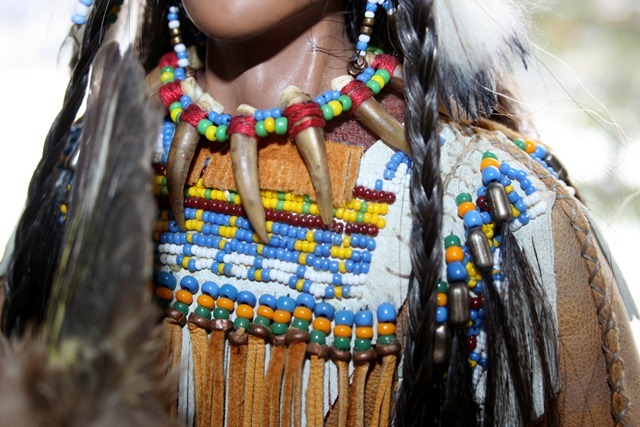 What do you excel at?
Laura