I think I've mentioned a thousand times before that the Fashionista works for Urban Outfitters, a division of Anthropologie. One of the perks of being an employee is that a few times a year they have employee appreciation which in my opinion is like close to winning the clothing lottery. Employees and eligible users (IE immediate family members) get 40% off of merchandise. This includes items already marked down.
Yes, you can hate me.
You also now know my secret. I generally ONLY purchase things that are already marked down and then get an additional 40% off. Like this blouse. I've been stalking it for a few months.
I'm thinking of paring it with a red skirt and blue and white spectator pumps or white Bermuda shorts and silver sandals.
 
I had noticed that in addition to the Urban, Anthro, and Free People websites they also included another site that was offering an employee discount. Terrain.
Here's your notice that Anthro has come up with yet another way to torture people. Because even at 40% off I still can't afford any of it. Still, sometimes it just fun to look. (Who am I kidding? 🙂
For example this nine drawer console. I'd like to justify this to Mr. Décor by listing all the areas in which it could be used: kitchen, craft room, library….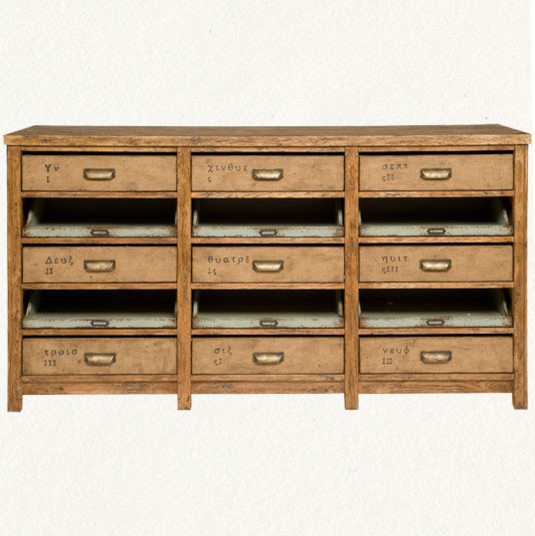 I would probably top it with this:
Then there is the distressed wood cabinet in the perfect shade of pale seafoam. The funky part of me likes that the handles are hung on the diagonal from one another.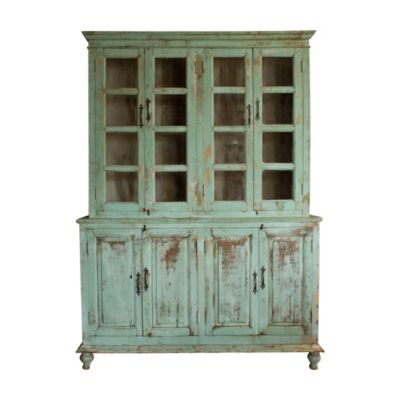 Someone in blogland needs to knock this off.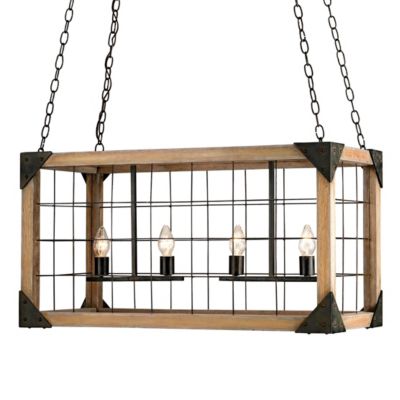 The Message in a Bottle fixture has me eyeballin' the ugly chandy over my formal dining room table.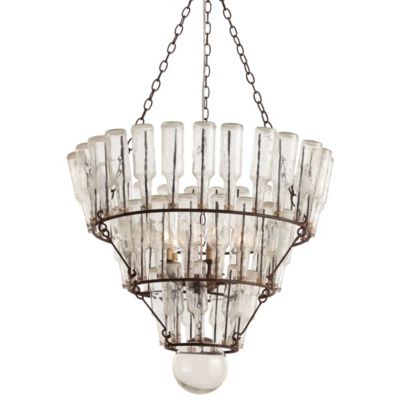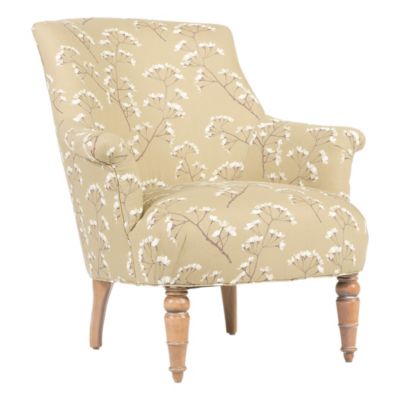 The wire utility basket could serve so many purposes. I see it in a bathroom holding two rolls of bath tissue or a few magazines.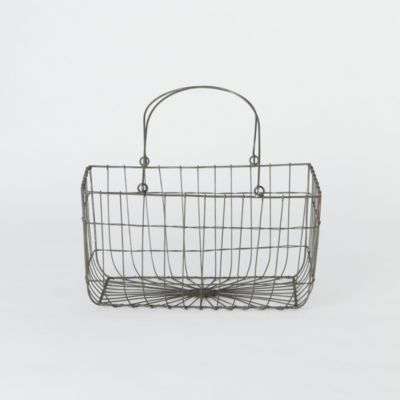 Someone help me. I don't even like to weigh myself, so why am I coveting this?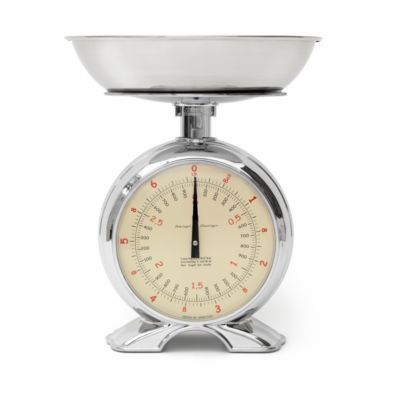 I just had to walk away from the site.
I comforted myself in thinking about an upcoming giveaway for DTA readers. Mother's Day is swiftly approaching. I've been tucking things into a box for a few weeks now. The Anthro "Up Early" apron was added to the stash. It's completely adorable.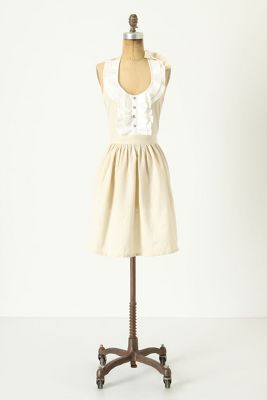 All this week I will be giving you glimpses of what's up for grabs beginning this Friday, May 4th. A winner will be selected on Monday, May 6th so that the package can arrive in time for the holiday.
Cruelty 0 Kindness 1.
Sing with me…..
[youtube https://www.youtube.com/watch?v=b0l3QWUXVho]
Bayyyybeeeeee!
Happy Monday!
Laura