I returned home safely late last night, so thankful for beautiful memories made with my grandmother. Am too tired to download pictures as I had to be up with the chickens today for a school field trip with Sweet Boy. I think this is known as "hitting the ground running".  🙂
I think all of us create lengthy "to do" lists before embarking on any sort of trip. One thing on my pre party to do list was "Do something with your 'do." As in hairdo. Or the lack of one I was sporting. It had been several months since I had visited my hairdresser. I had once again thought that I wanted to grow lustrous long locks.  But the reality is I will never have lustrous long locks. My hair is fine and thin. I also live in Arizona where the average temperature is 115 in the summer. It was time to be shorn.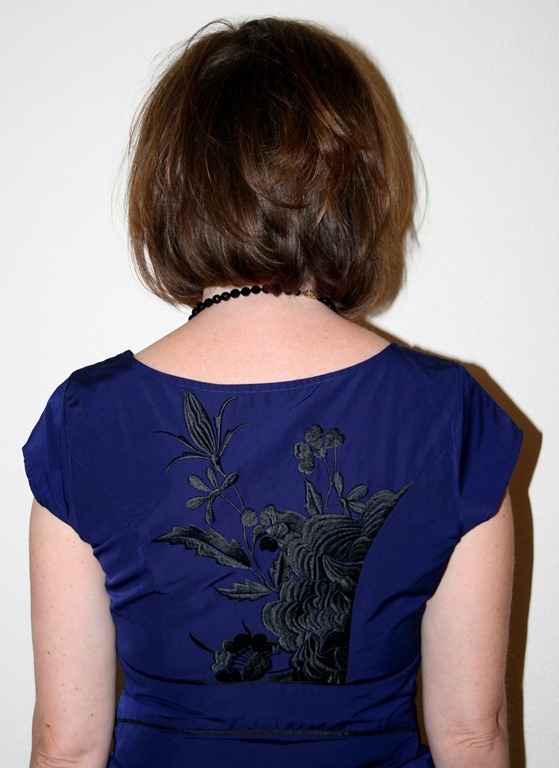 The front is a bit longer and my hairdresser cut in heavier bangs. No matter what I do, I always have fly aways since my hair is so fine. It used to bother me. Then my friend lost her hair to cancer and I decided then and there that I would no longer have bad hair days. 🙂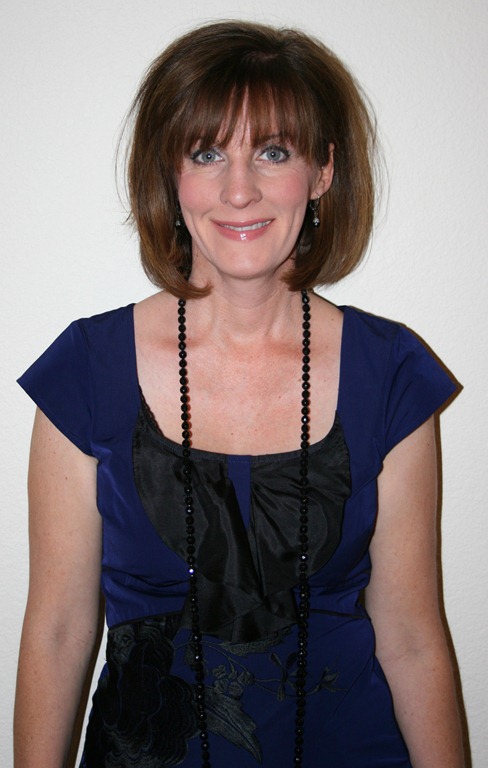 Since you might ask, the dress was purchased eons ago at Anthro on clearance. Back when they were in their prime of carrying lovely vintage inspired frocks. It is by Floreat and I have seen it on Ebay on occasion.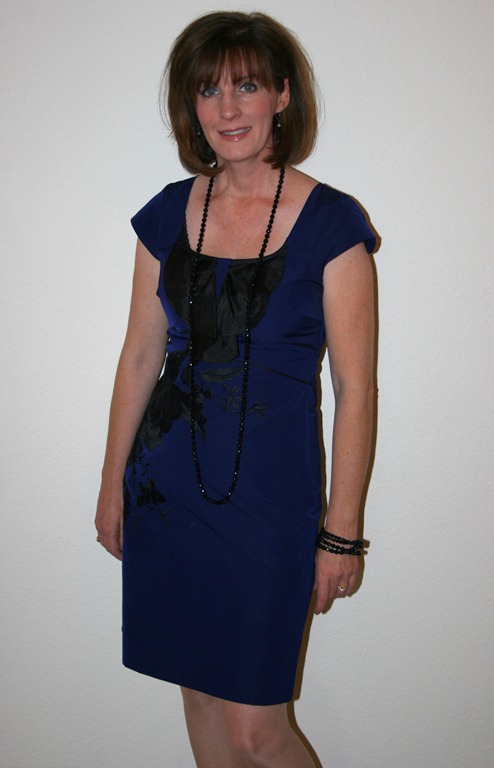 I call my necklace the jet "Dowager Countess". This lovely costume gem was my mother Nadine's. It sparkles like black diamonds in person. I occasionally wear it wrapped around my neck two or three times too.
Do you know who the Dowager Countess is? She's one of my favorite characters on Downton Abbey. Played by the wonderful Dame Maggie Smith. "Put that in your pipe and smoke it!" Heh, heh.
Last week I ran this image on the Metis Linens blog and said that I loved her Cuban heeled stockings.
Be bop en cave ~ Saint-Germain-des-Prés, by Robert Doisneau,Paris 1951
A few of you asked "What are Cuban heeled stockings?"
They are hosiery which feature a back seam with reinforced toe and stiletto heel. I found my new pantyhose version on Ebay. The flapper inspired shoes were found at Target several years ago for $5. I should have bought two pairs as I love them that much.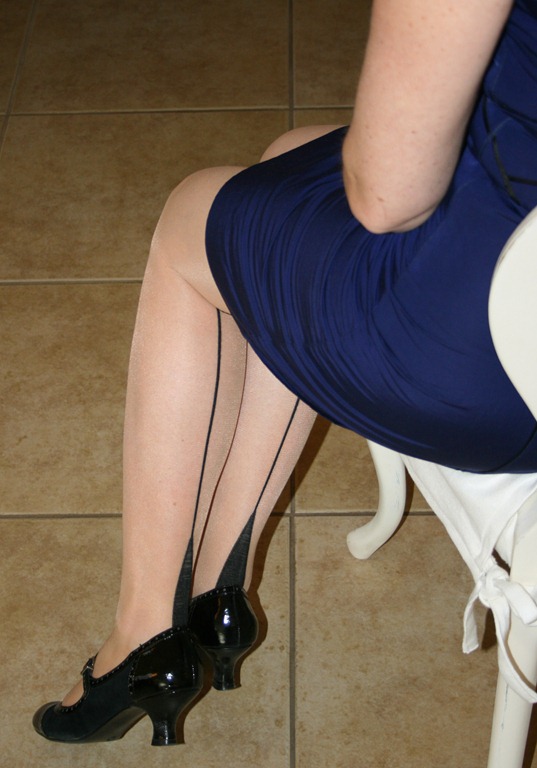 A word of caution on the hosiery…..
They make men sit up and beg.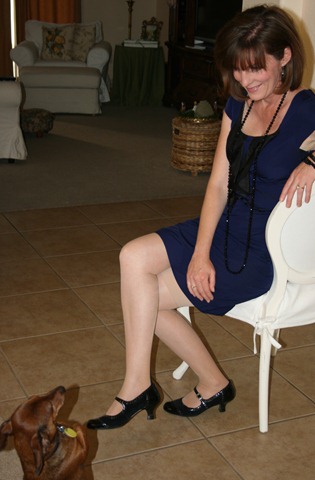 More images from the recent birthday party to come. But first I have to unpack.
Laura
Linking to: