From the bottom of our hearts, the entire family thanks you for kindness, love and support.
While I take time with my family please enjoy this post from the DTA March 2008 archives.
Thatching is a process of covering a roof with dried vegetation such as heather and straw. It is perhaps the oldest form of roofing material.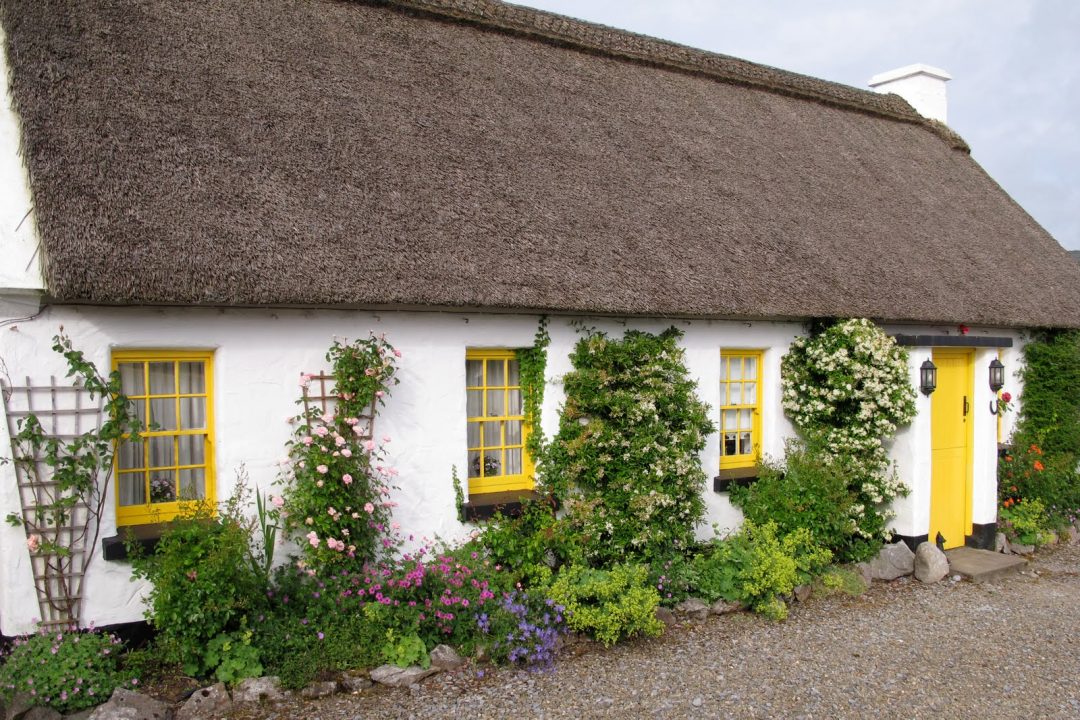 Thatching in Ireland has gone on for over 9,000 years. Originally it was used by those with less financial means. Thatching today is quite expensive due to its labor intensity and that the skilled craftsmanship required is now dwindling.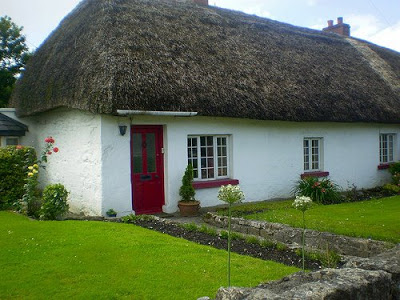 The thatch is fastened together in bundles about two feet wide. The bundles are then laid on the roof with the butt end facing out. After they are secured to the roof beams they are then pegged in place with wooden rods. The thatcher adds the layers on top of each other. The top layer is placed on the ridge line (top point) of the roof.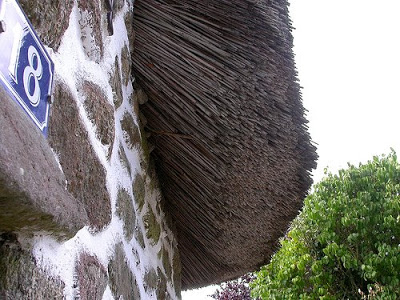 A thatched roof is waterproof, provides good acoustic insulation, is cool in the summer, warm in winter, and is great at covering irregular roof structures. The roof can last 45-50 years if done by an expert thatcher.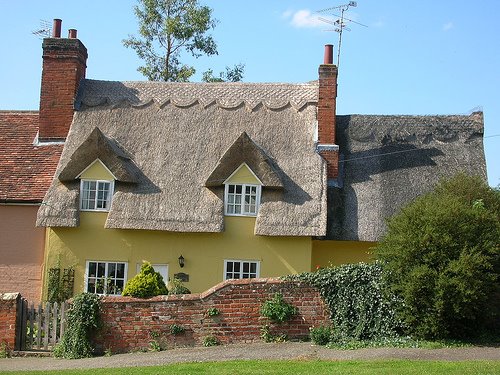 Thatching can also be considered as a "green" alternative as it uses natural materials which can be renewed regularly and the old thatch can be recycled into excellent fertilizer.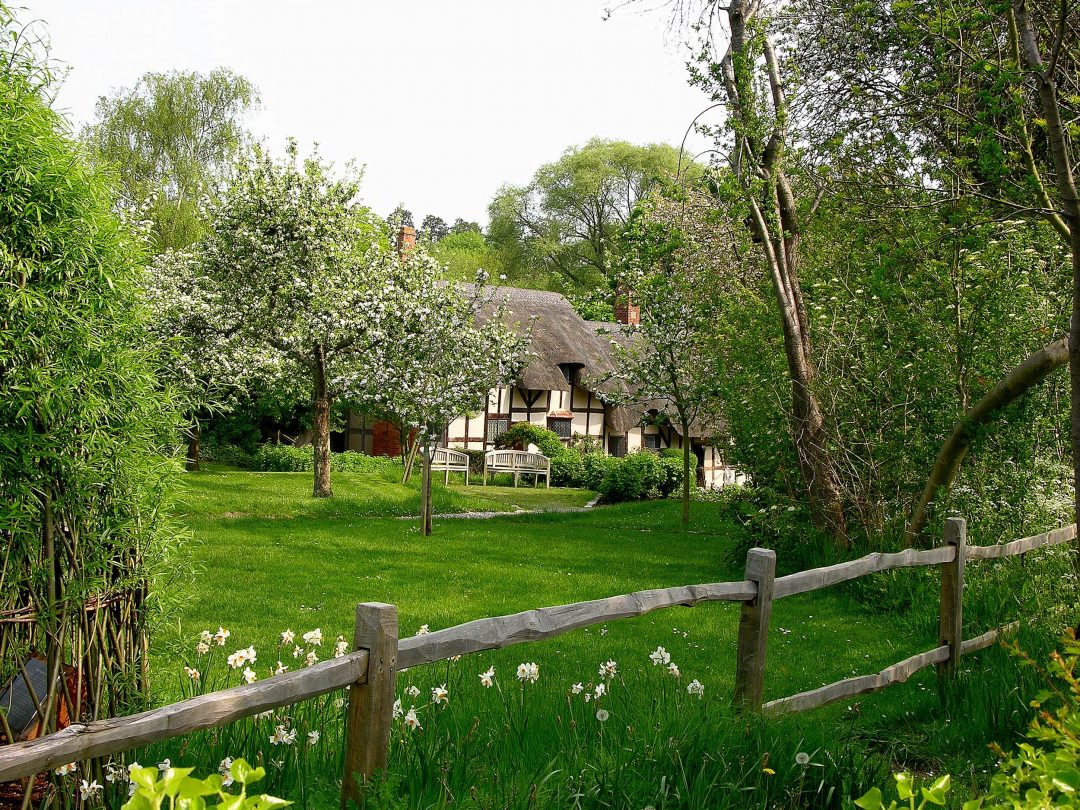 The biggest disadvantage is flammability. While thatched roofs do not catch fire any more frequently than roofs covered with 'hard' materials, thatch fires are difficult to extinguish once they take hold.
Many of the thatched roofs have intricate designs. Here is a close up of a ridge line that features a thatched dog in addition to a scalloped design. If the legs on the dog were a wee bit shorter, I might think it was Rudi, our dachshund. Screening is used to keep birds from gathering the thatch for nesting material.
Thatched roofs are most prevalent in the United Kingdom, but can also be found in Africa, Hawaii and Japan.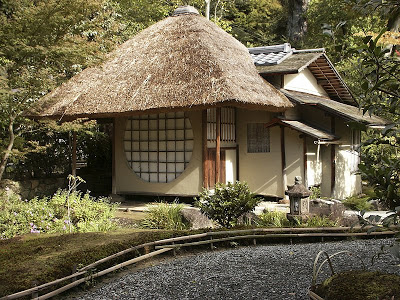 The most famous thatched roof cottage is the Anne Hathaway cottage in the village of Shottery, in Warkwickshire, England. This is not the Anne Hathaway of "Princess Diaries" fame, but Shakespeare's wife.
It is a 12 room cottage done in a Tudor style of architecture with visible timber framing. The cottage is also well known for its beautiful gardens.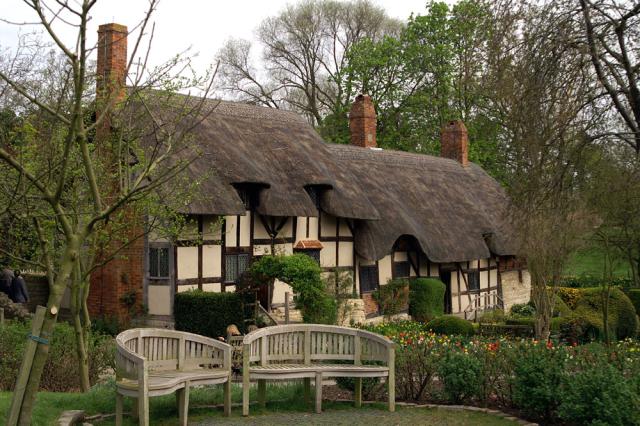 The largest thatched roof in the world can be found on the House of the Five Senses at the Efteling theme park in the Netherlands.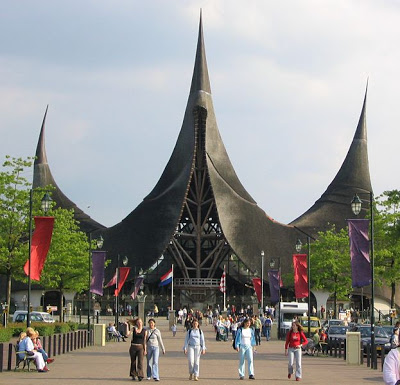 It is now quite popular to stay as a tourist in any number of thatched roofed bed and breakfast inn's. They are fairly reasonable and extremely quaint accommodations.
For my home schoolers, here is a link with instructions on how to make your own miniature cottage.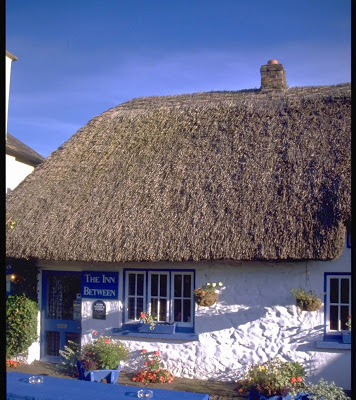 Reminder: This is the last day to enter the Kirkland's $50 gift card giveaway.
Be blessed ye dear lads and lassies,
Laura