I've been searching for new artwork/décor for my longggggg hallway.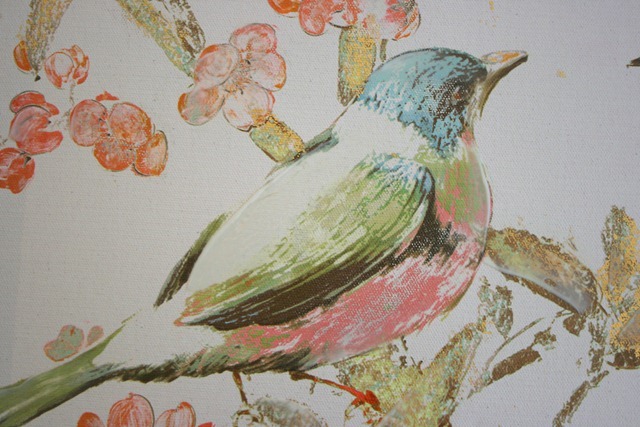 For the past seven years our hallway has featured several family members ~ antique, vintage and new. I have been saying for seven years that I was going to take the pictures into a photo shop and have all the images printed in sepia tones.  Guess what? I got tired of the arrangement before I ever did that.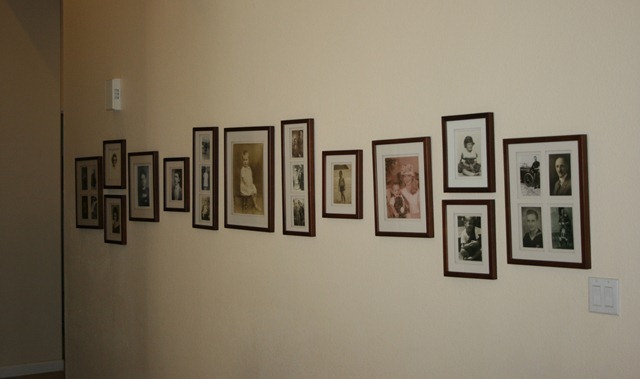 As I took the frames off of the wall I paused to look at the two year old me and Mr. Décor. Then I carefully wrapped them up for now.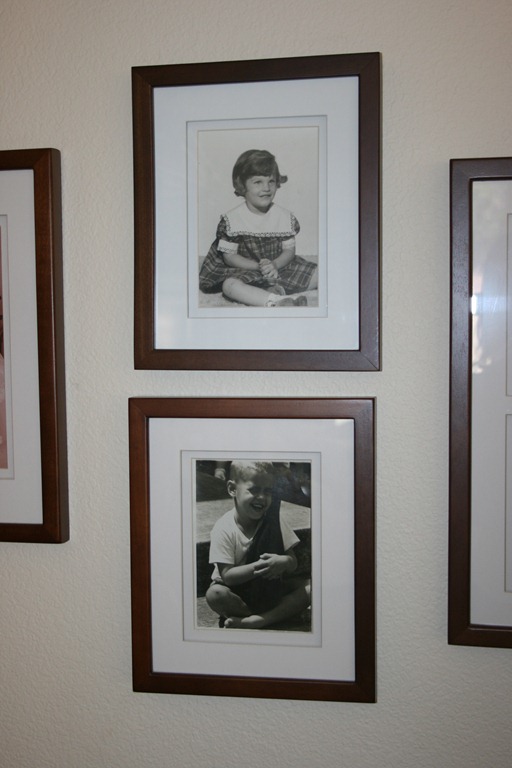 I am thinking that the frames will re~emerge in the office with a new coat of paint and pictures. Sort of like this:
After packing up the frames I filled the numerous holes with wall putty and gathered my supplies to do a bit of touch up painting.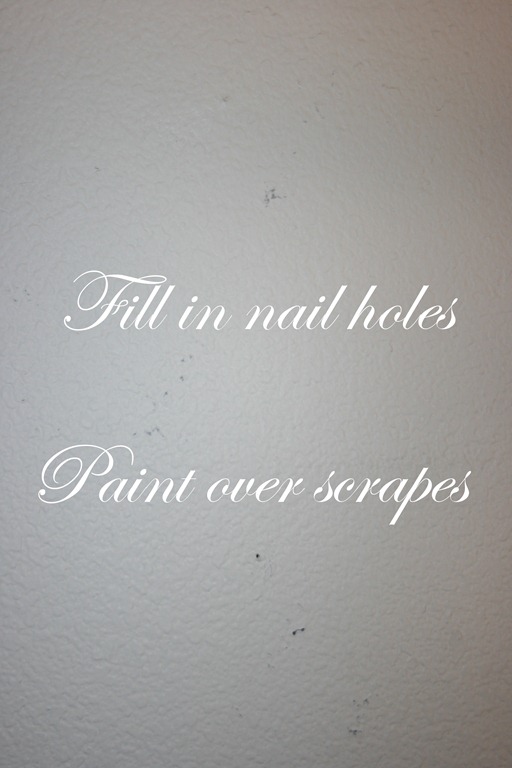 Then I whistled the "Jeopardy" theme song while I waited for the paint to dry. It took FOREVER!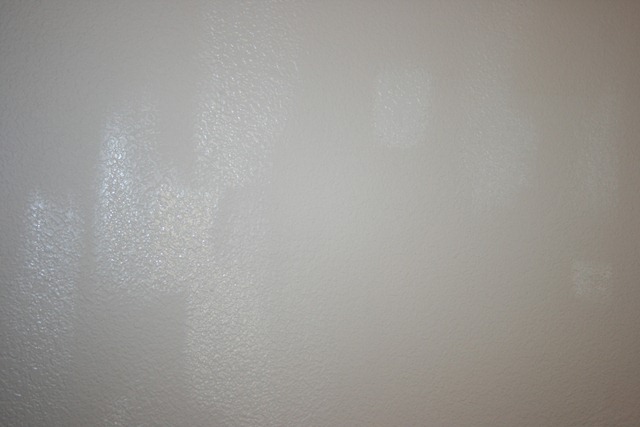 Longing for spring I had found these pretty giclee prints at Kirklands.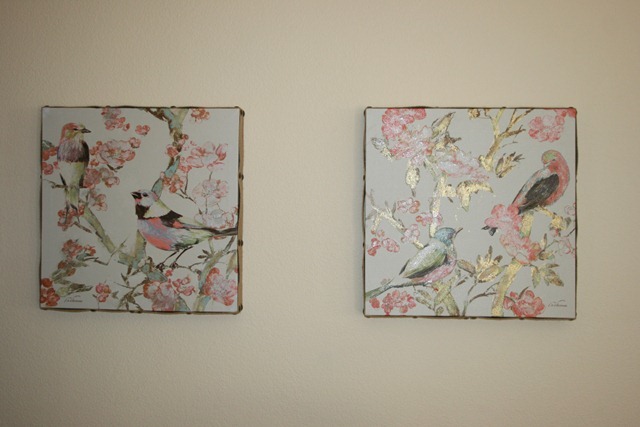 I absolutely adored the burlap and nail head trim around the canvas edge.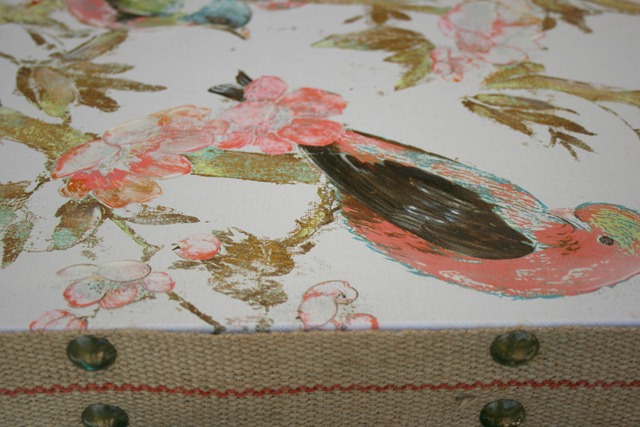 In the store the large artwork appeared as if it would work well on the wall space. But see the corner of the 7 foot tall cabinet on the left hand side of the photo below? Well, the wall continues up another 11'. So the art seemed a bit….lost and out of scale.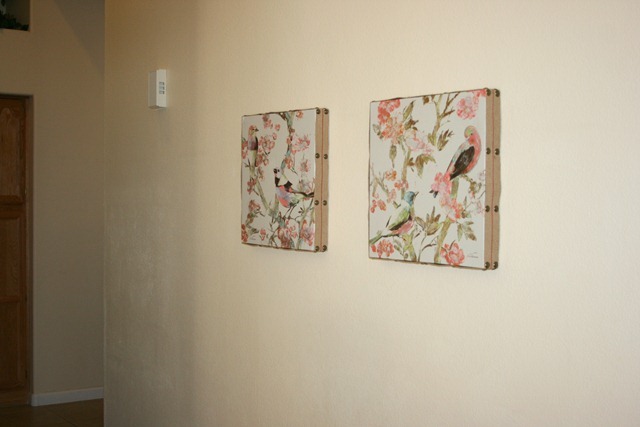 I began to think about how I could fill in the space. Hmmmm. Word art?
What about tracking down some of those 1970's home decorator birds?
I nice coat of spray paint and they could possibly work.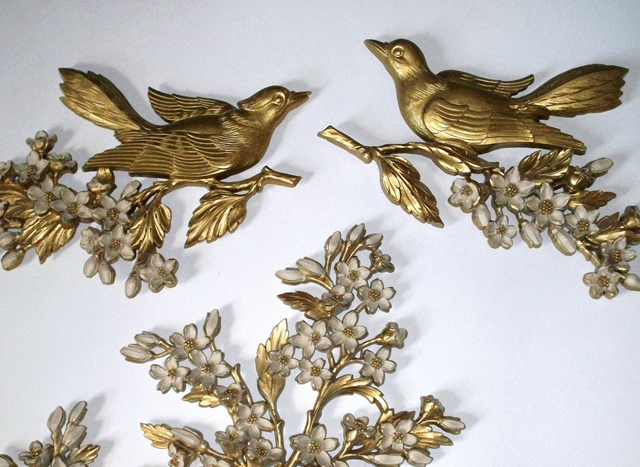 Then I stopped for a moment. I was forcing myself to try and make something work that I didn't have to.
Thinking.   Pause.   Thinking.
I now have measured the space and will be returning the art and looking for something new.
Although I might attempt to paint a piece of art myself. You can check out Pinterest to see what is inspiring me.
Did you enter my Kirklands $50 gift card giveaway? If not, go HERE.
Happy Wednesday!
Laura