Way back in August I had shared my desire to recover my six formal dining room chairs. They are part of a set from Belgium circa 1890 that we had purchased while living in Germany.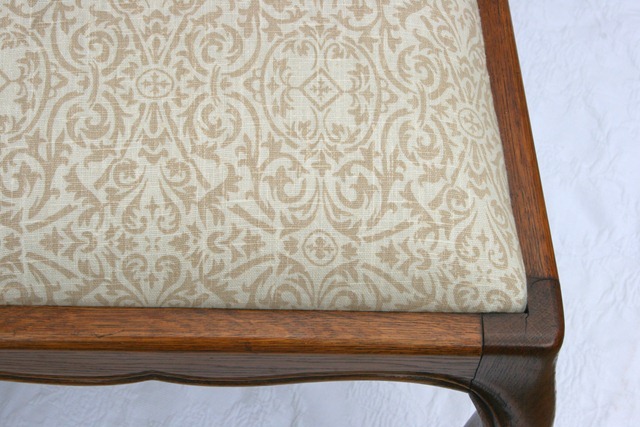 This is the "BEFORE" shot. The fabric does appear to be screaming "The 90's want their upholstery back!"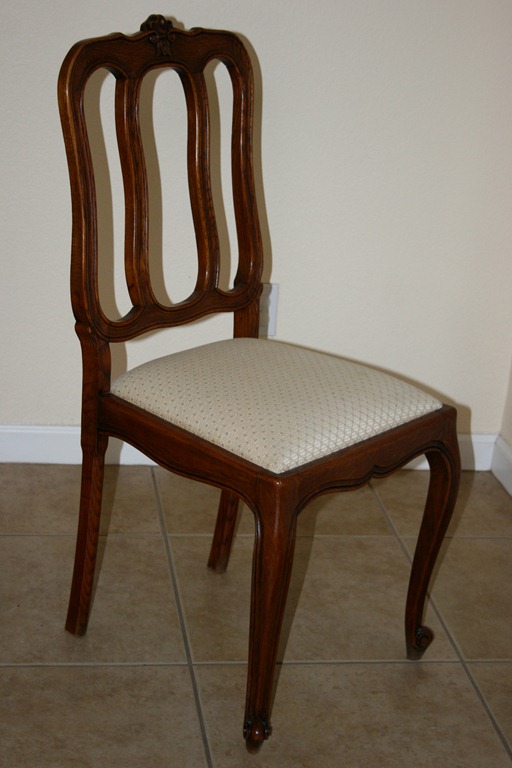 An even closer inspection reveals "Ewwwww, several stains."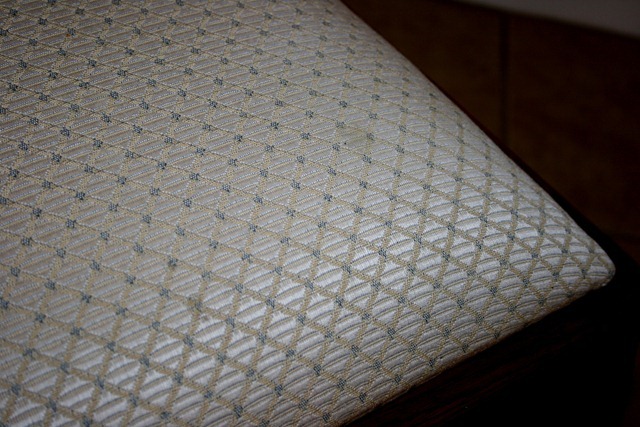 So, why did it take me so long to get the job done? One word: staples. About 200 each, per chair, had to be removed. First the black covering and then the upholstery itself. Each chair took about an hour and half to remove all the staples. Times that by six chairs.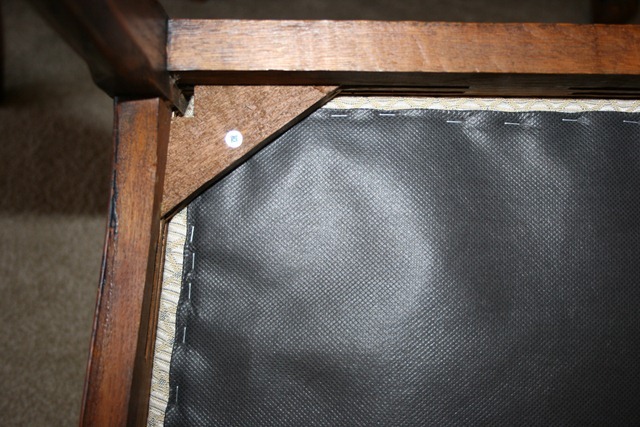 I dug through my fabric stash and found this gorgeous linen fabric I have had for about two years. (It is Maxfield SN93 in "Natura".) There was only two yards. With a pattern I wasn't sure it would be enough.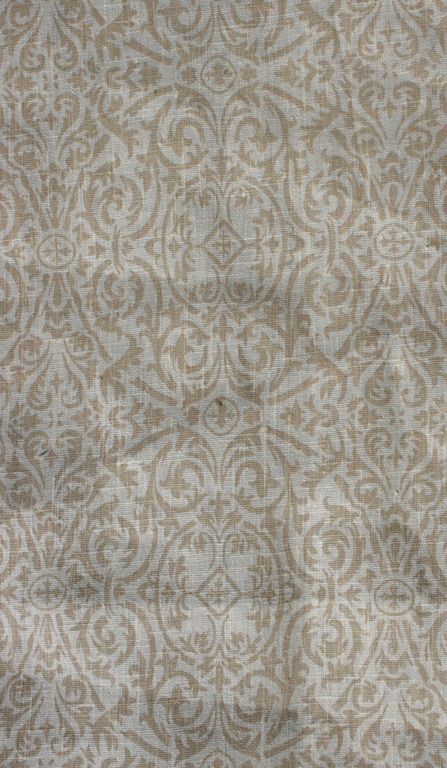 With a bit of fancy configuring I was able to center four round medallions onto each chair seat.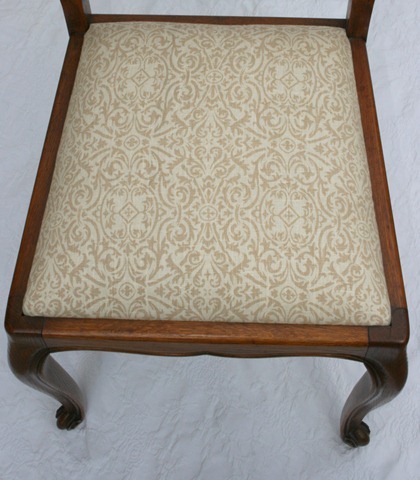 I love how the "AFTER" turned out! Just in time for Easter dinner.
If you have been thinking about reupholstering your chairs come back tomorrow as I will be sharing a step by step video tutorial.
Laura