I love every single element in this image.
The idea of using a vintage ironing board as an entry way table is completely charming to me.
It looks lovely even in an outdoor setting.
Or what about as a sideboard to hold delicious treats?
Donna of Funky Junk built a pallet desk. Do you see what I see?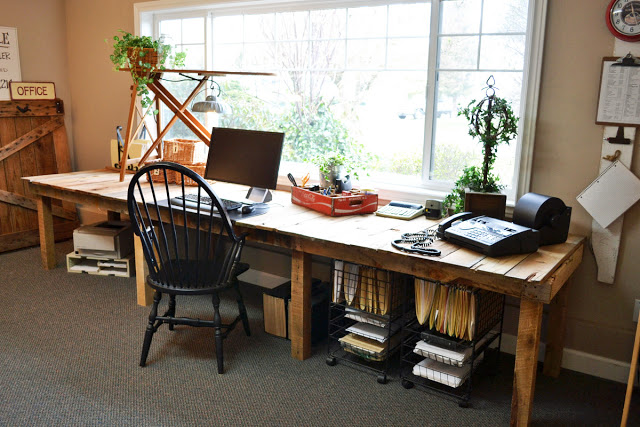 She created an overhead lamp using, what else, a vintage ironing board.
Even if you can't find a wooden ironing board a metal board can be cute too.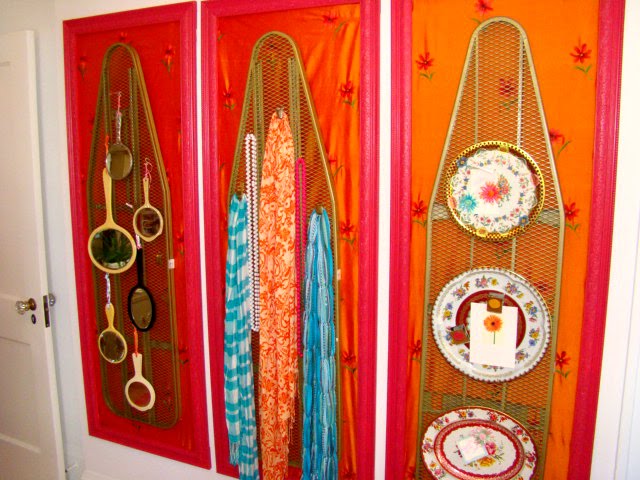 Alas I fear that my vintage ironing board may be going the way of the croquet set.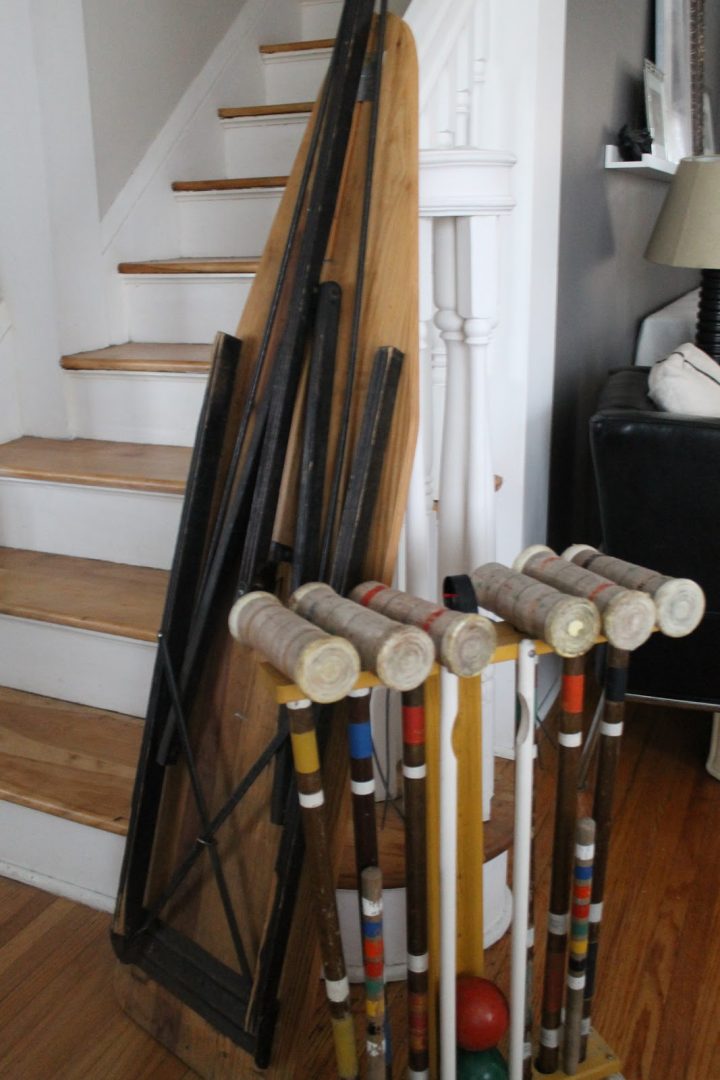 We'll have to see if Mr. Décor and I can iron it out. 🙂
Laura
Click on each image to be directed to the original site. (This will not work if you are viewing this post in a reader.)