It's no secret that I adore French furniture. My two favorite styles are from the Louis XV and Louis XVI time of reign. Recently I have been having a moment of adoration with Louis XVI commodes.
A French commode is a low cabinet or chest of drawers. The word commode literally translates to "convenient" Which is probably why American's butchered the word to describe certain indoor plumbing. 
I really love commodes with painted finishes.
Commodes were often placed between two windows with a large ornate mirror hung above the prized piece to reflect the light. The ébéniste (cabinet maker) often used ormolu (gilt-bronze) mounts (hardware).
It was also popular to create a set of commodes and place them on either side of a fireplace. Marble tops were made to match the mantle. A truly fine commode might feature parquetry which is inlaid designs made from a variety of exotic woods.
Back in December I noticed a grand giveaway sponsored by Liz of Dovecote Décor.  The prize was a commode made of solid walnut and oak with brass mounts. It featured a tortoiseshell finish. I of course entered.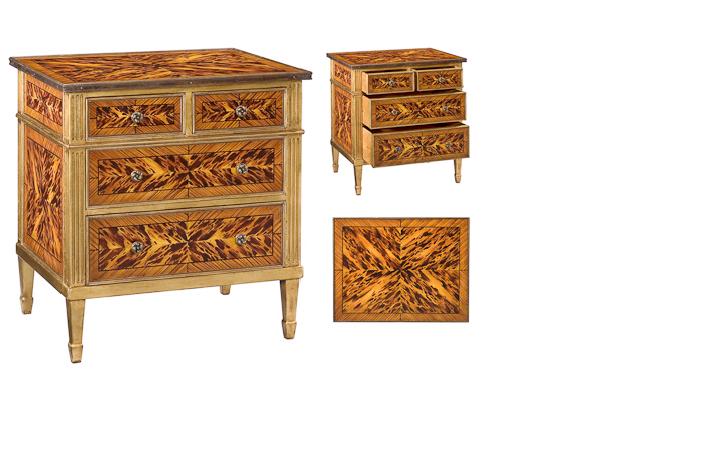 Unbelievably I won. I am still in shock. The chest was delivered late last week. The finish is even more beautiful in person.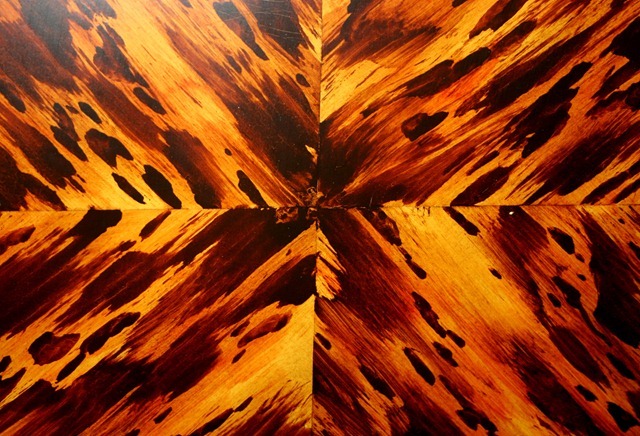 As the chest is made from solid wood it is quite heavy. Here you can see the thickness of the drawers.
Whenever you purchase casegoods (meaning a piece of furniture made from hard materials) there are certain features you should look for such as dovetail joinery. Dovetail joints are desired as they increase the strength of a piece.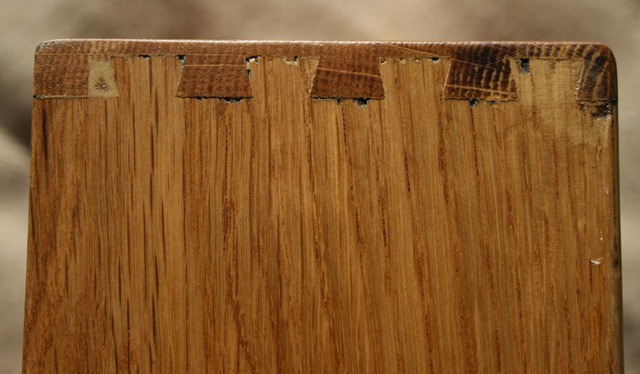 Also, if you have ever dealt with a wonky dresser drawer you will appreciate the addition of a wonderful drawer slide. The underside of each drawer on the tortoiseshell chest has a metal slide which will hold up well and insure a smooth pull each and every time a drawer is opened.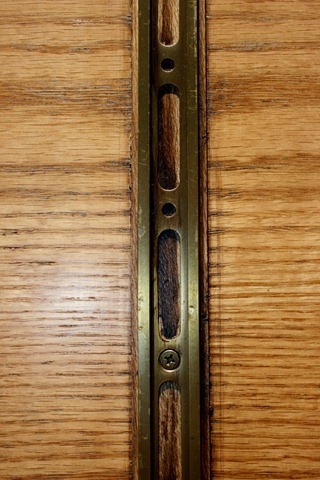 Liz truly has a beautiful eye and is the consummate professional. Her online store, Dovecote Décor, is filled with beautiful things. Indeed I could design an entire home with what she offers. Here are a few of my favorite picks and how I would use them in a space.
Iron Venetian Canopy Bed with Upholstered Headboard Queen
Juelle Salon Chair In Ecru Linen
Guilded Wood Open-Work Screen by Arteriors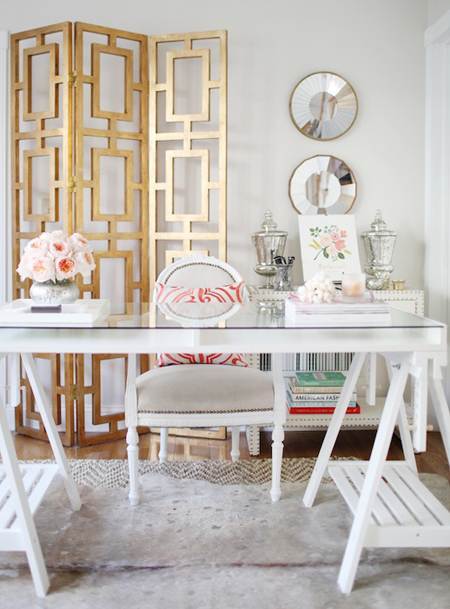 Blueberry River Drop Front Desk
Thank you Liz for gifting me with such a lovely showcase piece. Indeed I now find myself wanting to design an entire room around the tortoiseshell chest.
I am thinking how lovely it would be surround by gold and turquoise.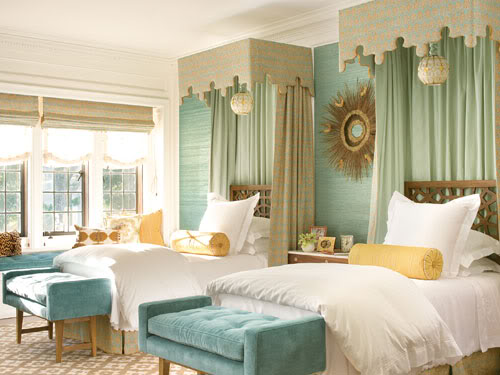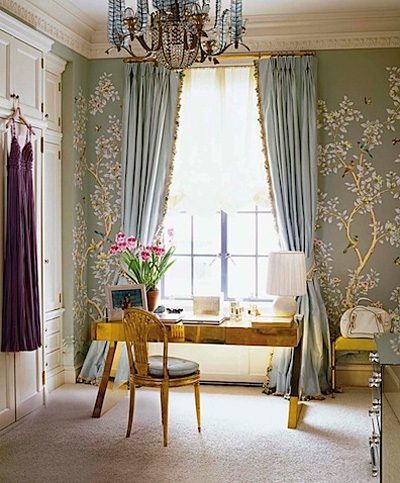 Oh I can see it! Can you?
Laura
Images from Dovecote Décor, 1st Dibs and Pinterest.
Thank you to Karena who hosted the giveaway.