I just finished a literary love story nestled within a shadowbox.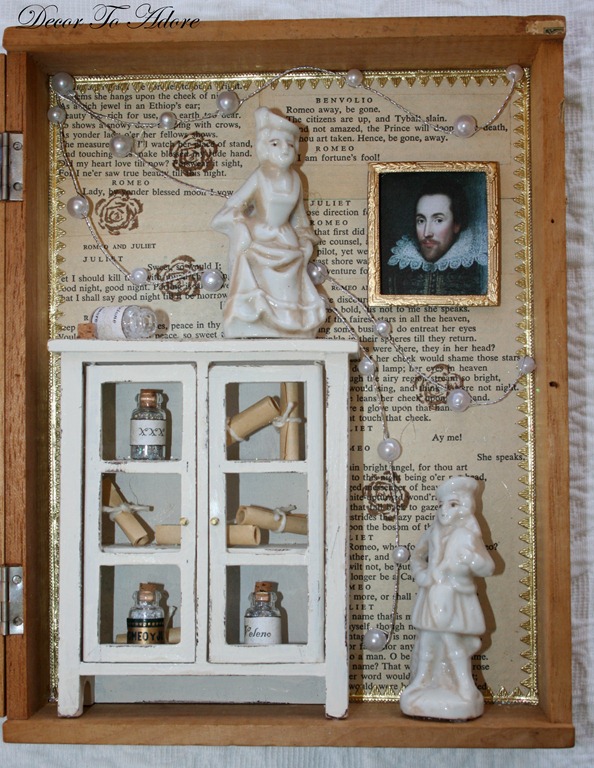 A while ago my cousin "T" sent me this cigar box that she had purchased at a Philadelphia estate sale a few years ago and asked me to "Do something with it." Inside the box was one lone cigar band.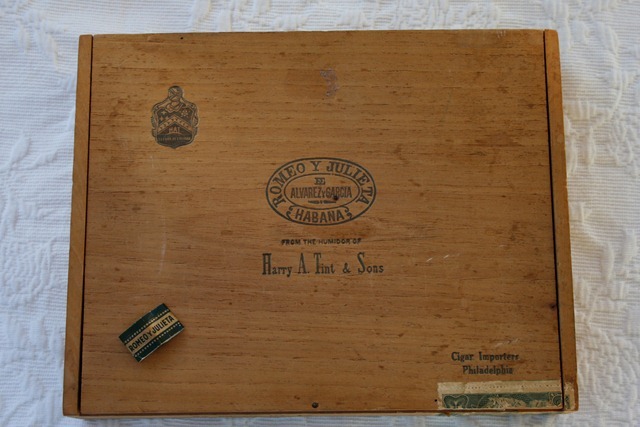 It was a really great turn of the century box. I loved this old label.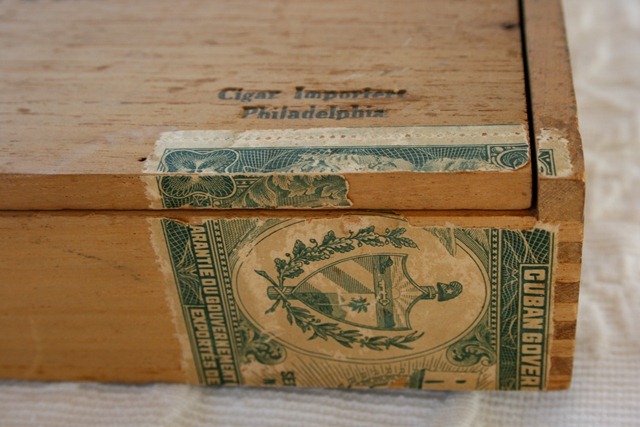 Months went by. The horrid Romeo Y Julieta box taunted me day after day. Finally I decided to create a shadowbox with a very literal theme.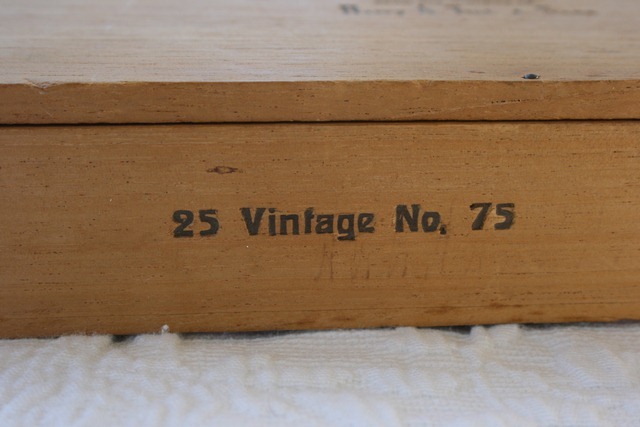 Enter the players. An fine Italian Renaissance couple I found on Ebay for 99 cents. They were the perfect size at 3" tall and marked "Made in occupied Japan".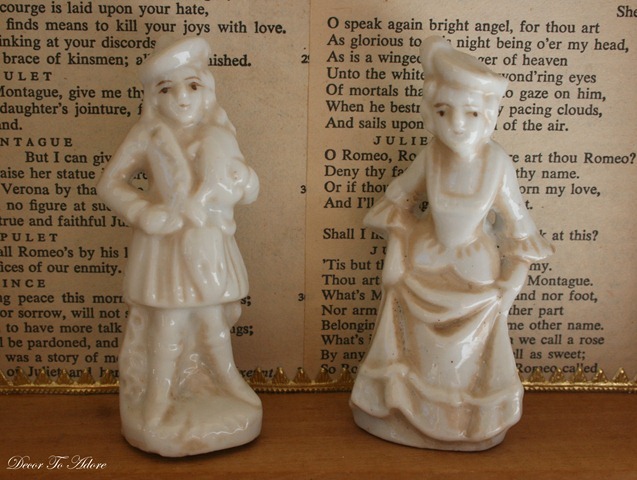 I wanted to recreate the balcony scene (Act II  Scene II).  Given that the depth of the box was a mere 1 1/2" deep I really had to put on my thinking cap. I meandered down the doll house aisle at Hobby Lobby and found this country style armoire.  The tin panels popped right out. A coat of cream colored paint and a light sanding transformed it a balcony of sorts.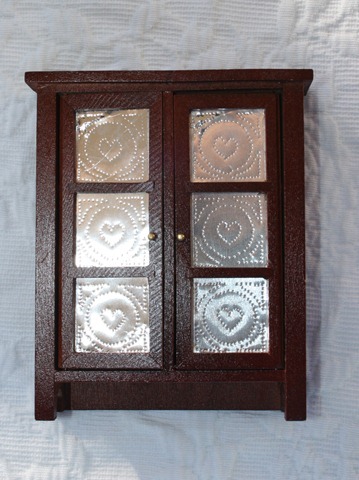 After finding an old paperback of the play in a used bookstore I selected favorite passages and mod podged them onto the bottom of the box's interior.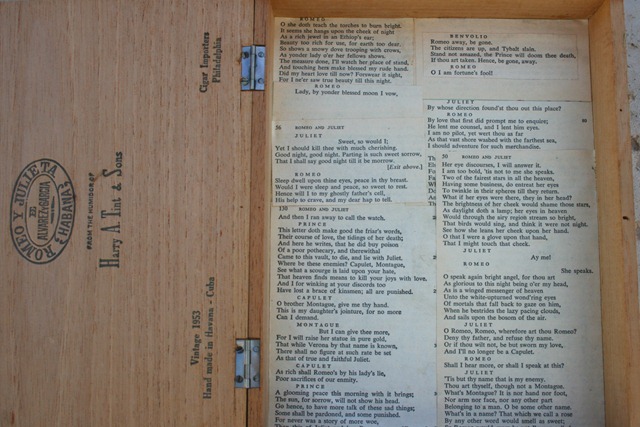 The edges were trimmed with gold foil German Dresden tiger tooth border found on Etsy.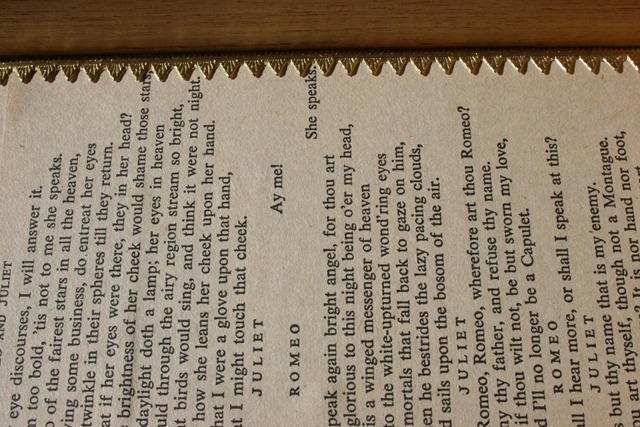 I printed the Italian words for poison "Veleno" and love potion "Pozione d'amore" as well as triple XXX ~the symbol for poison. The labels received a bit of distressed ink and were glued onto tiny glass bottles I also found in the doll house section.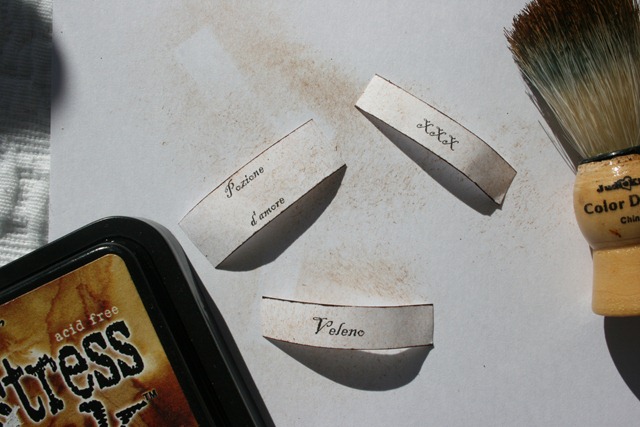 The bottles were filled with various forms of glitter and tiny scrolls were created from paper scraps and twine. One bottle now wears the old cigar band for a label.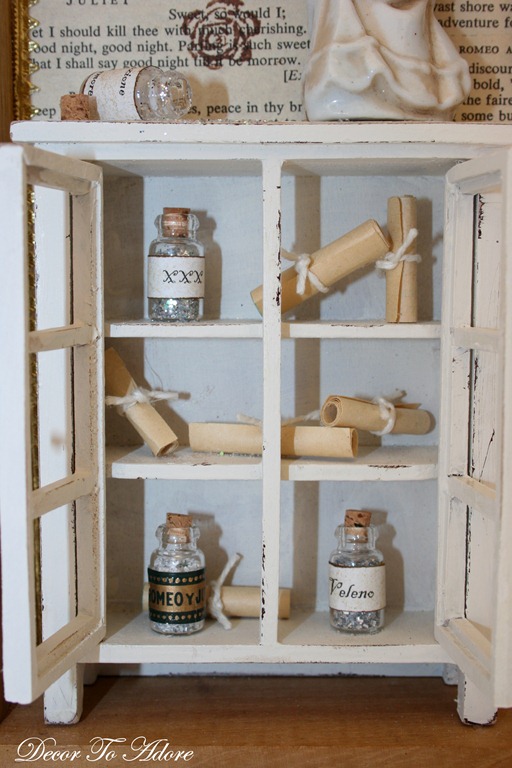 On top of the apothecary cabinet is our damsel in distress.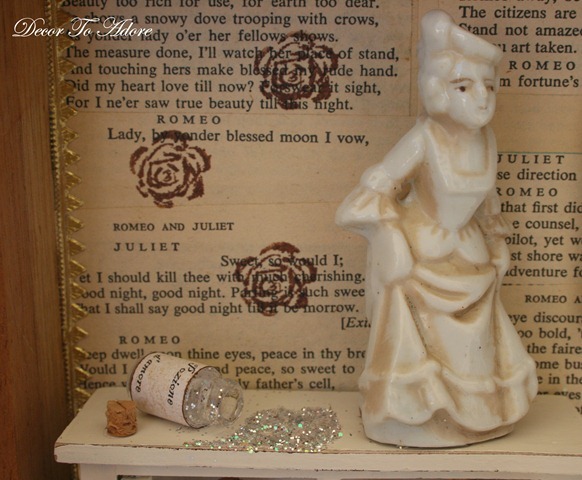 A close up of her ill fated sleeping potion.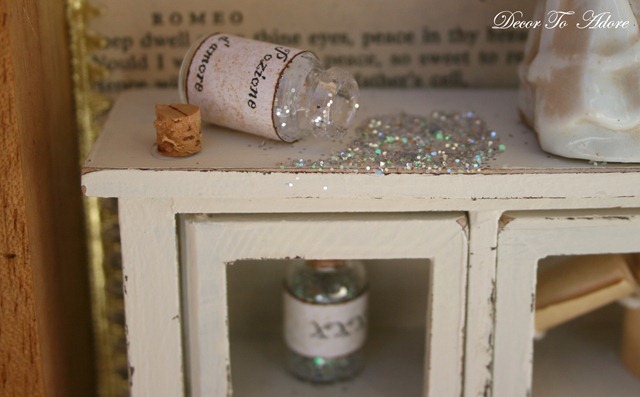 Next to her, a portrait of the great bard himself.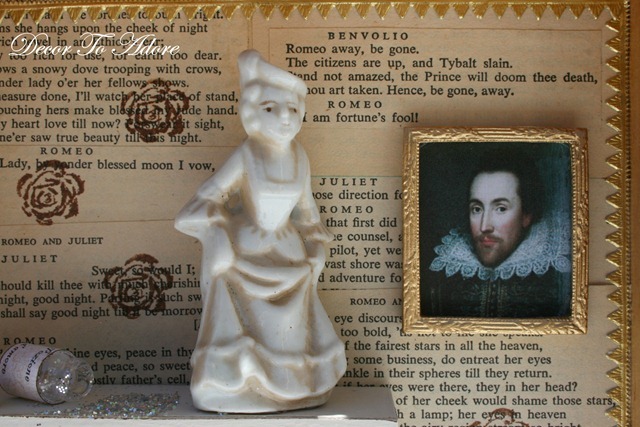 Here is the enlarged version of the Cobbe oil painting of William Shakespeare.
A scattering of stamped blooms ~ "A rose by any other name would smell as sweet" .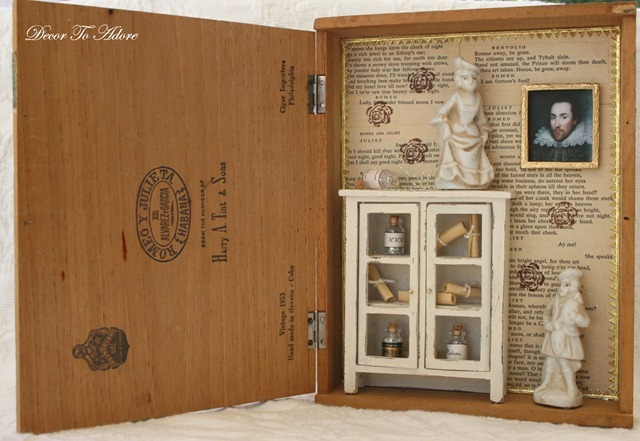 A final addition of pearl vines to further create a garden scene.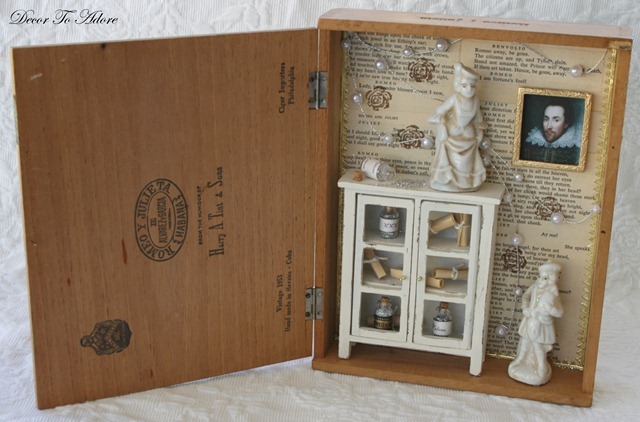 Off in the mail it goes where "T" will then decide if it will hang on a wall or sit on a table.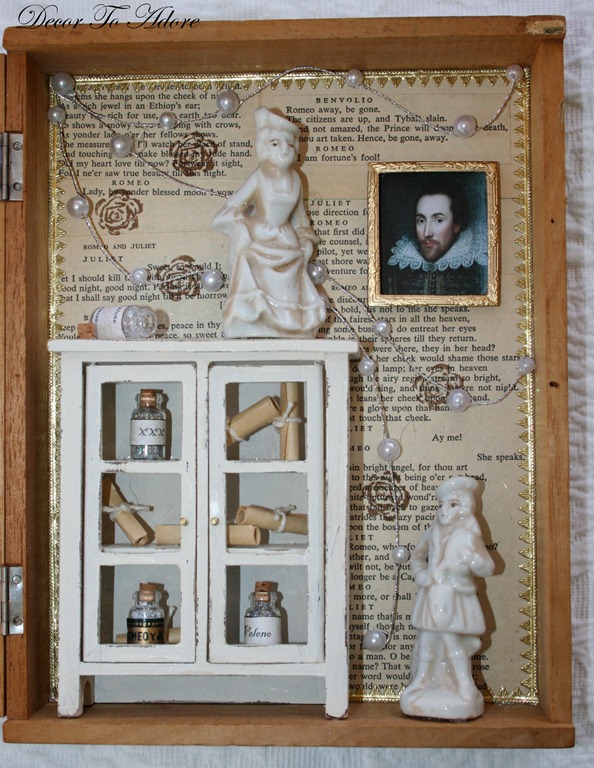 Are you creating something special for your Valentine?
Laura
Debra at Common Ground for Vintage Inspiration Friday
Sherry at The Charm of Home for Home Sweet Home Friday
Courtney at French Country Cottage for Feathered Nest Friday