Thank you so very much for all your kind comments about my new plate wall. It was funny to read that you were both intrigued and horrified that I used paper clips to hang the plates.
I had hoped to have finished my lampshade project for the office by today. Oh it is going to be so good. Here is my inspiration: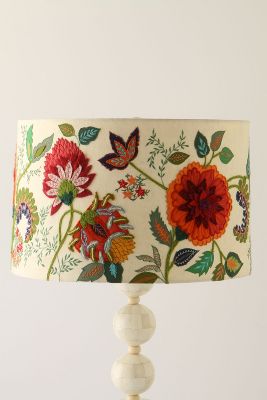 The Needlework Garden Shade is altogether even more lovely in person. It costs $128.00 just for the shade… Ouch! I just couldn't swing it. But hopefully this weekend I am going to be stitching up some felt my friends…
Now, the pillows. I've said it before and will say it a million more times…in design, repetition is a good thing.
I knew that I wanted to create a wall of plates and by having a few circular pillows thrown into the mix it creates a feeling that the overall design "feels" right and makes sense. While I could find several circular pillows they were either not the right color or too expensive. I found two pillows for $6.99 each at Ross.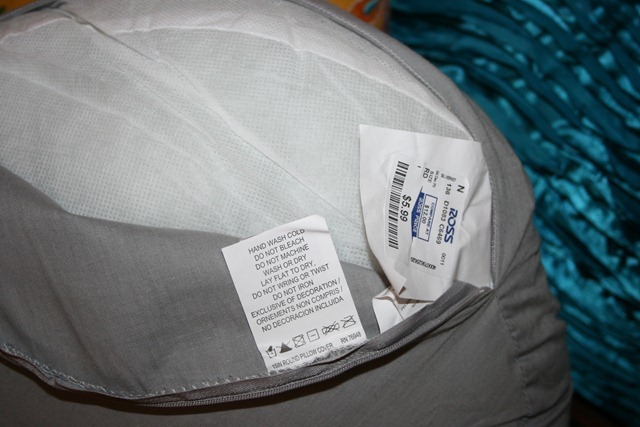 I bought them even though they were the wrong color because they were 100% cotton and therefore could be dyed.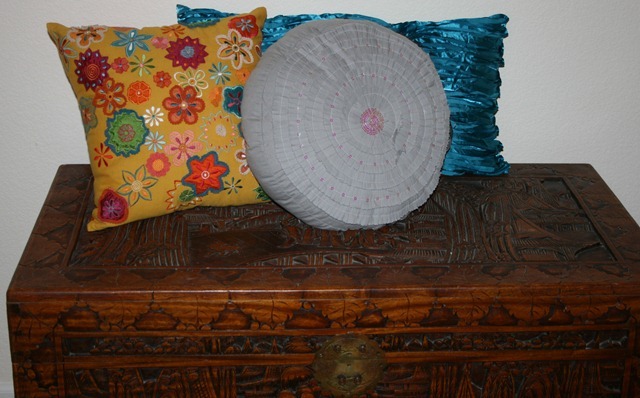 I did the stovetop method I showed you HERE using equal amount of RIT fuchsia and violet in the liquid form to achieve the magenta color that I was seeking.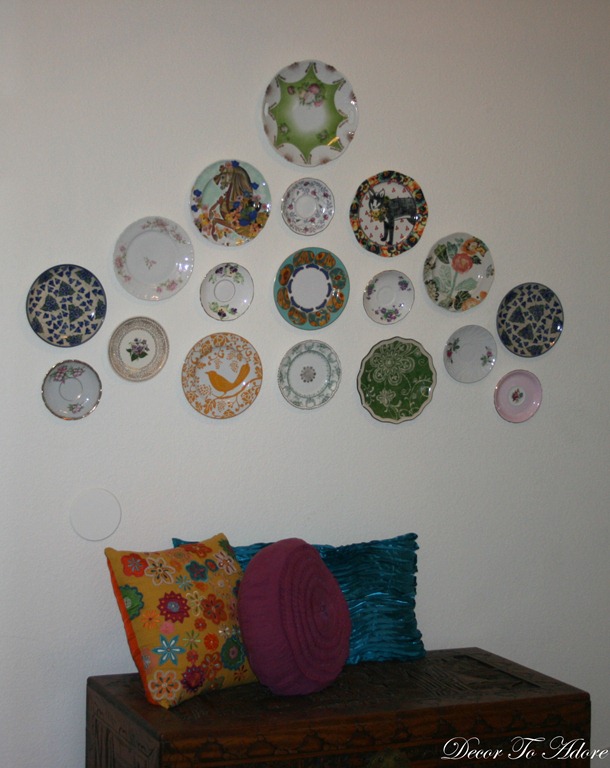 I still have one more pillow to sew from the leftover fabric I have when I used a chair slipcover and transformed it into an ottoman cover. (More to come on that too…) Oh and I have to show you my favorite pillow created by my darling daughter at Christmas.
I am also struggling to find reasonably priced frames for another project I have in mind.
Over the years my kids have created some classic artwork that I would now like to showcase.
I love the feel of these frames. Although, it might take me awhile to collect such gems.
Even Ikea's plain frames cost between $3.00 to $9.00 a piece. That is too much money for the large amount of frames I need. As I have cathedral ceilings I am thinking about a layout like this….but taller.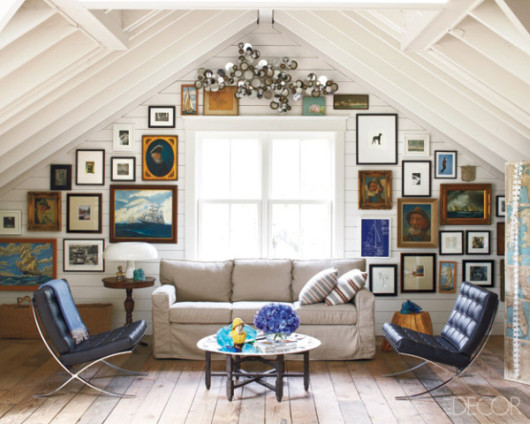 Of course there is the worry about going overboard.
If I didn't have heavily textured walls I would do something like this:
I am open to solutions. Tell me, have you been framed?
Laura