I am not one to make resolutions as I have found that they don't seem work for me. But I am definitely a dreamer. In a good way. Because dreams are filled with hope and faith… and wouldn't everyone like a bit more of that?
For instance I dream of living in a little cottage with a lovely garden and perhaps a small pond that Mr. Décor could row me around on.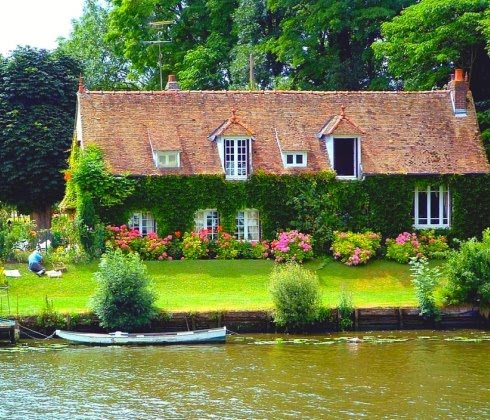 Currently I live in Arizona which at times feels more like this to me:
So do I continue to wait for my dreams to come true? Or do I give them a nudge in the direction of the life I want to be living?
Given that I have never been very patient I've decided to create a a life worth living within the four walls of my home right now. My goal this year is to live simply, but beautifully.
It will also be a year of change. Our daughter will soon be graduating from college and moving to another state to begin her career. Sniff. Of course we are already in the giddy planning stages of decorating her first real grown up apartment. Our inspiration for the décor came from the chair I created for her HERE.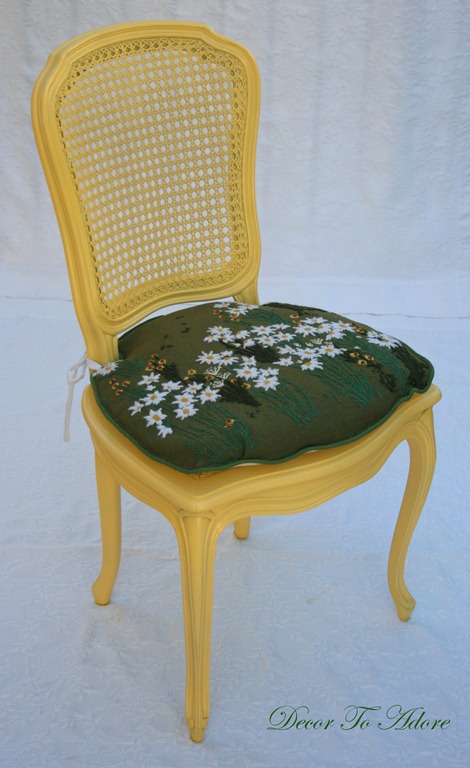 This year our Sweet Boy will continue to be encouraged in the kitchen.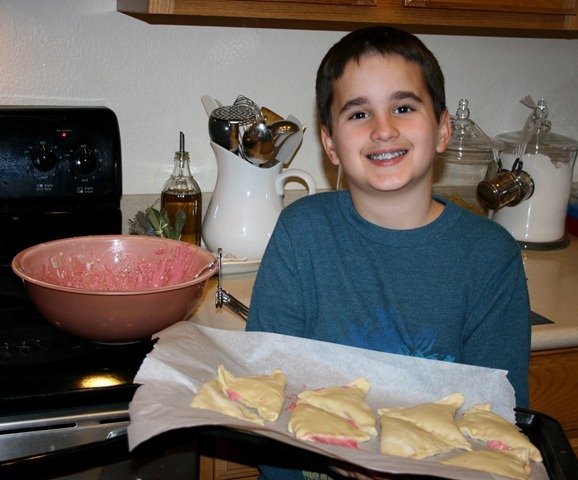 Ah the kitchen. The kitchen of my dreams… I'm on my way… I have the red transferware plates, copper kettle and yellow confit pot. But I just need a bit more je ne sais quoi.
I am hoping to hunt down a chandelier and silver champagne bucket to store my utensils in.
I'm also biding my time until I find a thrifted diamond in the rough to transform into my own DIY Trumeau mirror.
In my quest to live simply but beautifully I have begun by simplifying. I recently filled up an entire hefty bag with old paperwork from my office/household filing cabinets. It's now headed for the shredder. When our church bulletin placed a notice that the upcoming auction committee needed ribbon and silk flowers to decorate the gift baskets I took the opportunity to clean house. Even after three full bags I still have two entire drawers of supplies left. HOARDER.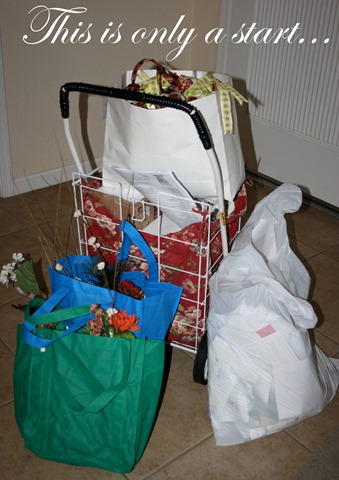 Simple but beautiful is the key for me. On Friday I am going to show you my medicine cabinet storage ideas.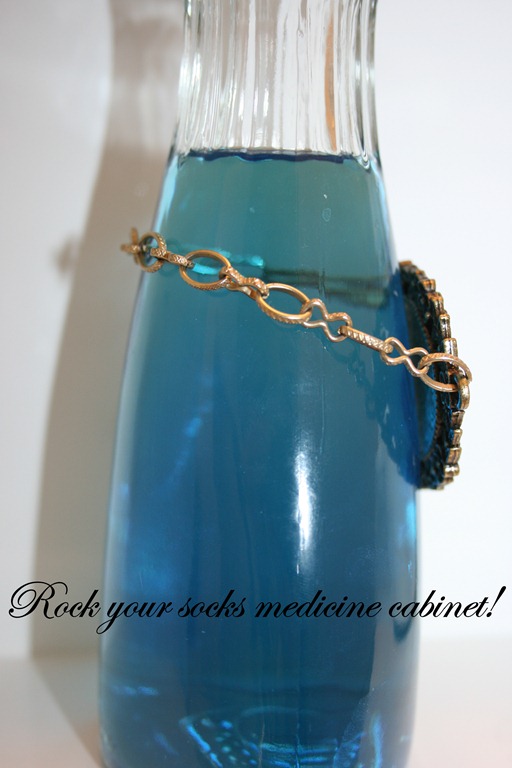 Of course I am STILL working on my office. Coming soon… a cool DIY lampshade and a wall of plates. And yes, I do plan on hanging them up via paper clips.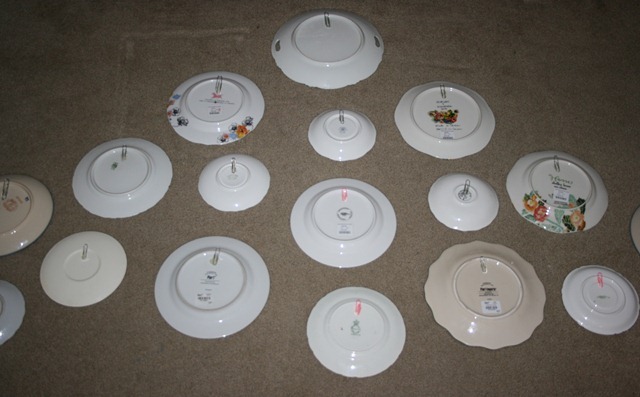 Because as Nester says, "It doesn't have to be perfect to be beautiful.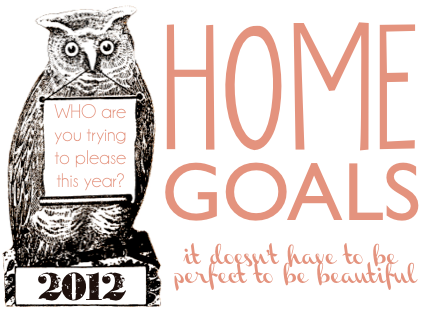 The comments have been turned off so that you can link up your own home goals here.
As always, you are welcome to visit my FB page or send me an email.
Laura