Even as a young girl I adored old movies. Old films showcased everything I loved: divine movie sets, glamorous movie stars wearing wonderful wardrobes and gorgeous gems.
Elizabeth Taylor and her chunky charm bracelets had me at first clink.
As did Grace Kelly's multi strand pearl bracelet with gold lockets featured in "Rear Window".
I thought that nothing could be more romantic than the bracelet Humphrey Bogart presented his young bride, Lauren Bacall, which featured a whistle charm. It was inscribed "If you want anything, just whistle" ~ a nod to their first movie together, "To Have and Have Not".
Talk about romance! I wrote about the Duchess of Windsor's charm bracelet HERE.
Another famous fashion icon (and one of my favorites) also had a charm bracelet.
John F. Kennedy was charmed by his wife Jacqueline's hard work. When he mentioned this to her she simply smiled and replied in Latin, "Labora non sumptus est," which translates to "labor is no cost." He then had a charm inscribed with the saying on one side and a tongue-in-cheek figure of Hercules on the other side.
A copy of the bracelet featuring six of Jackie's favorite charms is shown below.
As a young girl I wanted a gold charm bracelet so bad I could taste it. Not silver, never silver. Gold.
For my 13th birthday I was presented with what was referred to as "a beautiful silver charm bracelet".
I somehow mustered a polite "Thank you." as I examined the nickel finish of the boys I.D. bracelet.
I never wore the bracelet. I'm a bit stubborn that way.
I often spot celebrities wearing charm bracelets. Ashley Greene's Chanel bracelet features several lockets. 
Meredith Viera never takes off the one her husband Richard gave her.
Even Betty Draper was presented with a gold charm of the Roman coliseum by Don to commemorate their trip to Italy.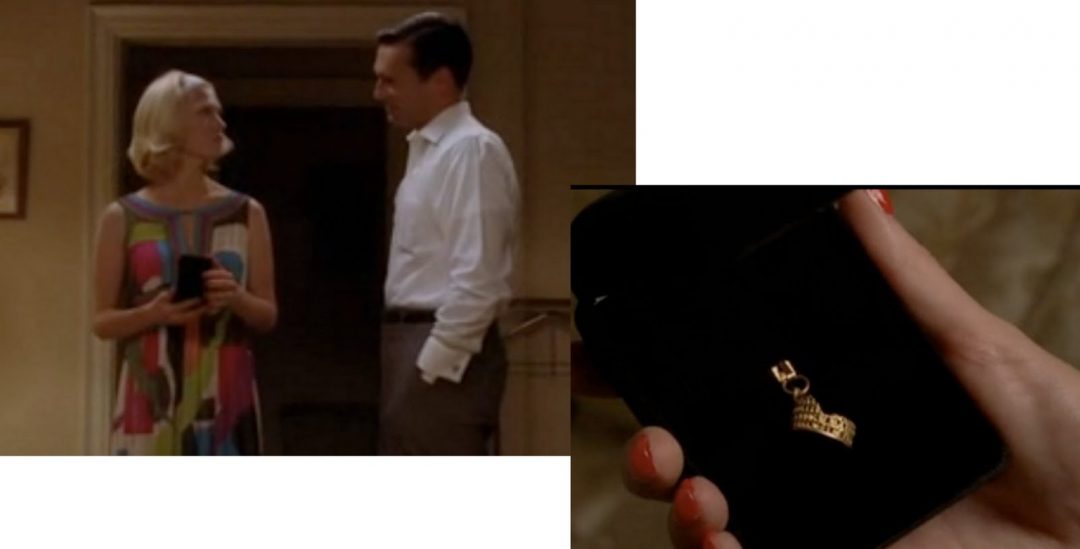 My adoration flickered once again and began to reach a fevered pitch last summer when I spotted another favorite style maven sporting a charm bracelet at a tennis match.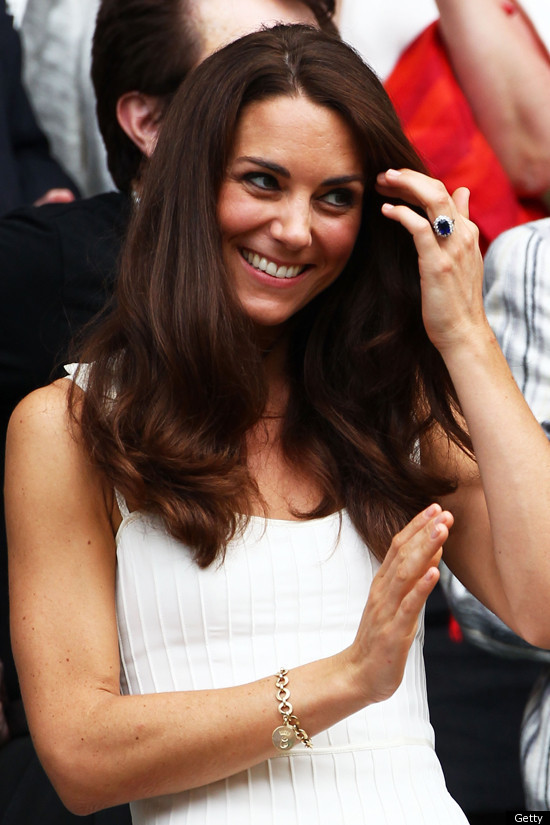 It appeared to be a flat oval chain that held a single charm.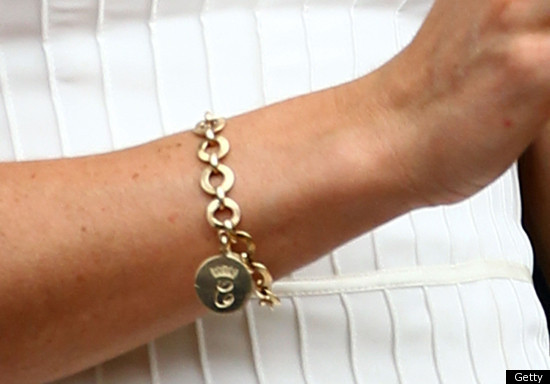 A few days later I spotted the bracelet again but this time the chain appeared to be a rolo style.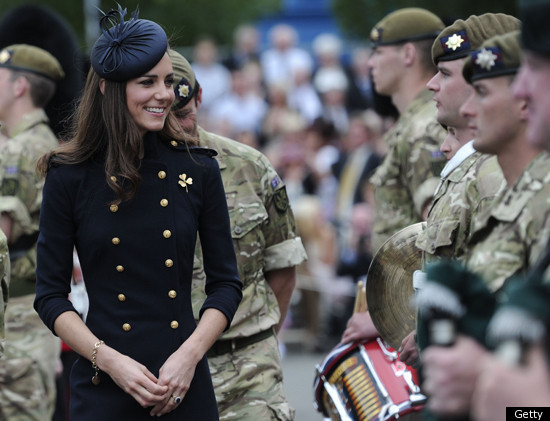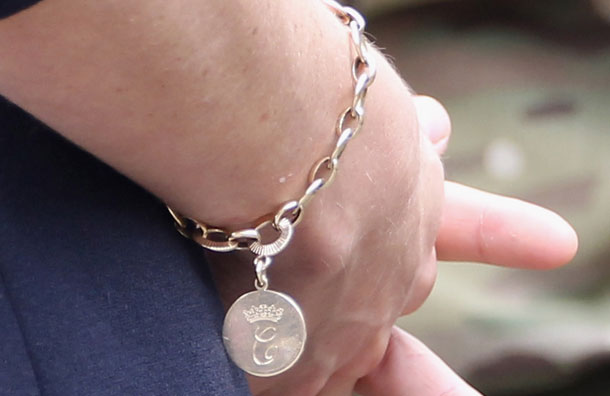 Hmmmm. Were two made? It appears so.
The bracelet was a wedding gift from the Duchess' mother in law.
It features Catherine's royal cypher~ a cursive "C" topped by a crown. The opposite side has Camilla's cypher~ a printed "C" surrounded by a circle and topped by a crown.
The tradition of Royal family members gifting charm bracelets goes back to Queen Victoria who presented her family with charms every New Year's Eve.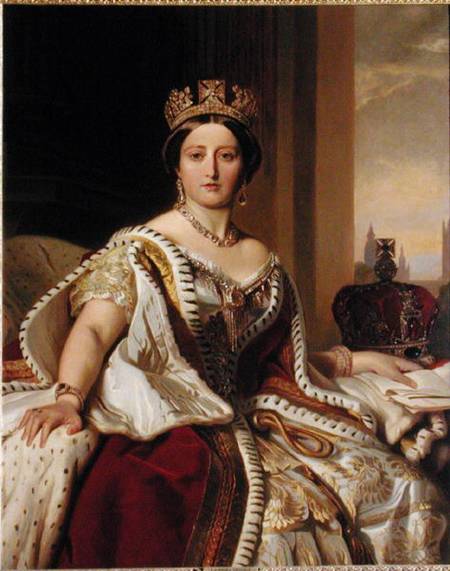 The Duchess has also been spotted wearing a Tiffany & Co. three stone sterling silver diamond by the yard bracelet that has a single disc charm.
As well as a traditional double link bracelet with a heart padlock.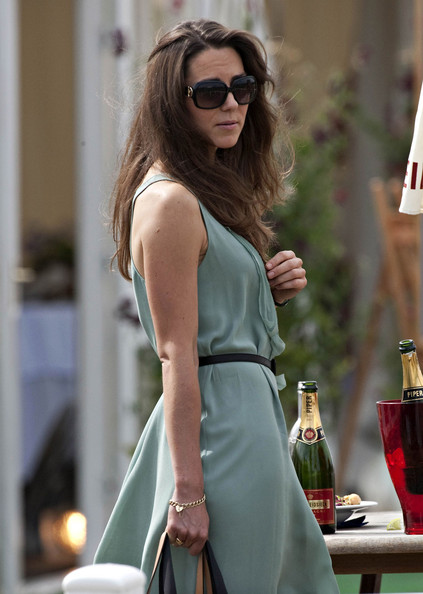 A few months ago my cousin T. went to New York City to view the Elizabeth Taylor jewelry exhibition before the gems were placed upon the auction block.  We burned up the phone lines as she described each of her favorite pieces in great detail.
I SO wished I could have gone with her.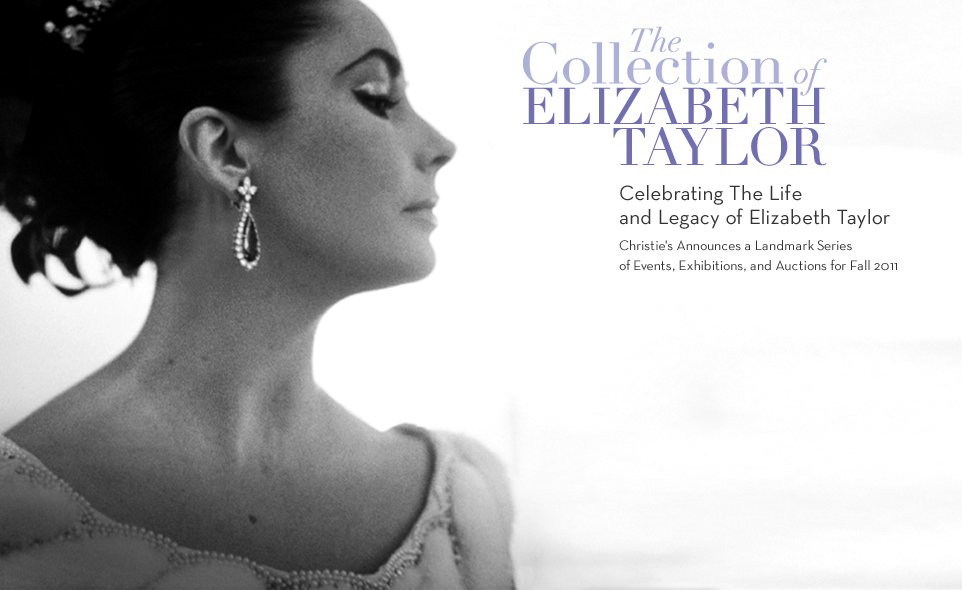 For Christmas she sent me the Christie's Catalog.
Just one more reason why I love her.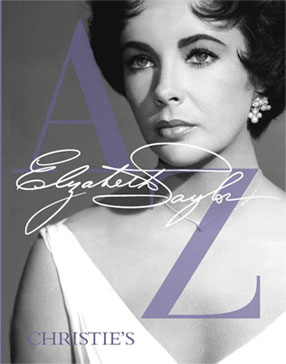 I pored over that catalog from cover to cover for hours! You can keep the Elizabeth Taylor diamond. My favorite piece Liz owned was the 18th century ivory theatre token necklace that had once belonged to design great Edith Head.
The piece was estimated to sell between $1,500 and $2,000. It must have been a man doing the estimating…. it sold on December 13th for $315,000.
But my second favorite pick? A charm bracelet of course. Of the three she had, this one was my favorite.  It sold for $326,500… a bit out of my price range. 🙂
What was your hearts desire as a young girl?
Laura