I am SO excited! I finished the lamp for my office. The total price? $17.00.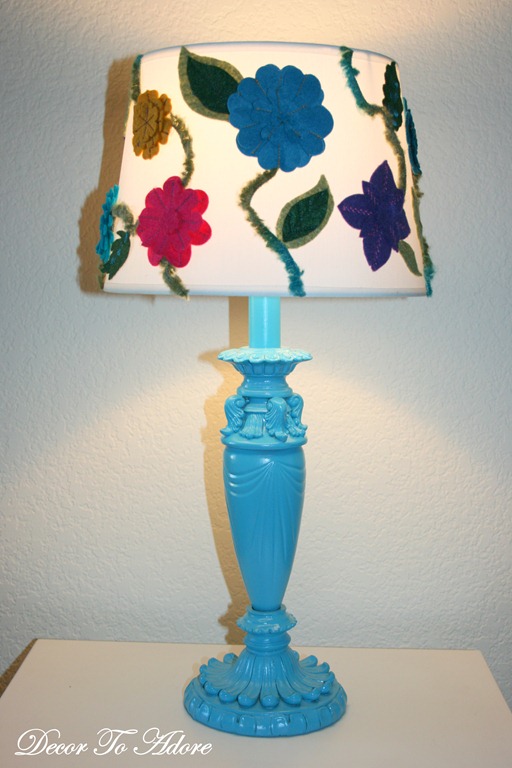 Like many others I have long admired the gorgeous lighting selections Anthropologie offers.
A few months ago I decided to create a knock off version of the Silhouette Lampshade and I still adore that light fixture. But I also needed a little something for my office. The Needlework Garden Shade had me at hello.
What I didn't like? Well the $128.00 price tag to be sure and the color palette of reds and oranges wasn't exactly what I had in mind either.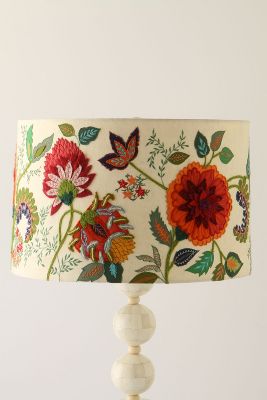 I went back to the store twice to study the lampshade. It appeared that the cream colored fabric had been enhanced with beautiful crewel embroidery and quilted cotton and wool flowers. The fabric was then applied to the lamp shade base.
But as my crewel skills are sadly lacking and my sewing machine doesn't quite do all that either I had to come up with another plan.
First, I had to find a lamp base that fit the scale I was seeking. A strong contender was this lamp I had purchased from Tuesday Morning eons ago.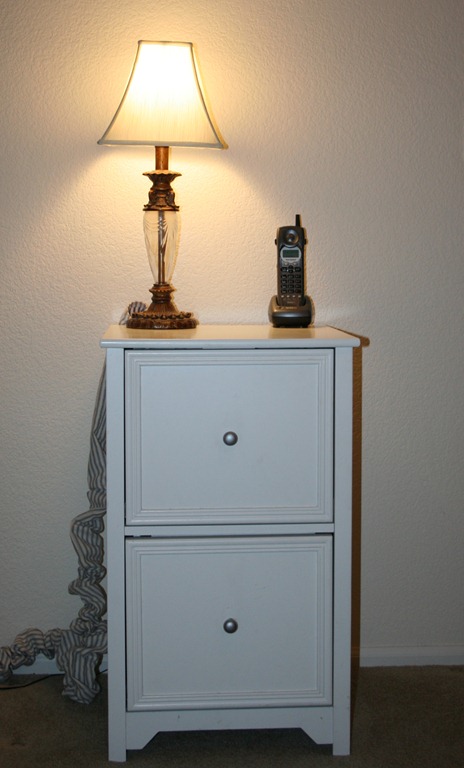 Over the years dust had somehow made its way inside the glass column which resulted in a foggy/dirty look that I really was not fond of.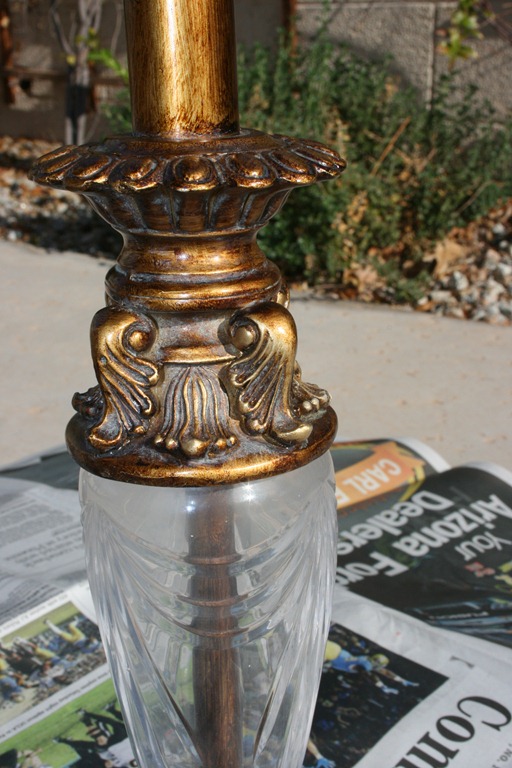 So I taped off the electrical parts and strung it up so that I could give it a good primer coat of a paint.
Warning~ make sure to give your lamp a light sanding first. This creates a rough texture so that the paint has something to grab on to.
Ugh! The paint just peeled right off of the glass section. Start over!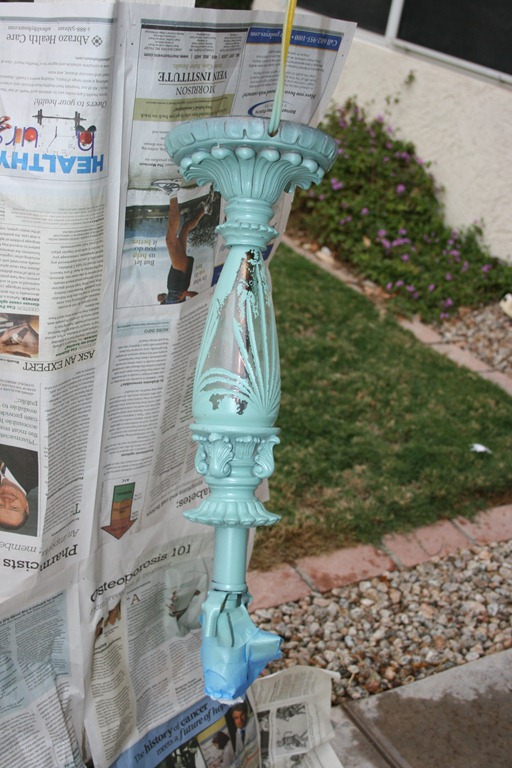 Much better! Like the color?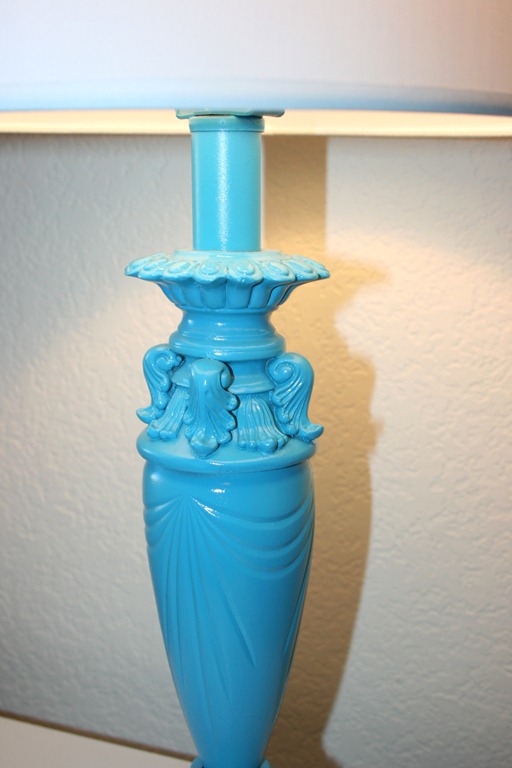 Next I had to find a lampshade that was a similar shape to the Anthro shade. Target offered up this gem for $7.00. Sold!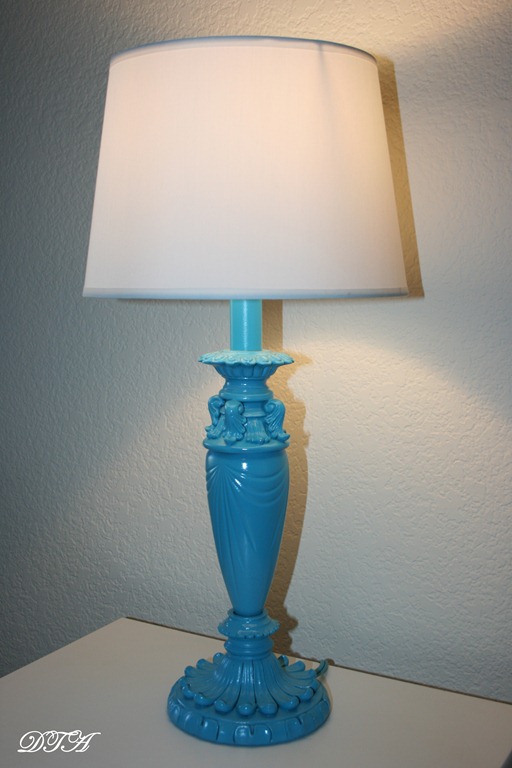 I thought that the closest thing to the flowers on the Anthro shade would be a few blooms made from wool felt. I purchased a custom combination of petal styles in shades of teal, turquoise, purple, mustard and fuchsia from Just Greetings.
I then ran the petals through my sewing machine with a contrasting color of thread.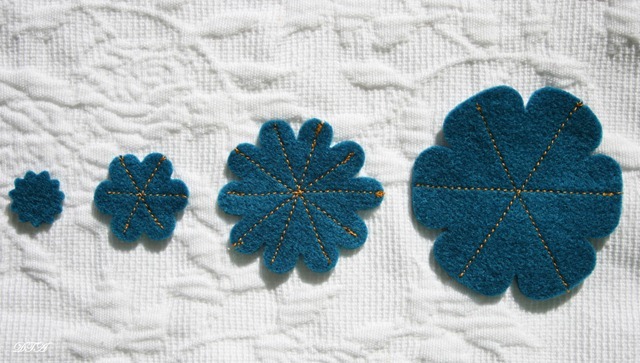 The petals were then hot glued on top of one another.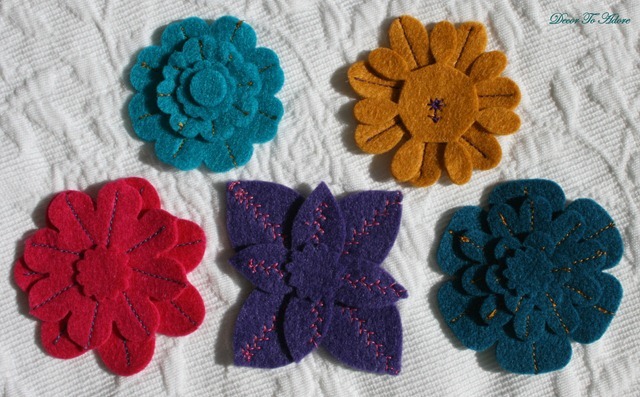 I cut the leaves out in a freehand fashion but you can find patterns online by googling "leaf templates". They too received my version of a crewel embroidery treatment. Sing with me…. "Don't be crewel…"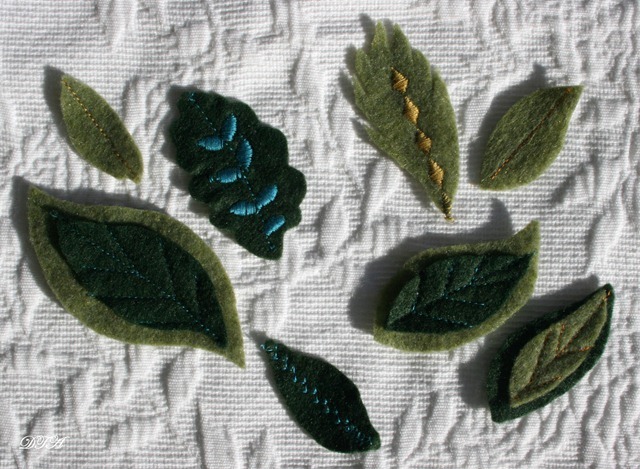 I then placed the back of the blossoms on the lampshade with just a smidge of hot glue in the center.
The lampshade then sat on my filing cabinet for awhile until I figured out how I wanted to make the stems. I decided upon some Yarn Bee yarn from Hobby Lobby and placed it under the petals and guided it over the lampshade in a willy nilly form. (Oh the excitement!)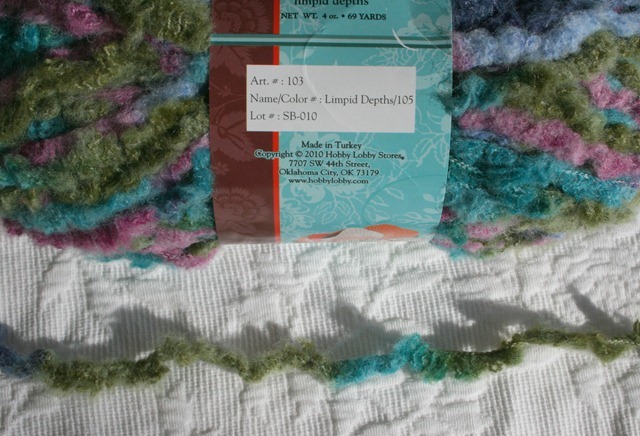 I then added in the leaves.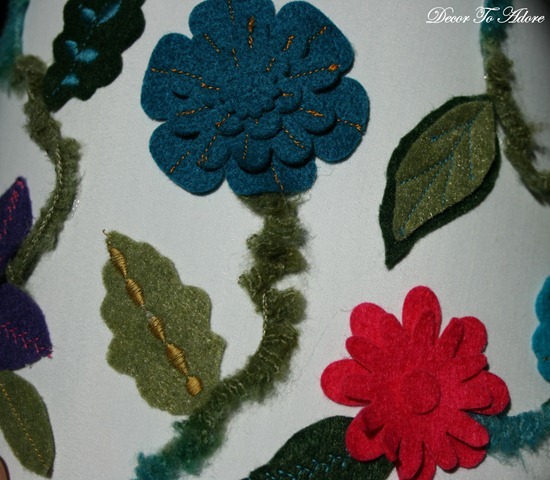 At this point I began to get REALLY excited! It was so pretty.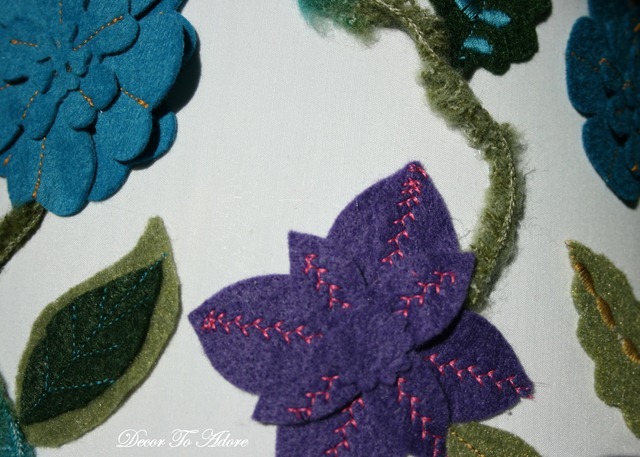 After everything was in place I added more hot glue to secure the petals and leaves onto the shade.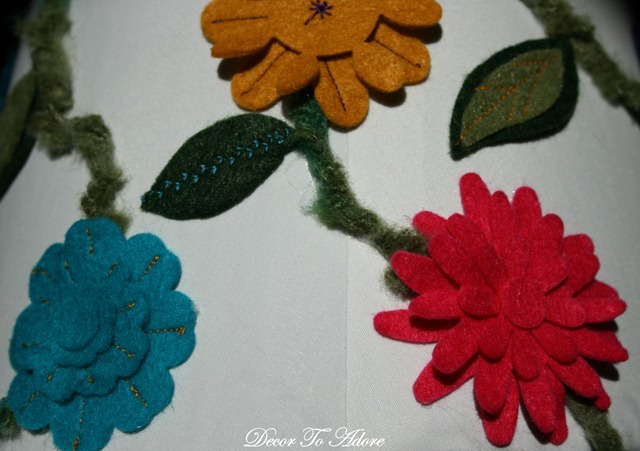 So once again, the "before".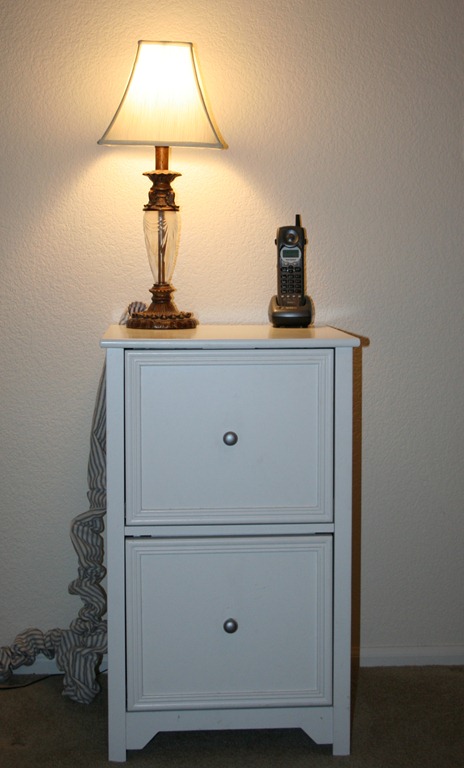 The "After".
I am thinking about how gorgeous this would be done in all creamy neutrals. Hmmmmm.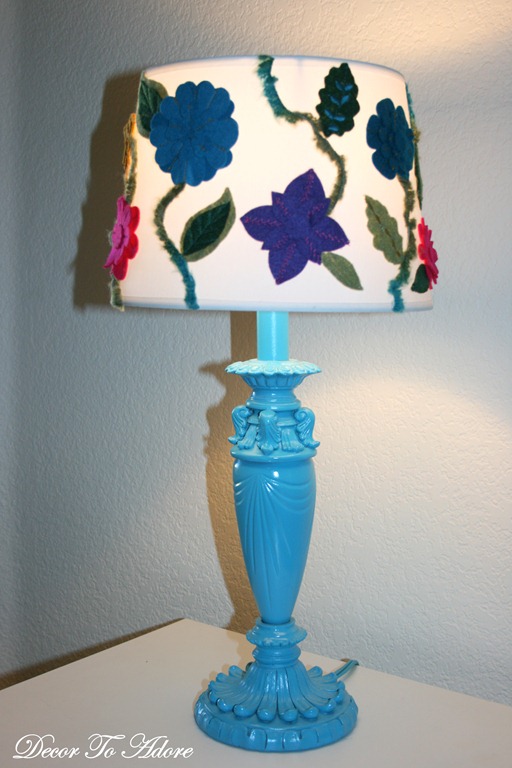 All lit up,
Laura