As a child I whiled away many hours at the library. I loved being transported to other wondrous worlds through the pages of the books I read. Lately, I have been adding several titles to my own home library either by gift or purchase. At this moment I am excitedly waiting for the UPS man to deliver "Summers in France
".

Due to a hectic schedule this week I have decided that for the last Wayfaring Wednesday I would rerun a post from June 25th, 2008. It was originally read by a whopping 10 people and I think it deserves a second glance. So I bring you a few of the world's most beautiful libraries to place upon your bucket list.

Let's begin with the Strahov Monastery Theological Library, in Prague, Czech Republic. I have not been to this library but it is not surprising to me that one of the loveliest libraries in the world is located here. Prague is hands down my favorite European city.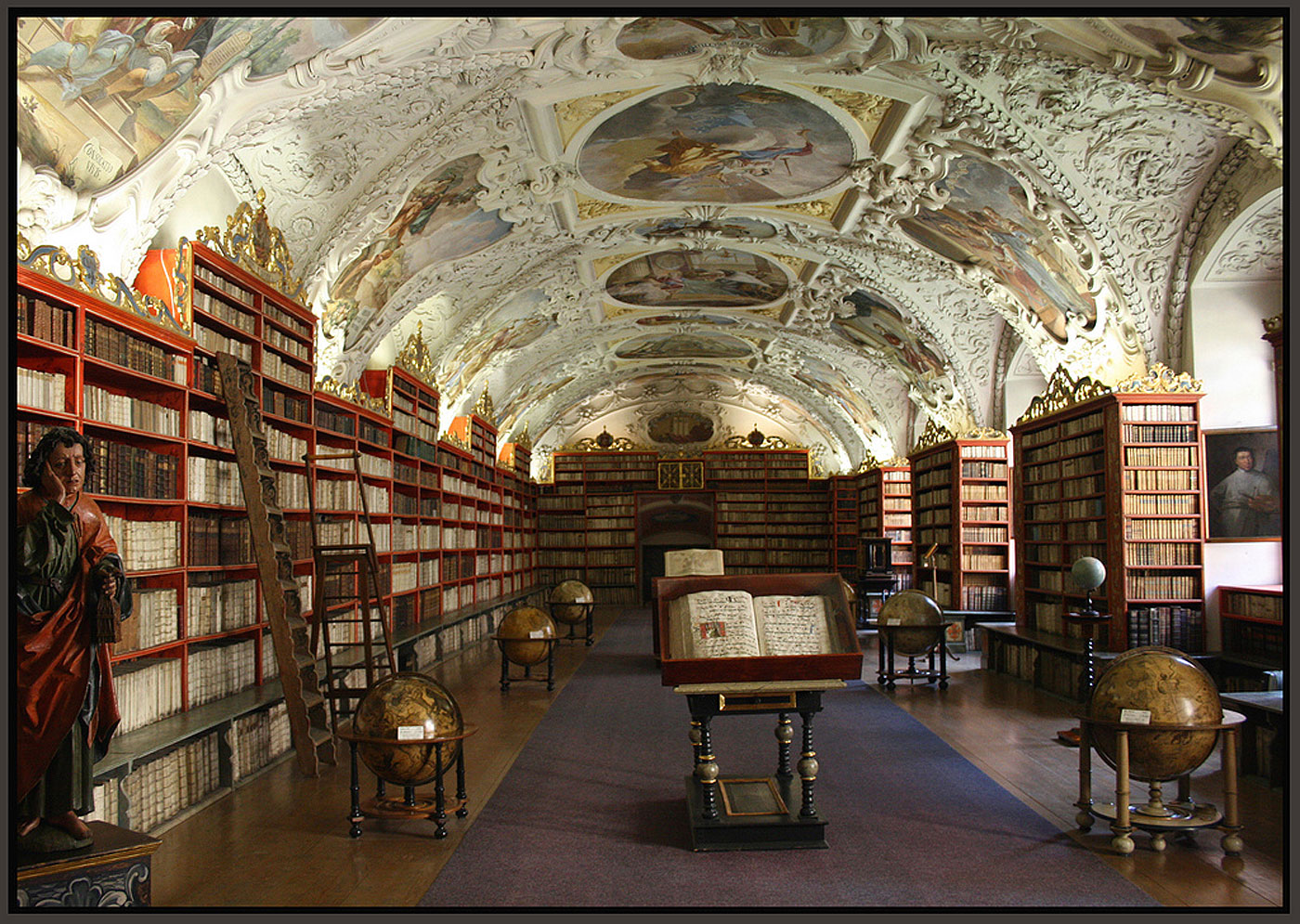 The Melk Monastery Library in Melk, Austria.
Abbey Library in St. Gallen, Switzerland

Portugal is still on my list as a place I would dearly love to visit. It will include a trip to Biblioteca do Palacio e Convento de Mafra I on the Lisbon Coast.

I think that if I ever walked through the doors of the Library of the Benedictine Monastery in Admont, Austria I might never leave.

This is the Charles Rennie Mackintosh Library, located at Glasgow School of Art, Scotland. Mackintosh was a member of "The Four", a group of artists, designers and architects during the Arts and Crafts Movement. My cousin was an exchange student at the school for one semester and said that the photo does not do this library justice.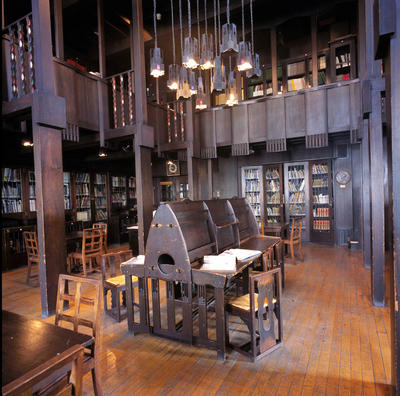 A ceiling that almost rivals Michaelangelo's is located in the Wiblingen Monastary Library, Ulm, Germany.

For my Canadian friends, here's the Library of Parliament, in Ottawa, Canada.
Of course in the United States we have our own lovely library of Congress in Washington D.C.
I hope you have enjoyed the "Wayfaring Wednesday" summer series.  Tomorrow I will begin full steam ahead to Fall in Love With a House I Hate. Several projects are already in the works. You will soon know what happened to the evil chair and if I have changed my mind about the mustard drapes. I invite you to share your home improvement projects and crafts next Wednesday.

I can't wait to see where you've been!
Laura