There are times in life when you may walk in darkness.
But there is a great light to lead the way.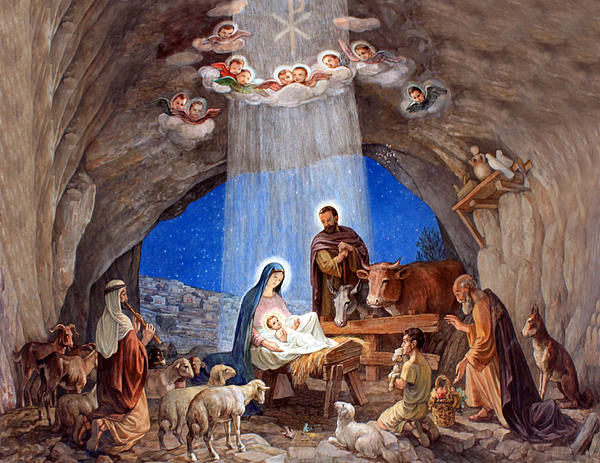 Shepherds Field Nativity Painting~ Munir Alawi
"Led by the light of Faith serenely beaming,

With glowing hearts by His cradle we stand.

So led by light of a star sweetly gleaming,

Here come the wise men from Orient land.

The King of Kings lay thus in lowly manger;

In all our trials born to be our friend.

He knows our need, to our weakness is no stranger,

Behold your King! Before Him lowly bend!

Behold your King, Before Him lowly bend!"
    "Oh Holy Night" ~ John Sullivan Dwight
Adoration of the Shepherds ~ Charles Le Brun
Our family has truly been blessed by your precious friendship during this difficult time.
Heilige Nacht
There is hope, because there is LIGHT.
We ask for your continued prayers of peace. Not only for ourselves, but for the world.
The Gunn family