Yesterday I shared with you how to make a pretty velvet bookmark. Well, doesn't a pretty bookmark deserve a beautiful book? Gifts To Make #3 Repurposed Books Become Beautiful.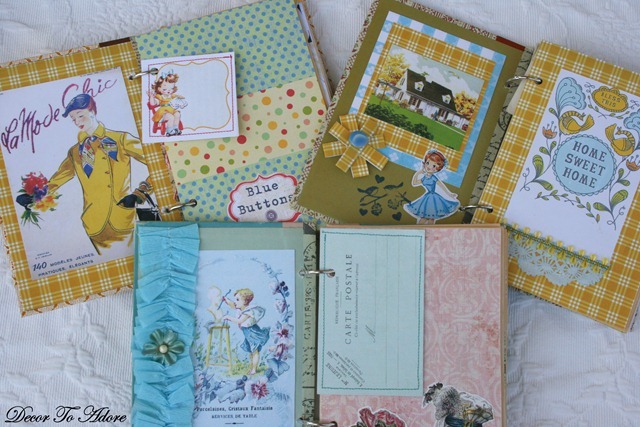 These altered books can be used as recipe holders, photo albums, journals, and scrapbooks.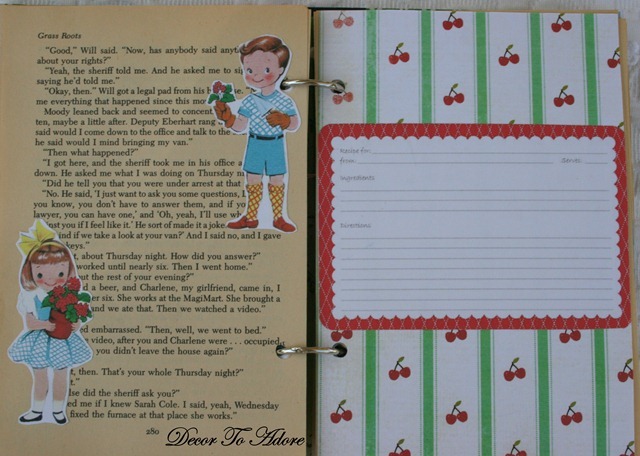 Supplies Needed
A hardbound book. (I used Reader's Digest Condensed Books found at garage sales, thrift stores, and eBay.)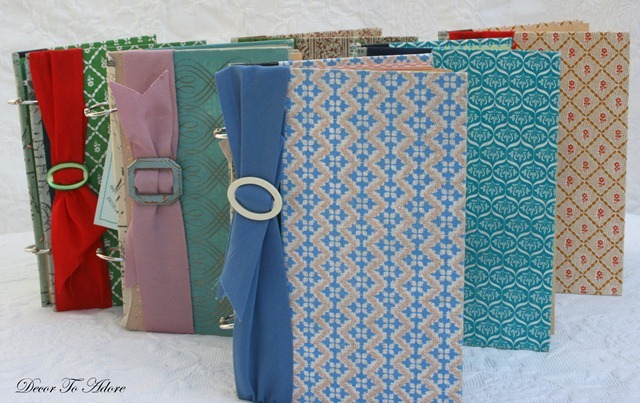 Decorative tape (Known also as Washi tape~Craft stores and Etsy.)
Paper punch
A drill with bit
A large selection of printed images. (Graphics Fairy and ImagiMeri are great sources.)
Several sheets of scrapbooking paper and/or cardstock
Scissors and a Paper Trimmer
Glue (Both hot and craft.)
Various shaped paper punches. (Any craft store)
Book binding rings. (Office supply and craft stores.)
Wide ribbon (I used vintage grosgrain and seam binding.)
Small belt buckles (I used vintage Mother of Pearl purchased from Redhead Sadie!, eBay and Etsy.)
Stickles Glitter Glue (Craft and scrapbooking stores)
Various trim and embellishments.
Patience and Strength (hee hee)
How To Make The Book
Begin by removing the hardbound book cover. This can be done with scissors, an Exacto knife or pure brute strength. 🙂 Drill two to three holes where the album rings will go.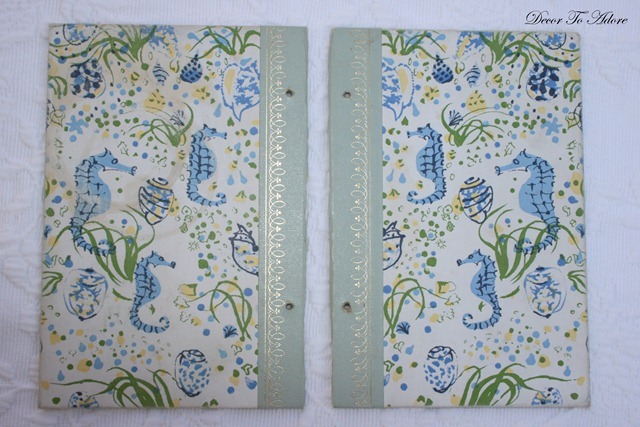 Remove the pages of one story in the book. This is generally around 50 to 100 pages. Trim the rough, torn edges and create paper punch holes for your book binding rings.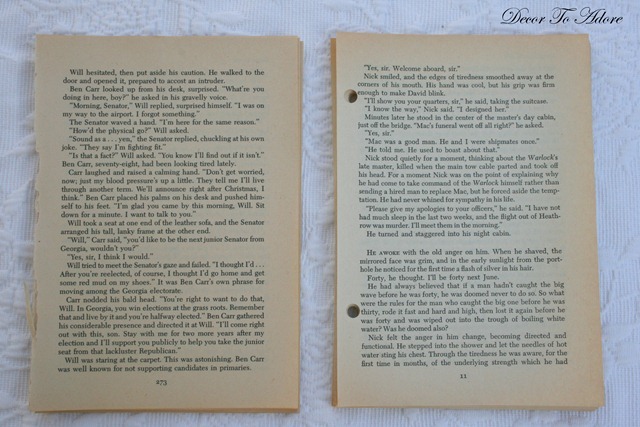 Cover the raw edges with scrapbooking paper and washi tape.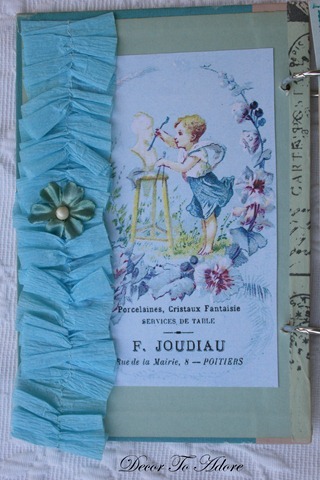 Cut out your printed images. I usually do a printed image on every other book page.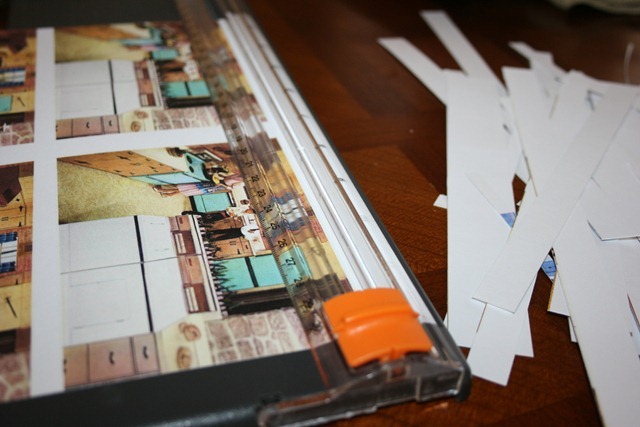 Begin laying out your scenes on the book pages. (This is the fun and time-consuming part.)
If you add stitching, do so before you glue the paper down.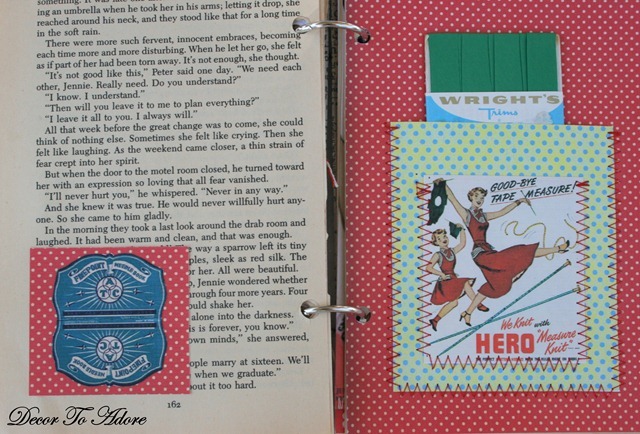 Glue the images down onto the book page. (You may want to place a heavy weight on top while the pages dry to keep them from curling.)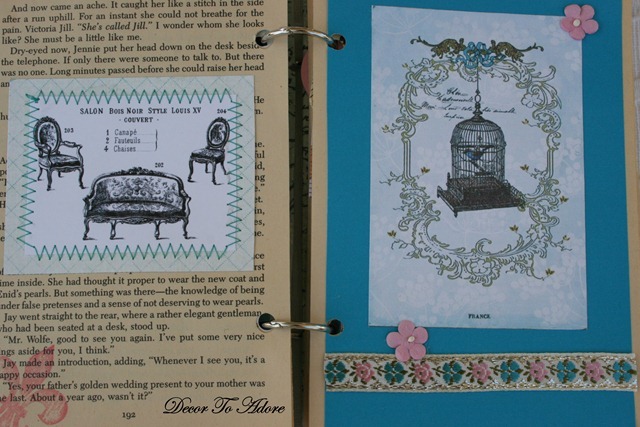 You can make fun pockets…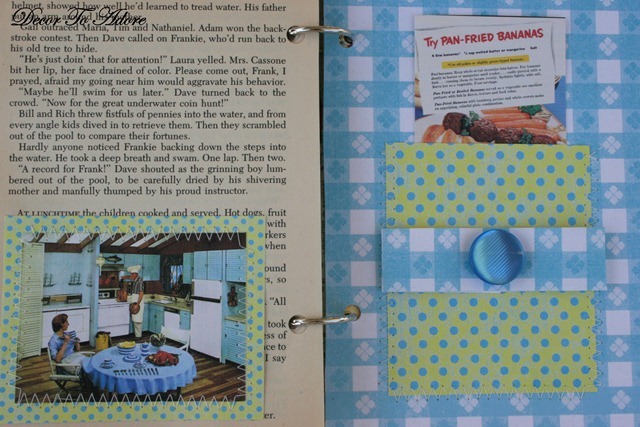 …and include paper envelopes to store treasures.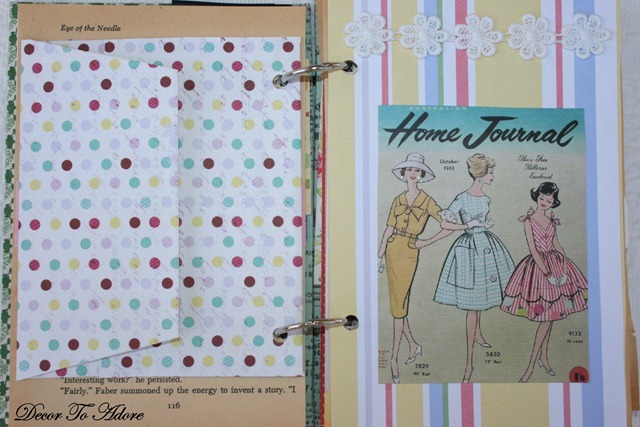 Embellish the pages with various trims and glitter glue.
Assemble the finished pages of the hardback book and add the bookbinding rings to hold everything in place.
Add a wide piece of ribbon along the front of the book cover and secure with a belt buckle.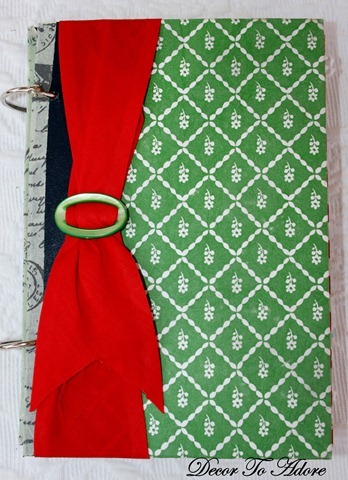 Gifts To Make #3 Repurposed Books Become Beautiful
Each book's theme can be personalized for the recipient. I created French-themed books….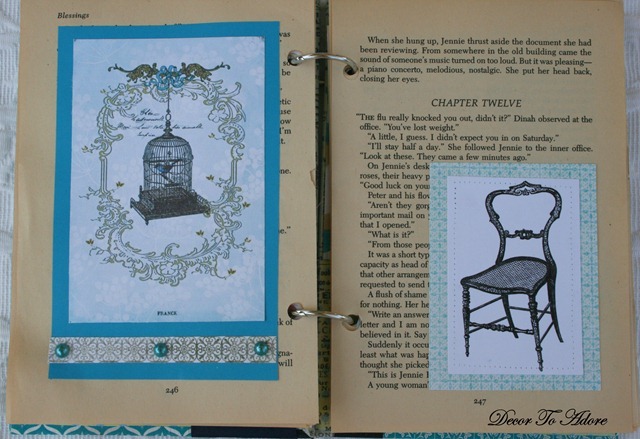 Vintage sewing notion books,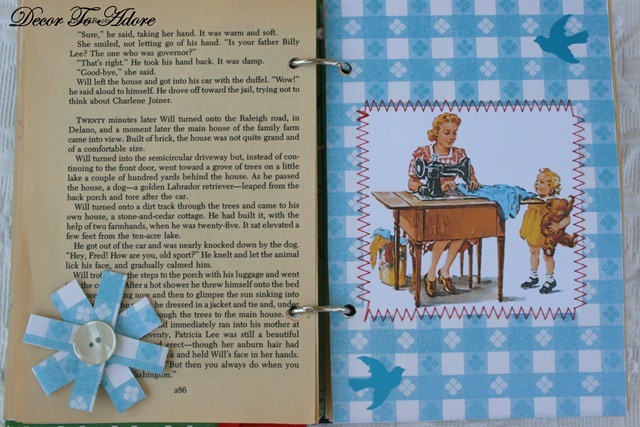 Vintage fashion books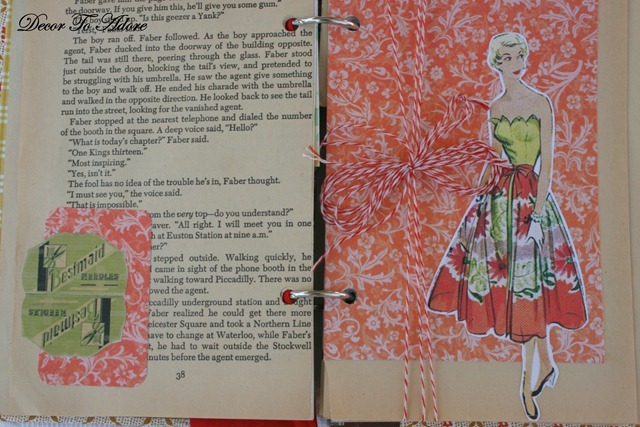 Plus many more.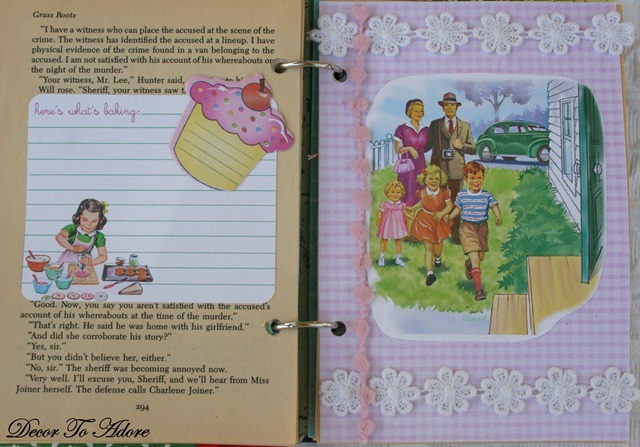 Reality check~ While this is a very fun and creative project, it is time-consuming. Each book takes approximately five hours to finish.
UPDATE: SOLD OUT! You can see several more detailed pages of the books that are listed in my Etsy shop.
Be merry and bright,
Laura