I recently bought a gray wool a line skirt. I cannot stop wearing it! It looks so good with jewel tones.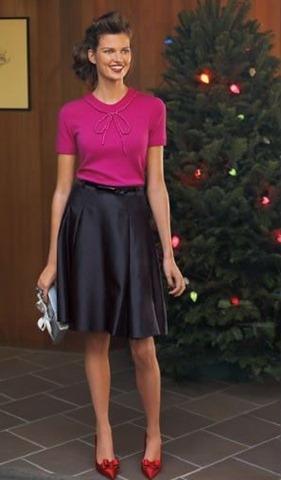 Pairing it with teal and turquoise is my favorite combination.
It also looks pretty chic when worn with black velvet.
Of course nothing is more classic that wearing it with white.
Red is Mr. Décor's favorite. With tights. Must be a school girl thing. 🙂
I found my skirt at the thrift store for $4.99. It is vintage.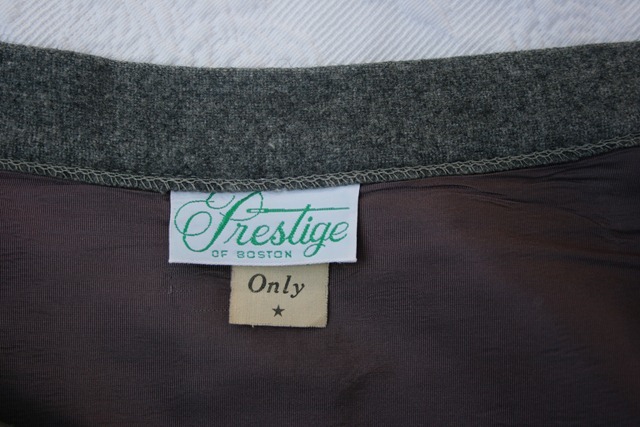 It had a classic "A line" silhouette which I loved. But the button and  belt loops had to go.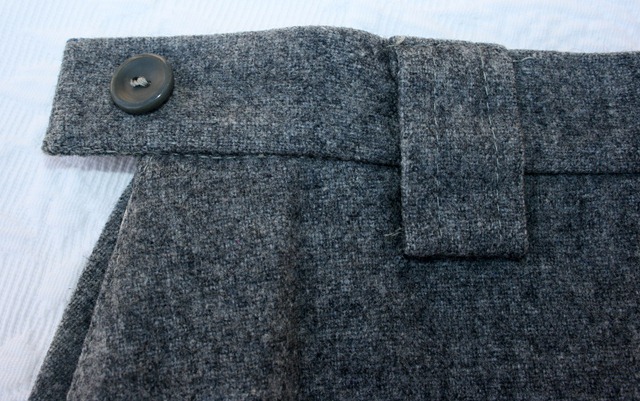 I dug through my button jar and found this single fleur de lis silver button and took scissors and a seam ripper to the belt loops. Perfection in five minutes!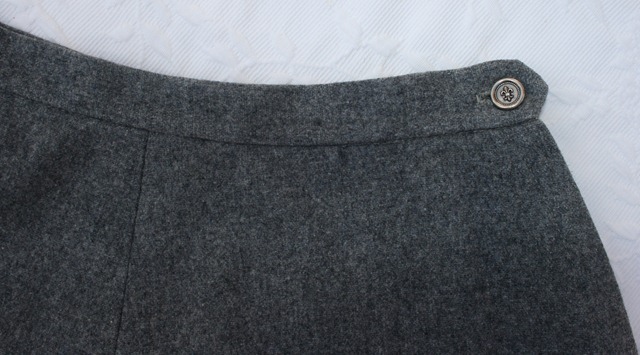 I  have fallen more and more in love with this fashionable gem as I reach for it again and again. Perhaps it is also because it was such a steal. When looking for something similar I found this J Crew A line wool skirt in heather acorn. A $138.00 stunner.
The Ann Taylor Carousel wool skirt is $118.00.
Banana Republic has a wool pencil skirt in charcoal that is priced at $79.50.
Gap had this cutie on sale for $34.99.
Ladies, get yourselves to the thrift store and find one. Pair it with your jewel toned holiday sweater and thank me later. I am currently working full time through Christmas so please forgive my lack of comments.
Laura
Don't forget to enter the GIVEAWAY.