Do you create a special Thanksgiving centerpiece for your table?
For inspiration I took a tour through
Pinterest
and gathered up a few favorite images.
This is perfect for a sideboard or buffet.
Who knew a neighborhood stroll gathering fall leaves and an old tin could result in such beauty?

This could be a super easy DIY project. A piece of old lumber, a few votives and a drill. You wouldn't even have to add the cast iron feet, although they are a cute touch.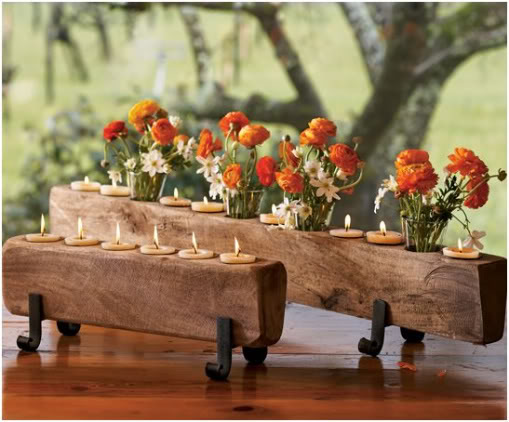 I hadn't thought of arranging pheasant leaves in my own floral centerpiece, but I am now.
Don't forget the children's table. Isn't this a sweet interpretation of the Mayflower?
Elegant simplicity.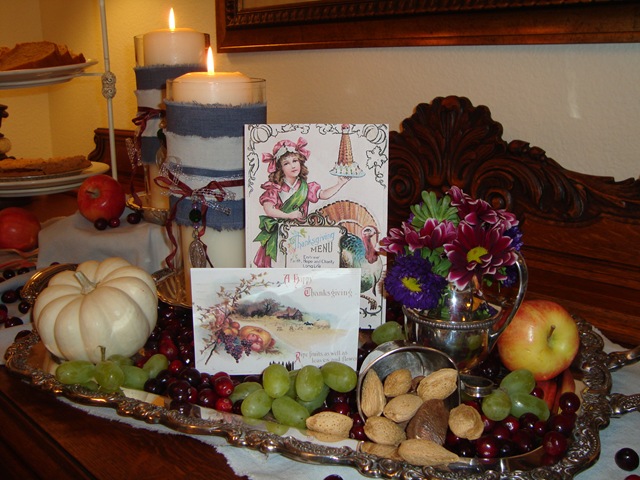 I have turned off the comments today, but come back on Friday for the 4th annual Décor To Adore Black Friday Giveaway!
Laura
Today's post was brought to you today by the E is for Elves stocking.