Last week I was visiting my favorite thrift shop to pick up a few books for a new project. Instead I brought home a vintage settee.
They were literally unloading this gem off of the delivery truck. I followed the men into the store and immediately took a picture with my phone and sent it to Mr. Décor with this message. "I know you're not overly enthusiastic about watching tv in the wing chairs. What about this? It's comfortable, in great condition and the price, well let's just say I am currently guarding it like a hawk until I hear from you."
The non friendly football viewing wing chairs.
His response, "Should I bring the truck?"
Have I told you all how much I love Mr. Décor? 
So the wing chairs were moved into the bedroom in front of the bay window. The settee was put in the front yard and immediately inspected by Rudi. I admired her curvy legs…
…and softly padded arms.
Then I wondered if I should keep the tufting when I reupholstered her.
I searched for inspiration on Pinterest and found a settee without tufting.
There was also a settee with tufting.
What about a nice slipcover?
But then I saw an image on Edie's blog that made my mind do a 180 degree turn.
She found a thrifted chair in mustard and didn't change it.
Clever Edie just added a hot pink pillow and a blue batik ottoman and wildly enough this pairing spoke to me. No, let me correct that statement, it yelled my name.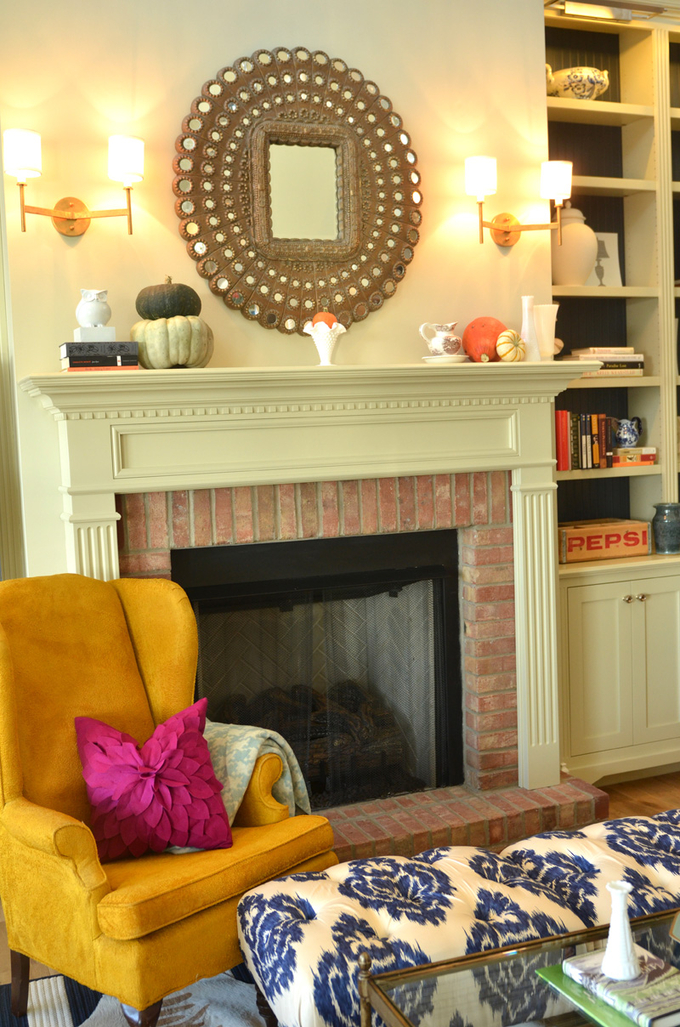 Then I saw Edie's workroom and I realized that for all the white, cream and beige I have in my home I really and truly love color.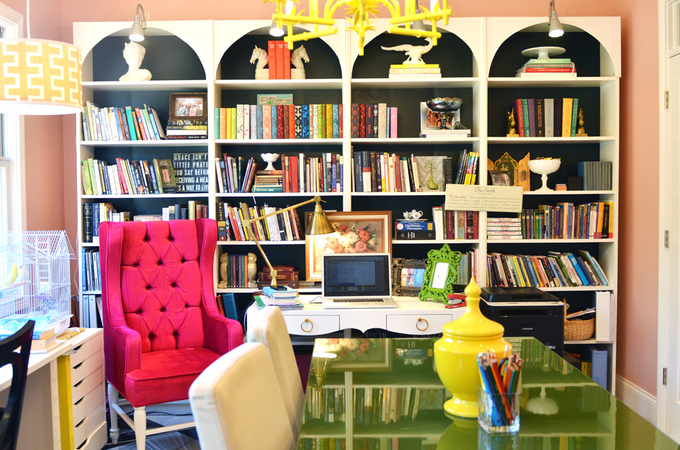 Wouldn't a wall of plates, in a riot of color, look adorable over my settee?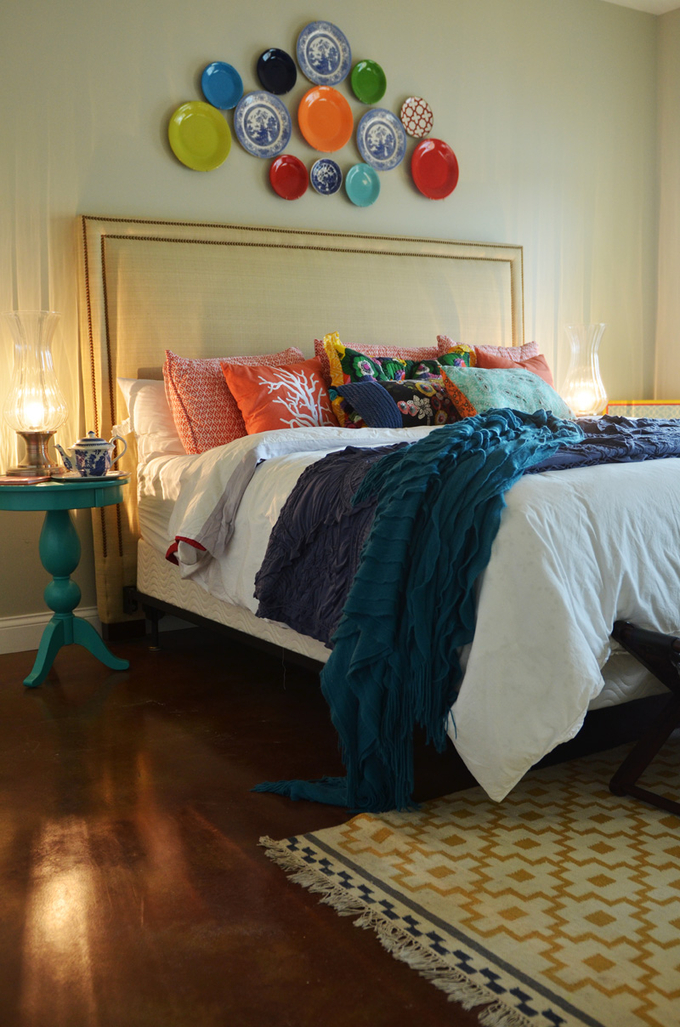 I'm not sure if a plain linen colored couch will cut the mustard anymore.
Especially when I found this pillow that looks so cute on the settee as is.
So ladies what would you do?
Continue on a path of transforming an office into a Bohemian Rhapsody?
OR
Reupholster/slipcover Miss Mustard in white, beige or cream linen?
If you like the reupholstered option, would you leave the tufting, reduce the tufting or totally eliminate the tufting?
Then there is the question of the seat cushions. Leave the two cushions or create one large cushion?
Decisions, decisions.
Laura