I got in the car today and turned on the radio. Andy Williams belted out "It's the most wonderful time of the year!" Really? Already? Well, I guess so. (Insert panicked hyperventilating!)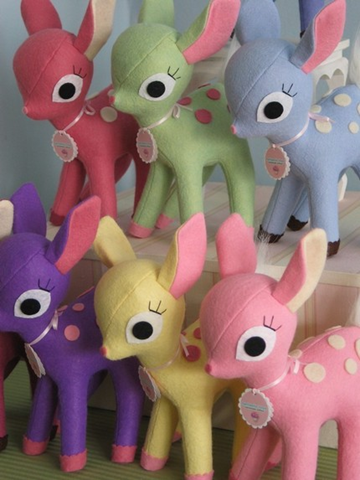 I should have known it was coming. I mean I have been preparing for the past two months for a wonderful vintage holiday market that I am honored to participate in ~ Winter Frolic. For those who live in the Phoenix area mark your calendars for December 3, 2011. Details to soon follow.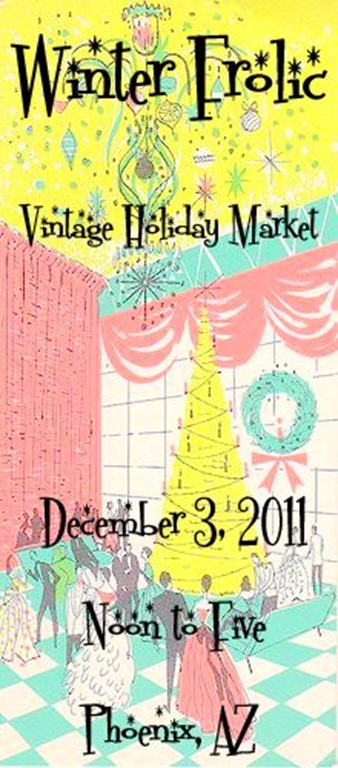 I am also participating in a 2 week series on holiday decorating. Make it Merry is a collaboration of several wonderful bloggers. You won't want to miss a day. 
In the meantime I am still working on my office. Whenever you do a low cost DIY you have to keep in mind that the time investment is greater. (smile) Then there is the fact that Thanksgiving has kind of taken precedence over everything else. I also had to do a bit of mini decorating makeover in Sweet Boy's bathroom when I found two fantastic oil paintings at a thrift store. I live in a lakeside community and thought it might be fun to show you my new seaside gems by the water.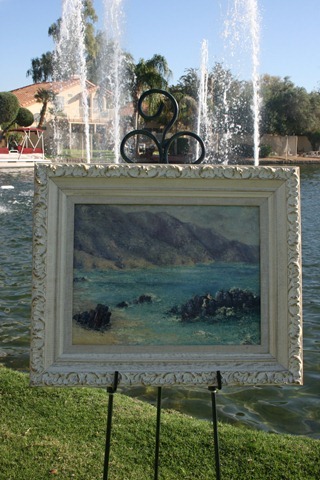 The frames actually caught my eye first. The painting were done by an M. Hoyt in the 1950's. I thought they were a steal at $8.00.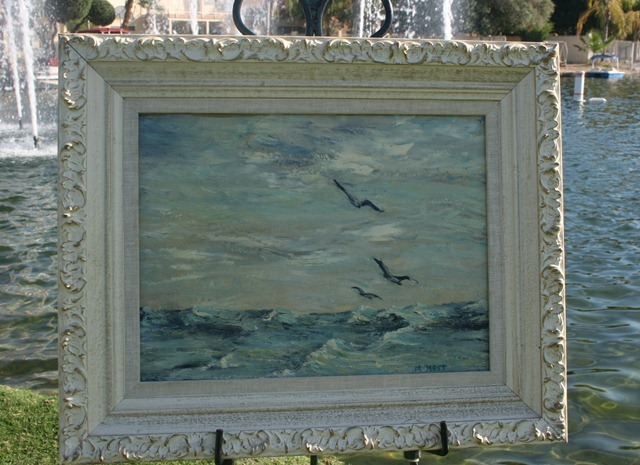 It appears that Christmas has indeed come early.
Laura
Todays post was brought to you by "F is for Frosty" holiday box.