It was another fantastic Halloween in the cul de sac of kindness. Mr. Fu and I attempted "The Crane" and immediately fell over right after this shot was taken.
The day started out in the school office. Sweet Boy and I like to make sure that the administrative ladies know we love them.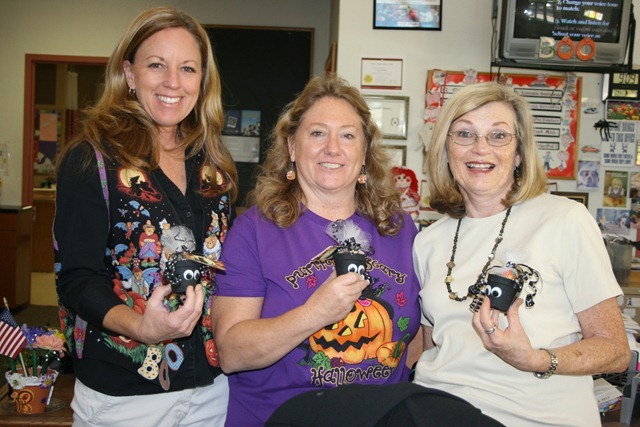 The 4th graders were enjoying the Great Pumpkin Caper. Pumpkins were weighed and measured.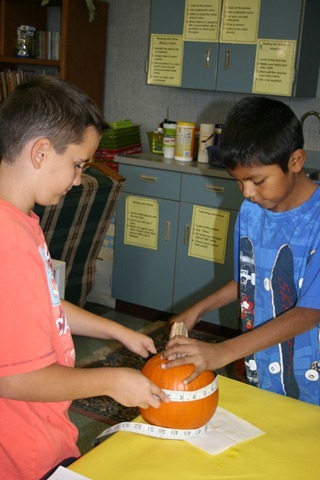 Ridges on the pumpkin had to be counted.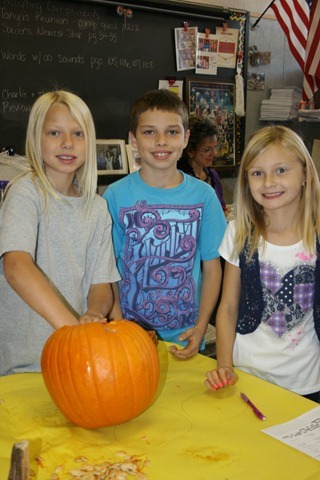 Then the pumpkin had to be scooped out and every single seed counted.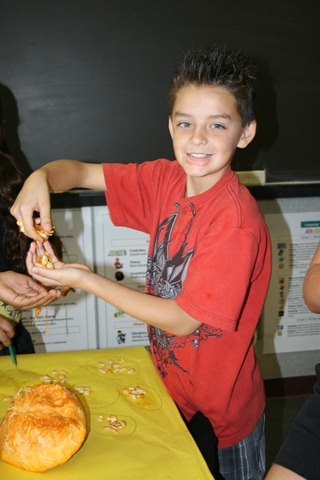 The kids really enjoyed the slimy goodness.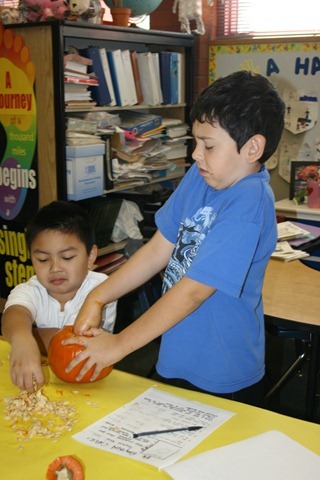 I then had lunch with Lady Gaga (aka The Fashionista).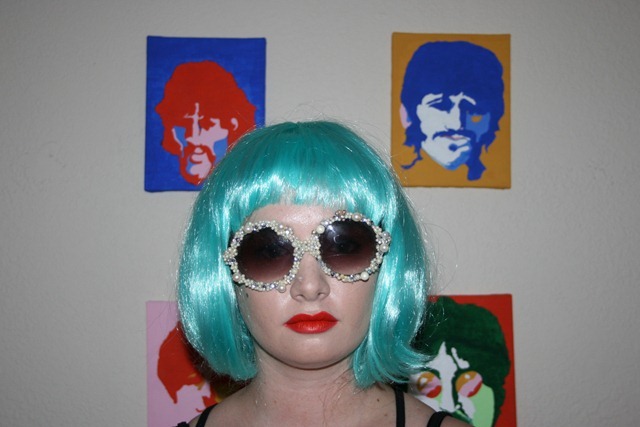 Of course every Ga Ga needs a Little Monster.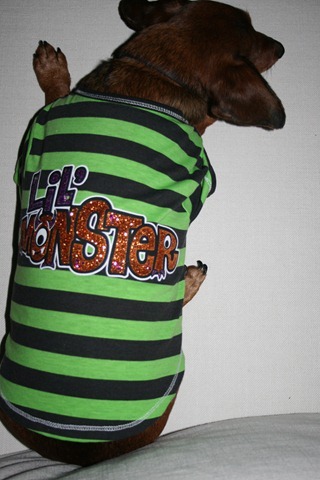 Later on Rudi took up his annual position as the candy distributor.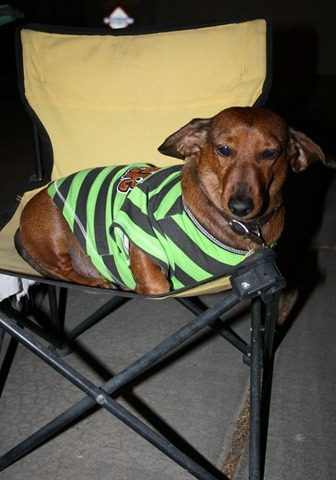 Sweet Boy was Ash from Pokemon. I made the candy bag from felt using a dinner plate as a pattern. The hat was a nightmare to create. A shoo in for "Mother of the Year" I tell ya.
He was joined by the Grim Reaper.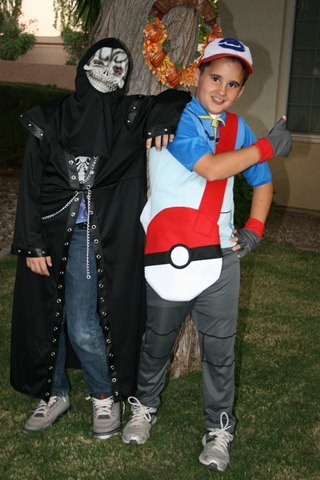 We ran out of candy. Twice. Luckily our great neighbors had bought tons.
Mr. Fu tried to provide a warning of what can happen when too much sugar is consumed.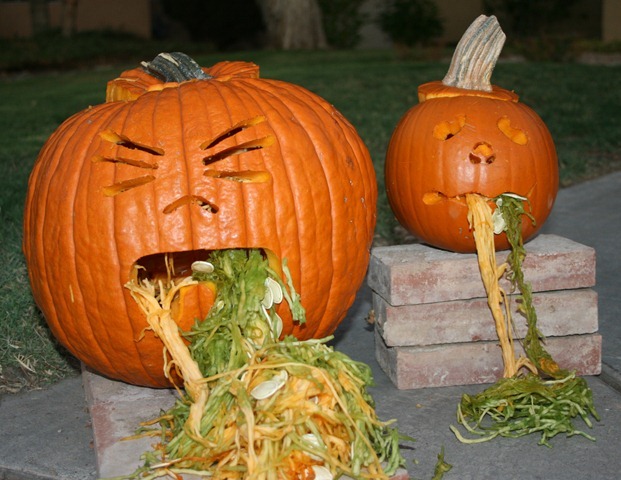 Of course you might be hungry again an hour later.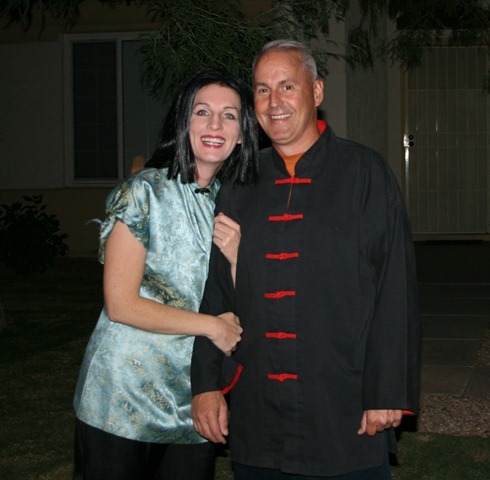 We had the good fortune to avoid any Kung Fu fighting. How was your holiday?
Laura