I had insomnia early Wednesday morning, so I did what any good blogger would do. I caught up on my reading of online publications. There are truly some stunning holiday issues coming out. I love that such wonderful inspiration is free. Yes, free!
First up was the House of Fifty. The article "A Room of Her Own" featured interior designer Saudah Saleem's closet/workspace. Thank goodness a mustard colored settee was present because I felt like swooning!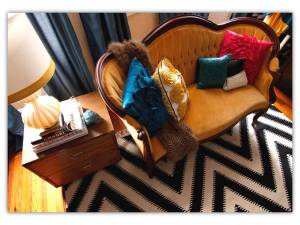 Of course I may have loved this room as it validated the decision I made on Tuesday to pair my mustard settee with teal and hot pink. I am madly working on my office and can't wait to show it to you.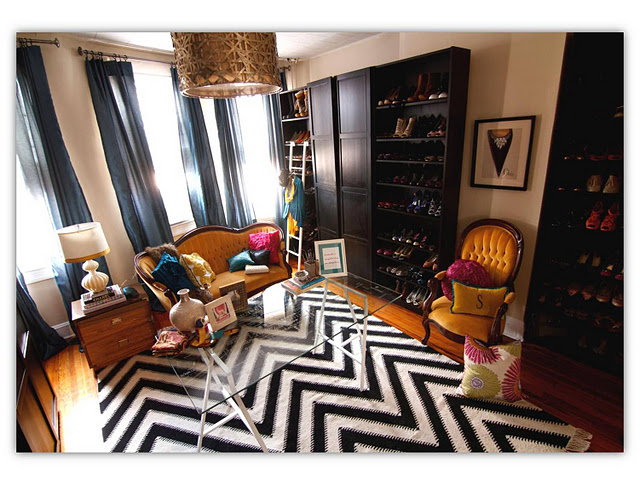 Next, was the The Style Guide by Emily Henderson. I've had the opportunity to meet this spritely pixie twice. She is always gracious and has talent in spades.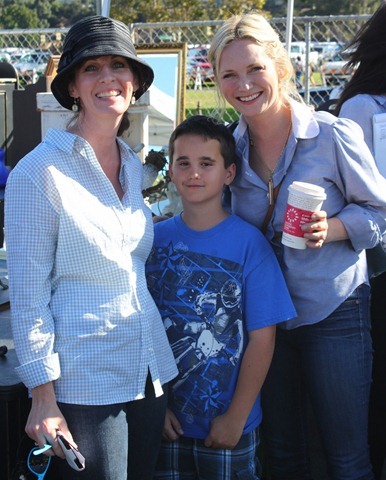 My all time favorite color palette is a variety of ocean tones and the Christmas scene she created featuring snowmen err SNOWGLOBES truly captured my fancy.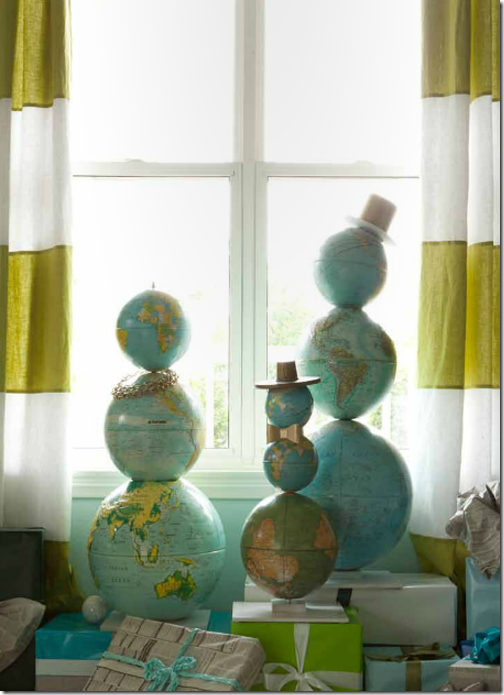 In the meantime I have completely stripped my office bare and am trying to immerse myself in color. Sweet Boy caught his "crazy furniture moving mom" on camera as I was transferring a huge bookcase to the other side of the room.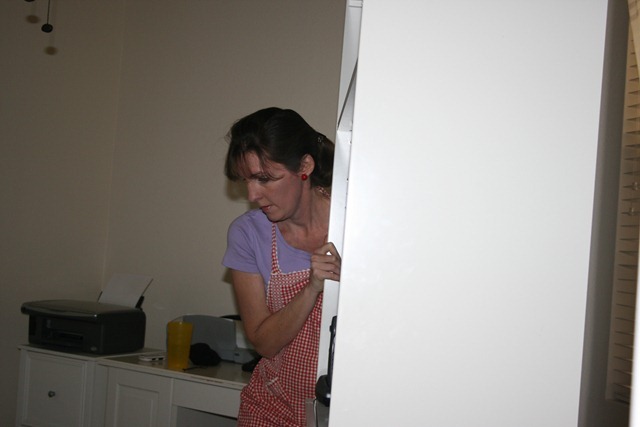 All by myself? Well, I sort of had help.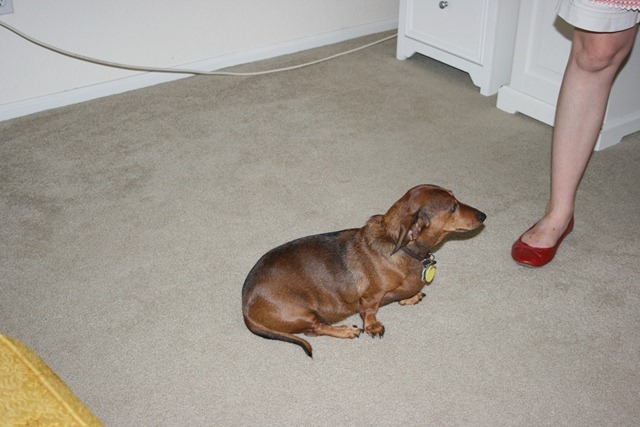 Yes, I've got plans. Big plans.  Oh and did I mention that my sister and her sweet family arrive for a visit today?
So, I've turned off the comments here, but you have two other sites to visit that feature happy holiday goodness.
Go take a peek.
Laura