I grew up in a small farming community. A person's firm handshake was all you needed to know that their word was good. After all, one's honor and good name would be at stake if you didn't follow through.
I still choose to live with these values in a world where it often seems everyone else lives in a "let's do lunch" world.
I have been told by many that I am too trusting. That my Pollyanna mentality of always seeing the best in people will only cause me grief and pain.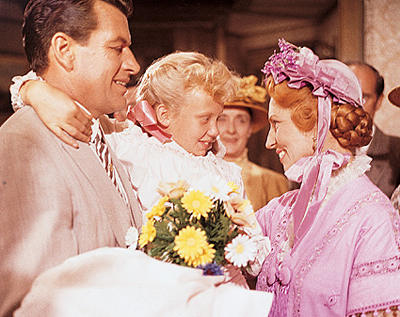 I hate it when they're right.
So what do you do when someone goes back on their word, misuses your trust, or just simply breaks your heart? Well, if you're like me, you begin by trying to eat your feelings.
Then allow yourself a good long cry.

Recently when I was right in the midst of said cry Sweet Boy walked in. "Mom, what is the matter?" he asked. I simply said what a 10 year old boy would understand, "Someone hurt my feelings." His reply, "I'm sorry mom. You're not going to beat them up are you?"

Ok, give me an "F" in parenting but I paused for a moment and thought about it. Then I laughed at the mental image. (I could take 'em.) Then I replied, "No, honey. I'm not. I am going to pray for them."
Because even though this individual caused me a few tears, their actions caused God an even deeper grief.
Time and time again the bible tells us:
"But I say to you, love your enemies and pray for those who persecute you;"  ~ Matthew 5:44
"Do not judge, and you will not be judged. Do not condemn, and you will not be condemned. Forgive, and you will be forgiven." ~ Luke 6:37
Then Peter came to Jesus and asked, "Lord, how many times shall I forgive my brother when he sins against me? Up to seven times?" Jesus answered, "I tell you, not seven times, but seventy-seven times. ~ Matthew 18: 21-22
On more than one occasion after such a prayer the phone has rung and I have heard the words "I was wrong."
But sometimes the phone doesn't ring. That's ok. Forgiveness, really at it's core is easy. I just keep in mind that Jesus gave His life for me. To forgive my sins. (Believe me, I have more than a few.)
I will never have to pay the ultimate price to be forgiven. It's already been done. I just have to find it in my heart to forgive others. Is it hard? Sometimes.
But I always keep in mind that there is
a difference between forgiveness and forgetting
. I have
forgiven
someone who caused me pain. But that does not mean I have to
forget
what they did.
I don't have to continue to have a relationship with them.
I only have to forgive and move on. Every painful lesson in life is just that. A lesson you learn from.
If you think it might be impossible for you to forgive think about the parents in Bart Township.
Think about Mary Karen Reed
"Forgiveness does not change the past, but it does enlarge the future." ~ Paul Boese
Comments are turned off for the Sabbath. If you have a prayer need you can contact me privately
HERE
.