Welcome to the Fall In Love Linky party!
Back in August when I originally wrote about my desires to fall in love with a house I hated I thought that the issue was the house. Guess what? It wasn't. How do I know this? Well, I've been cleaning and decorating like a mad woman in my desire to banish the dislike and it has not been working.
The deeper I dug into closets, shelves and bookcases the more I began to realize that the issue is not with the house. The issue was with me.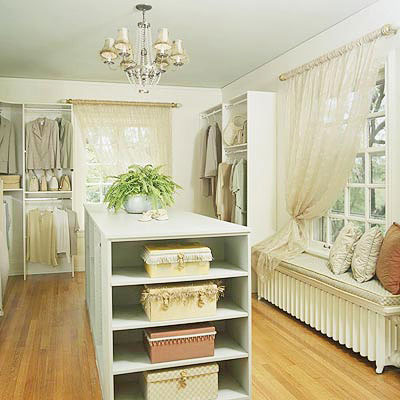 So what brought on this epiphany? My master bedroom closet. It was a disaster. But for some reason I have been avoiding the urge to purge it with a vengeance. It would seem that denial is just not a river in Egypt.
You see I watch "those shows". The ones that tell you to rid your closet of anything you haven't worn for a year, etc. But here's the thing, giving up those clothes basically means that I am accepting the fact that I am not living the life I dreamed of.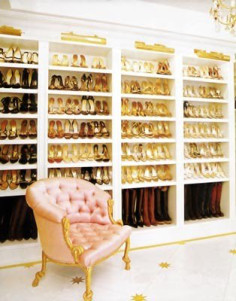 What??? Ok, let me first ask you a question. Do you ever buy or hang on to clothes because they represent a life that you wish you were living instead of the one that you are?
That was me.
You see when I started design school six years ago I began buying cute little suits and high heels to prepare for the life I thought I would be living.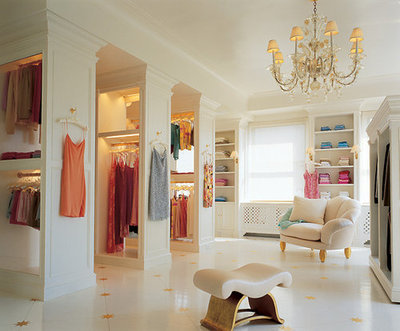 I did everything right. I graduated at the top of my class. I created a portfolio which featured over 60 satisfied clients. I did everything except prepare for a downward spiral in the economy.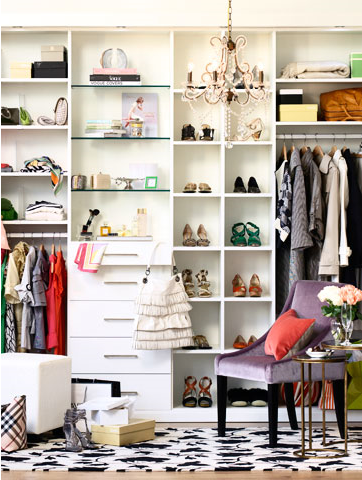 There is an old Yiddish quote that says "We plan, God laughs".
I think the key to laugh through life is to be flexible. To roll with the punches. But this sometimes requires that we change out of the cute suit. 
So, I now have several darling Anthropologie tops, Ann Taylor suits and a few Kate Spade pumps that need to be photographed and put onto Ebay. It's getting done today.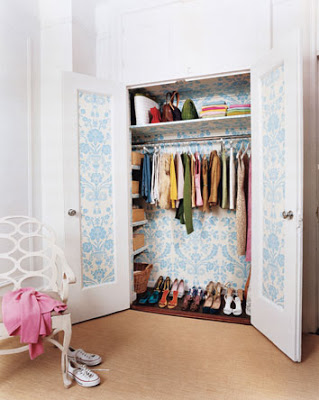 My closet now has 34 empty hangers. The space no longer resembles a woman trying to wear a dress three sizes to small.
It feels good to no longer be chained to an idea of what I wish I was wearing.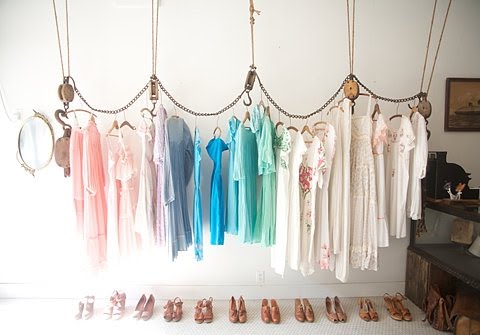 I am now ready to accept new ideas.
Have I magically fallen in love with my home? Well, no. But that's because I am trying to live a French Country life in a Southwestern casita. But that is an area I am not willing to renegotiate on.
Signed,
The woman wearing mom jeans